Why does Planned Parenthood charge so much for abortion at 20 weeks?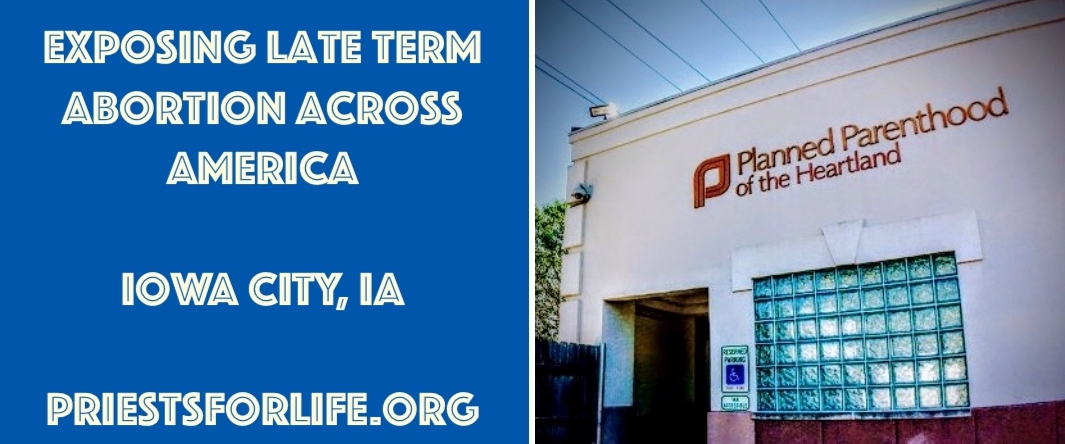 Report by Priests for Life, the nation's largest Catholic pro-life organization dedicated to ending abortion and euthanasia.
As Alveda King, director of Civil Rights for the Unborn, and Priests for Life staff have begun calling U.S. senators' offices about the upcoming vote on the Pain-Capable Unborn Child Protection Act, Abortion Free New Mexico and Priests for Life today released two new undercover calls to Planned Parenthood abortion centers that perform late term-abortions beyond 20 weeks of pregnancy. These abortions are being performed on healthy mothers carrying healthy babies.
If passed by the Senate and signed by President Trump, the Pain-Capable bill would ban abortion after 20 weeks, with some exceptions.
Planned Parenthood is the nation's largest abortion provider killing over 321,384 babies in 2017 alone. In 2016 Planned Parenthood received $543.7 million tax payer dollars from the U.S. government and in spite of being a 501c3 non-profit organization they profited $98.5 million dollars in 2017.
Father Frank Pavone of Priests for Life and Bud and Tara Shaver of Abortion Free New Mexico released the following statement regarding the latest calls:
"Despite the claims that Planned Parenthood cares so much about women, the organization is not doing abortions for free. In fact, this undercover investigation exposes that Planned Parenthood in Salt Lake City, Utah, charges the highest fee of any abortion provider in the nation, a staggering $4,000 for an abortion at 20 weeks of pregnancy.
CLICK HERE TO LISTEN TO THE UNDERCOVER CALL
"In the second undercover call exposing Planned Parenthood's complicity in late-term abortions, Iowa is revealed to be another state performing abortions up to 21 weeks of pregnancy. In July 2017, Iowa lowered its abortion limit from 22 weeks to 21 weeks of pregnancy. By reducing the gestational limit by just one week, lives have been saved.
CLICK HERE TO LISTEN TO THE UNDERCOVER CALL
"Next week the Senate will have the ability to pass legislation that will save even more lives by ensuring that every state in America will protect pain-capable babies starting at 20 weeks of pregnancy.

"Contact your senators, email them these videos, and urge them to support the Pain-Capable Unborn Child Protection Act. This is a matter of life and death."
Evangelist King noted that in her phone calls to Senate staffers, she is encouraging the lawmakers to vote for that bill, and letting them know she is praying for them.
"I pray that God leads every man and woman in the Senate to do the right thing and vote to save the babies," she said. "It's a small step to take, and it's the right step."