Vote Today and Read Our Bombshell Report
By Bud Shaver
Albuquerque, New Mexico- This month has been all about our new baby boy, Enoch, he is so precious and we are so grateful to everyone for your prayers, baby registry gifts and encouragement. The battle for life continues and we hope that the bombshell report that we published this month: Vaccine Animal Trials Reveal Threat To Life In The Womb is eye opening and that you will share it with others. Sometimes it feels as if there are attacks on every side but we find solace in the God we serve. He is faithful and just and we know that HE wins in the end.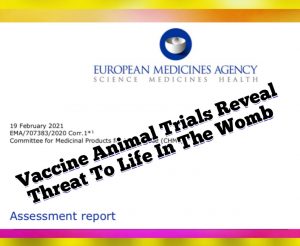 Our big report this month was republished by Operation Rescue and Health Impact News: 
Statement from Cheryl Sullenger, Senior Policy Advisor and Vice President of Operation Rescue,
"This is a guest report from our friend, Bud Shaver (Abortion Free New Mexico), that had information from a whistleblower, which we believed was important enough to re-publish at OperationRescue.org."
Thank you for your partnership with our family in this ministry for the lives and souls of God's children in the womb. God Bless You!
Today Is New Mexico Congressional District 1 Special Election (June 1, 2021)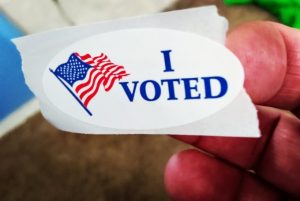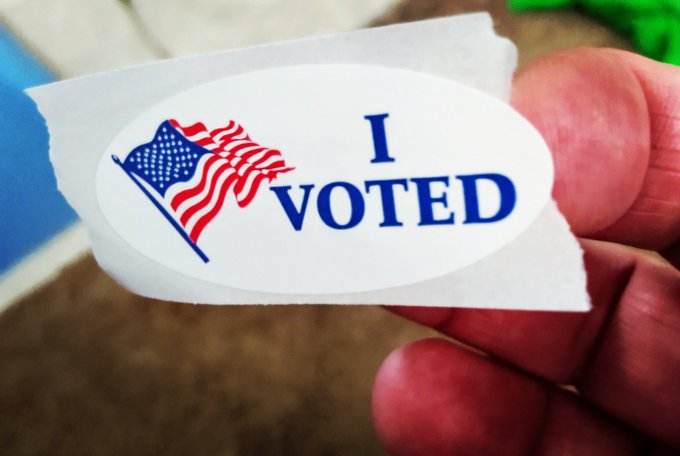 Early voting closed on Saturday May 29th and while voter turnout has paled in comparison to the 2020 presidential election, according to KOB 4, the Democrats have a sizable lead heading into election day. So it is vitally important that we show up at the polls today and vote our pro-life values! 
"Early voting data shows Democrats lead handily in the overall vote count with 54,111 ballots cast. Republican voters cast 27,934 ballots, and independent voters cast 11,061 ballots."
The CD1 special election will be held officially on June 1, 2021
Tara Shaver spokesperson for Abortion Free New Mexico issued the following statement, 
"We need to get out and vote our pro-life values or the radical left will continue to expand their pro-death agenda throughout New Mexico and in Washington D.C.! Your vote is your voice and every vote matters."
Thank you for your partnership with our family in this ministry for the lives and souls of God's children in the womb. God Bless You!
Your monthly and one time donations enable us to do this life saving work full-time. Click here if you would like to donate securely online. We use Cornerstone Payment Systems as a Christian alternative to Paypal. Also, now offering an e-check option.
Join Us for Faith to Action Friday (June 4th), 1st Friday of the month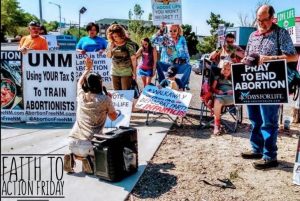 Listen to our latest radio spot (below) that aired all this month on Conservative Talk Radio ABQ 96.9 FM/ 700 AM OffTheCuffABQ.com that exposes the University of New Mexico's (UNM)

radical abortion agenda!

UNM EXPOSED! Learn more at AbortionFreeNM.com
Please pray with us for New Mexico 
For: Leadership at UNM to take our petition seriously and for them to take steps to close their free standing abortion facility.
For: Chris Morton of New Mexico Waste Recovery to stop servicing SWO late term abortion facility.
For: Franz Theard to close his Santa Teresa, NM abortion center. Also, the closure of the other 4 abortion centers in the state.
For: Government corruption in New Mexico to be exposed and dealt with so that future elections are winnable for conservative candidates.
For: Wisdom and protection for our family as we work to save babies lives and build a culture of life in New Mexico.
We couldn't do this important work without God's calling and hand upon us as well as your faithful prayers and support. Thank you!
When you support our family through prayer or financially you are sowing into a kingdom effort. Our efforts are driven by our love for and relationship with the Lord and a desire to lead others to him. Babies in their mothers wombs are so often overlooked but they deserve a chance to be born and a chance to grow up and know the Lord as well. Every life is valuable!
Thank you for sowing into what the Lord has entrusted to us. Building a culture of life across this nation.
Please consider setting up a secure tax deductible monthly donation to help us with what's next in 2021.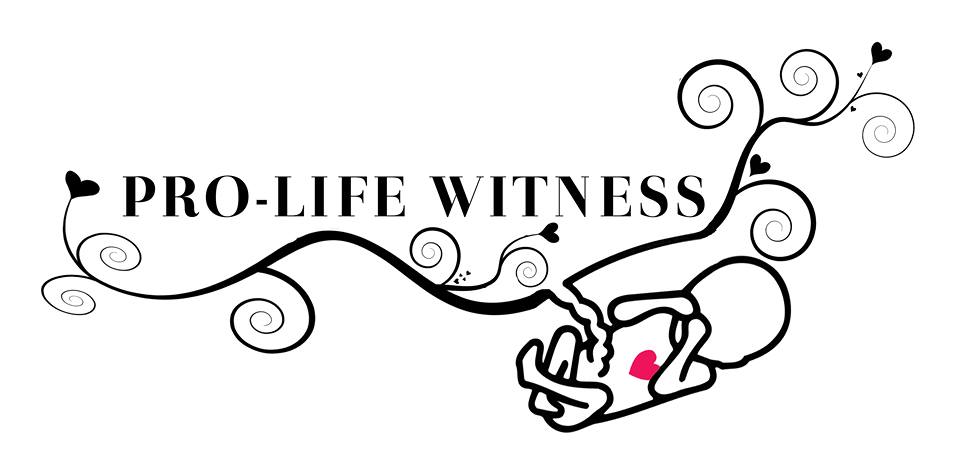 Thank you for standing with us for life and truth! 
"Therefore we ought to support people like these, that we may be fellow workers for the truth." (3 John 1:8)
We are a Christian missionary family serving in Albuquerque, NM. Putting our faith into action, for the past 10 years we have exposed Albuquerque as the late term abortion capital of the nation and have worked to bring accountability to an unregulated abortion industry that is killing children in their mothers wombs up to the day of birth.
In order to be the most effective in our pro-life ministry, we do this important work full time while homeschooling our children and raising them to have a biblical worldview. We rely solely on the provision of the Lord and individuals like you to provide for our daily needs.
We would be blessed to have you partner with us in this ministry. Your prayers and support are invaluable.
*You can schedule a secure monthly or one time tax deductible donation online. Simply click the DONATE tab and select Bud and Tara- Pro-Life Witness from the drop down ministry menu.
*Checks made out to Life Ministries U.S. are tax deductible and can be mailed to P.O. Box 50351, Albuquerque, NM 87181
Blessings, Bud and Tara Shaver
Other Ways to Bless Our Ministry