Have you Heard? Join Us This Week…

Have you Heard? Pro-Life Realtors Want to Help you find a property and Bless our Ministry
Dear Pro-Life Friend,
Are you planning a move or do you know someone who is? Pro-Life Realtors are ready to help you find a home or commercial property.
Now, at no cost, you can work with Realtors who share our values & in doing so you will help support Pro-Life Missionaries to the Late-Term Abortion Capital of America!
Real Estate For Life (REFL) makes it easy for you to support Pro-Life Values.

Here is how it works: You or a friend…
Decide to purchase/sell a home or commercial property anywhere in the world.
Call Real Estate For Life first, before you call a Real Estate Company (e.g., an Independent Broker, C-21, Remax, etc.), and REFL will make the necessary arrangements to market your home.
One phone call to Real Estate For Life and you will be supporting pro-life efforts.
With that one call, Real Estate For Life donates money already being spent on the services of a professional broker.
Contact Real Estate For Life today and mention that you would like to help support Pro-Life Missionaries Bud and Tara Shaver. It's as simple as that!
*Are you a pro-life Realtor? Contact Real Estate for Life to become an affiliated Realtor in your area.
Join Us This Week for FAITH TO ACTION FRIDAY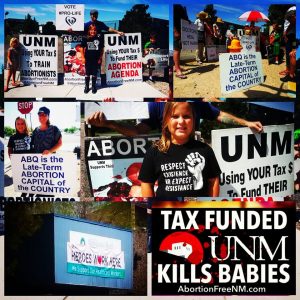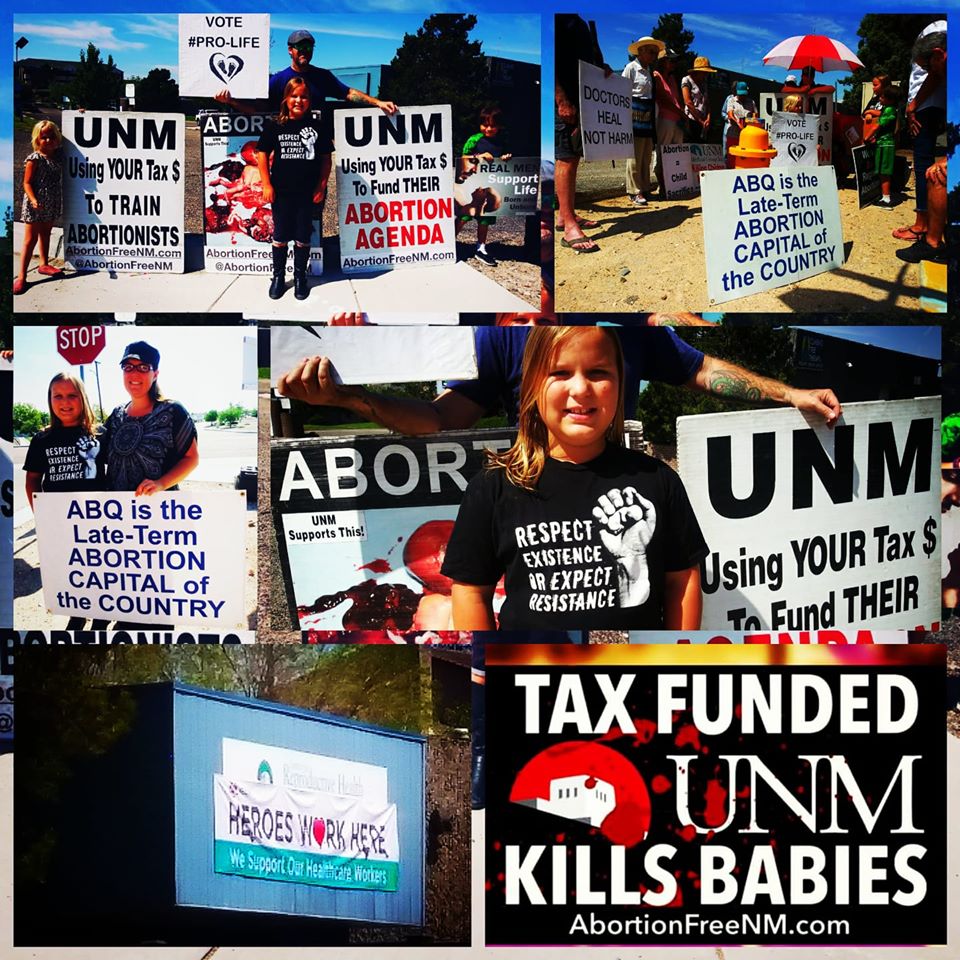 "Now more than ever, we need to pray collectively, publicly, and strategically. Our presence has the ability to reform The University of New Mexico – UNM so that they get out of the abortion business!" Bud Shaver, Abortion Free New Mexico
Join us  for "Faith to Action Friday" on the 1st Friday of each month! 
Next one is this Friday, June 4th 
10:00-11:00am
The UNMCRH free standing abortion clinic is located at 2301 Yale Blvd in Albuquerque, New Mexico.
Parking is available on Renard (off Yale)
​Everyone is welcome to join us for this peaceful presence.​
​Abortion is their dirty little secret that must be exposed.
If you can't join us, please keep our efforts in your prayers that hearts will be touched and eyes will be open to the truth about abortion in New Mexico.
​UNM is at the heart of the abortion cartel in New Mexico, as a publicly funded institution UNM consistently promotes a culture of death and is actively training the next generation of abortionists…