The Protest Priest Votes For Trump! Urges Clergy to Publicly Endorse Trump or Hillary Prior to Election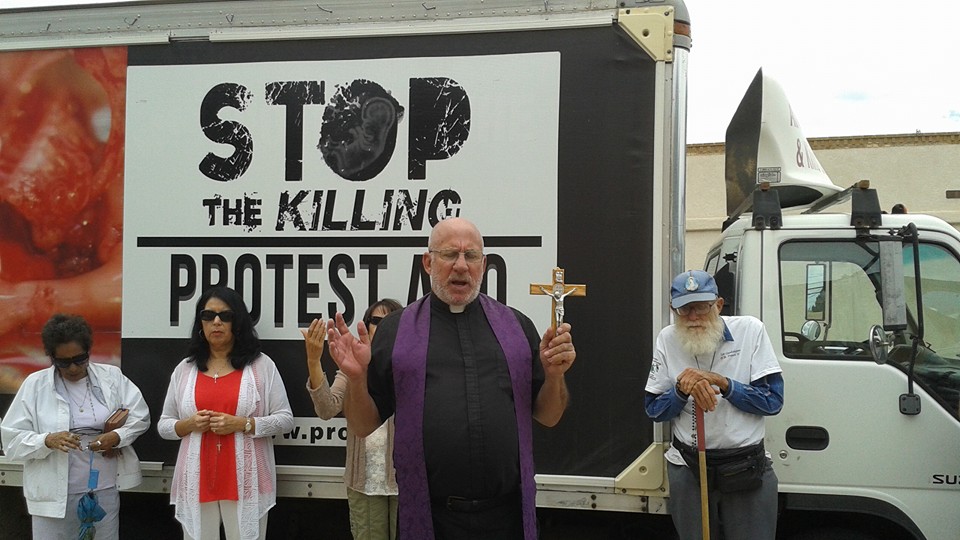 By Tara Shaver
Albuquerque, NM – In New Mexico we MUST take a stand against the unrestricted tyranny of the radical pro-abortion extremists and utilize the last peaceful option available to us…the ballot box!
Come November 8th, we MUST vote for the candidate that will implement the most effective policies for The Late-Term Abortion Capital …of the World! In New Mexico, it's an easy decision, the choice is clear…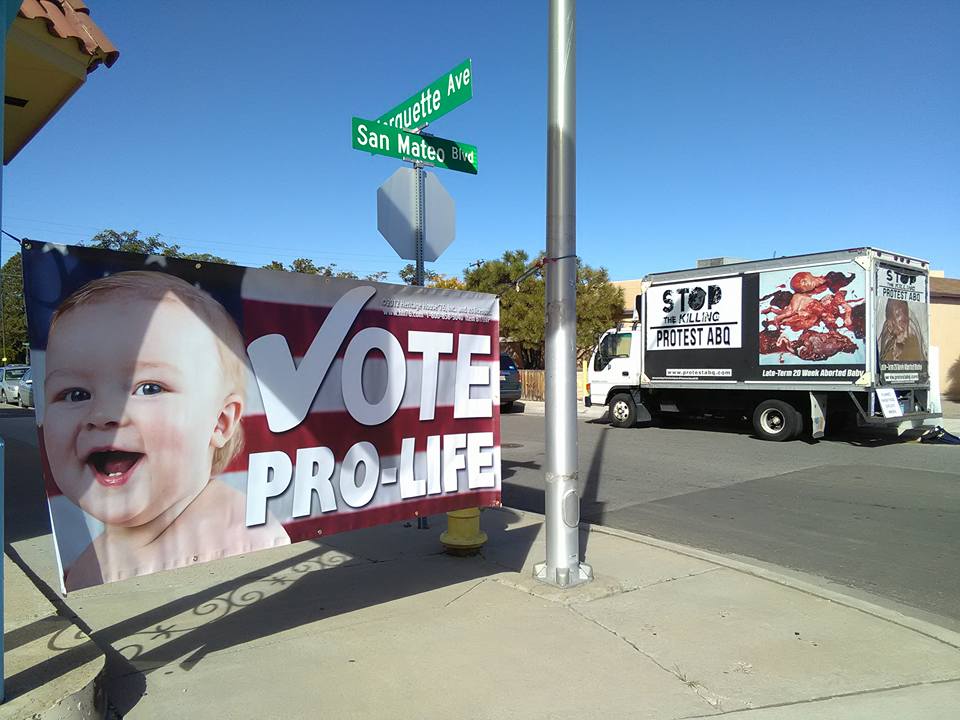 LISTEN TO TRUMP EXPOSE AND CONDEMN LATE-TERM ABORTION DURING THE LAST DEBATE
Fr. Stephen Imbarrato: The Protest Priest and founder of Protest ABQ issued the following statement,
"Considering the confused state of affairs here in the US where there is deep division among Catholics along 2 very disparate cultural and political ideologies coupled with varied and seemingly contradictory pronouncements from our shepherds, I propose that every clergy make public before the election who exactly they are voting for and why! Here is mine…
In order to stop or at least pause the anti-life, anti-marriage, anti-family, anti-religion agenda prevalent in our country today, I am voting (today) for Donald J. Trump as the only viable anti-Hillary vote!
Every Catholic should know what ideology their priests and bishops are supporting. In other words, how many put political agenda before their faith."
VOTE TRUMP
RELATED: #ProtestPP We Must Protest Evil and We Must Vote Pro-Life on Nov. 8th