The Greatest of These Is…Love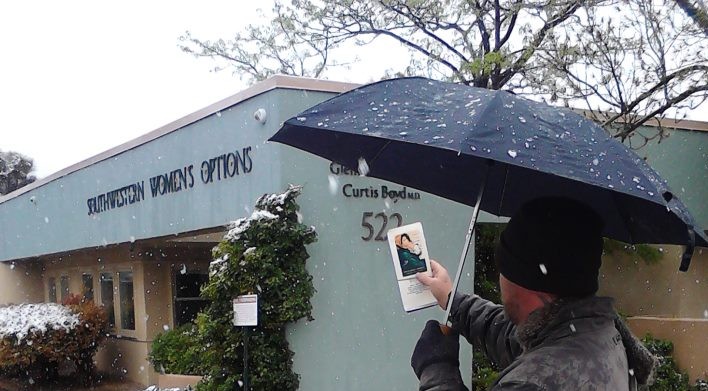 By, Bud Shaver
You never know what to expect on any given day, today Tara received two calls. One was from an active duty Albuquerque, Detective and the other was from a Sidewalk Counselor in San Diego, California.
During the past 5 years in full-time Pro-Life ministry we have had our run-ins with law enforcement, some of which highlight their failures. Today, however Tara received a phone call from an active duty detective which highlights all that is noble and praiseworthy! In our ministry we deal with the "hard cases" and this one was no different. A girl had been raped and the police actually went with this girl to the abortion clinic and overheard the abortion clinic staff tell this girl that she had to have the abortion because the cops needed the remains as evidence! The sergeant stepped in and stated that, that was not true and wasn't clear about whether this girl actually wanted the abortion, so they all left! Then, this girl's family began pressuring her into abortion, so this detective put this girl into contact with Tara. He wanted to make sure she was able to receive life-affirming help in her darkest hour!
While we deal with the worst case scenarios, each day God shows up in the most unexpected ways and reassures us that He is always at work, "Moving the Mountains!"
If that was not enough, Tara received a second call today from San Diego California, from a sidewalk counselor there. She had been helping a young sixteen year old girl who was considering an abortion. The young girl was too far along for an abortion there. They just received a text from her that she was headed to Albuquerque, NM to pay $7,000 for a late-term abortion! They immediately contacted Tara to see if we could intercept her! While we never control the outcome, we can do our part, and  give Hope a chance!
Faith is what sustains us, Love is what compels us, and Hope always remains.