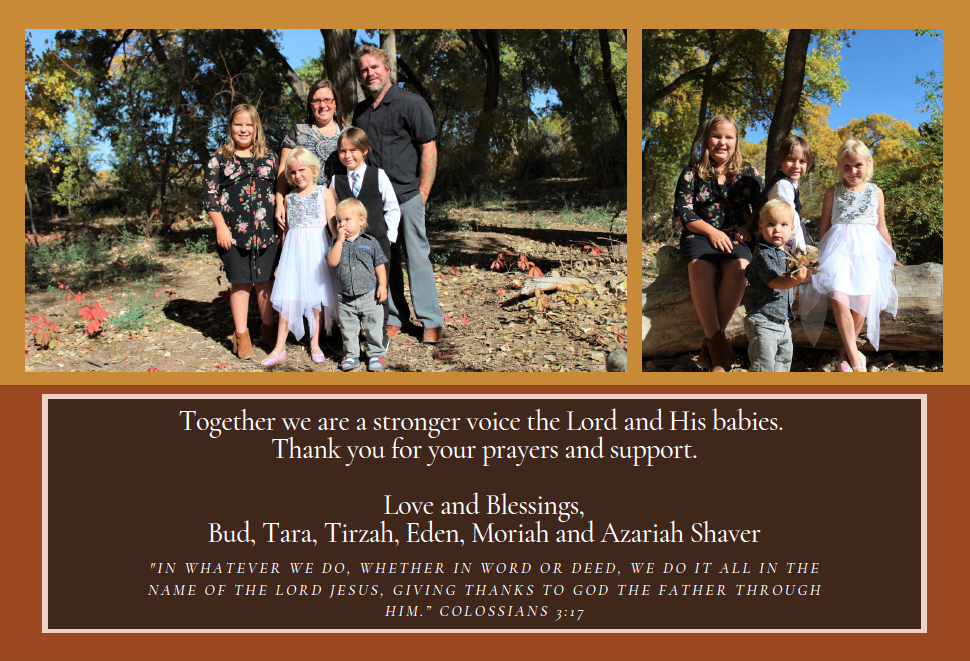 Happy Thanksgiving from our family to yours!

We truly have so much to be thankful for and hope that you enjoy this Thanksgiving with your family. Be assured of our prayers of thanksgiving for you and your partnership with us in our pro-life ministry.

God Bless You!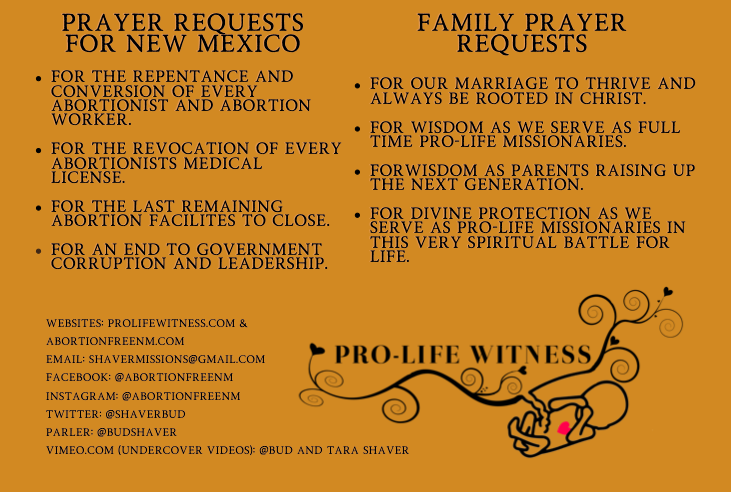 "Seek the well being of the city to which I have sent you. Pray for it to the Lord. For in seeking its well being you shall find your own." Jeremiah 29:7
For more information visit: ProLifeWitness.org & AbortionFreeNM.com

No Faith to Action Friday This Week.
We will resume next Friday, December 4th.
Bud​ and Tara Shaver have redefined the American Mission Field as full-time pro life missionaries to New Mexico since 2010 and are considered by the radical left as, "some of the country's most strident activists opposed to abortion!"
With the help of Operation Rescue​ and Fr. Stephen Imbarrato we exposed New Mexico to the world as the "Late-Term Abortion Capital" a designation we coined based on our ground breaking research.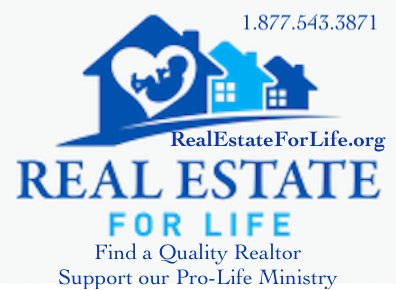 Are you planning a move or do you know someone who is?
Now, at no cost, you can work with Realtors who share your values & in doing so you will help support Pro-Life Missionaries to the Late-Term Abortion Capital of America!