Protest Time Change, Time To Stand Up Before It's Too Late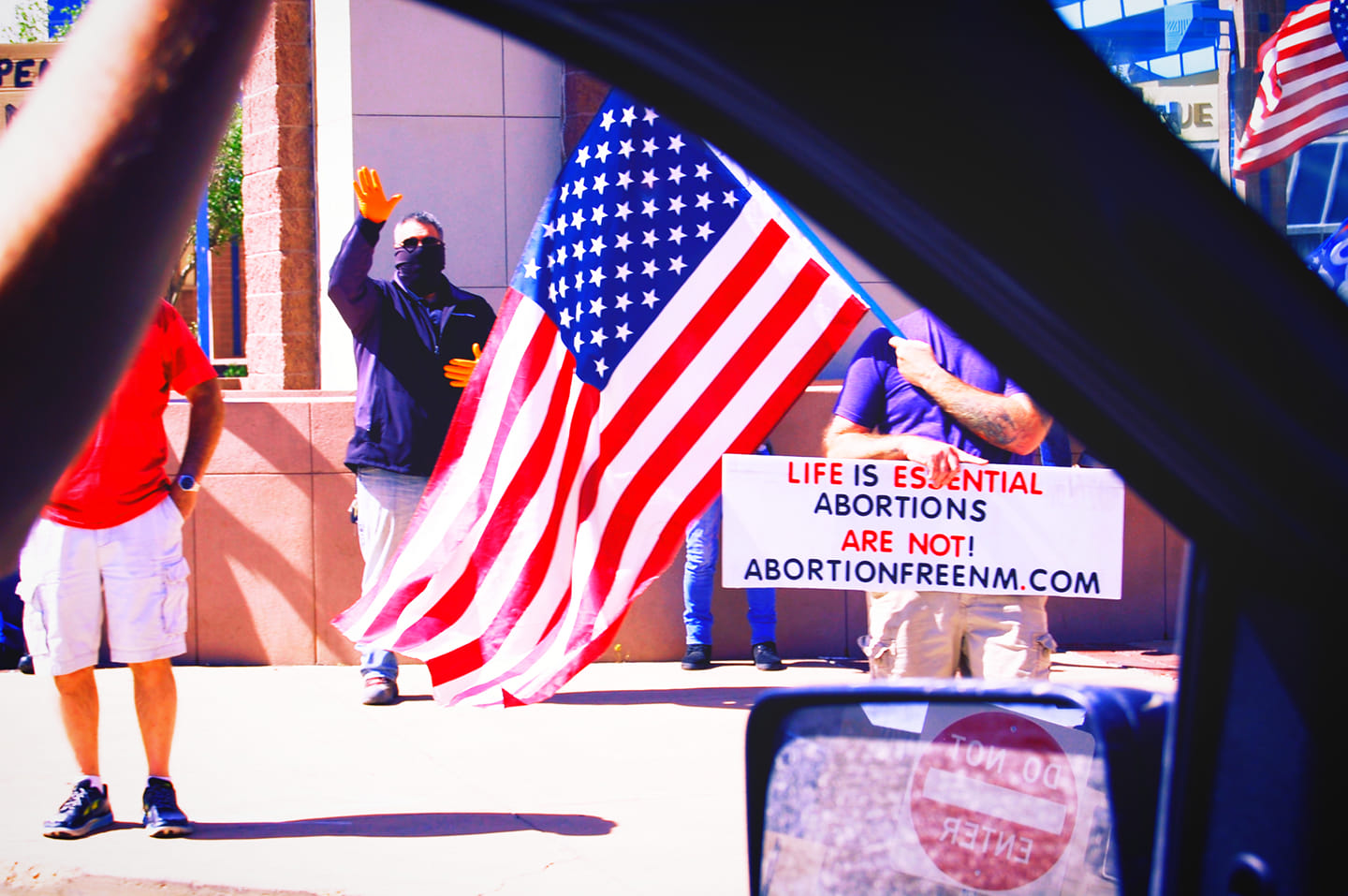 By Bud Shaver
​
​Albuquerque, New Mexico– First, they deemed abortion clinics "essential" and insisted they would remain open, but most people said nothing because it didn't affect them personally…
Then, they deemed Churches and small businesses "non essential" and shut them down, but most people said nothing because it was easier to just comply…
Then, they forced everyone to stay home and there was no one left to speak up for us all! (Inspired by First they Came…, a poem by Martin Niemoller)
Thanks to your prayers and support, ABORTION FREE NEW MEXICO IS STANDING UP FOR THE BABIES, CHURCHES, AND  SMALL BUSINESSES!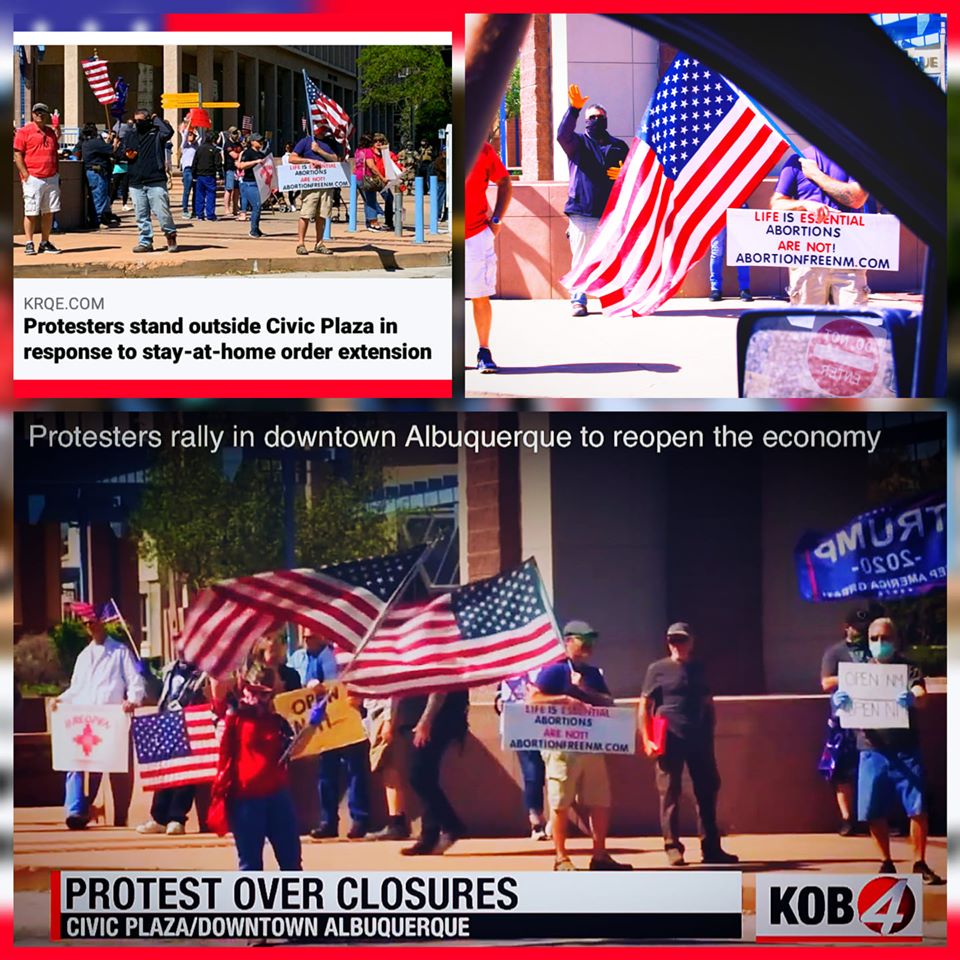 Tara Shaver, spokeswoman for Abortion Free New Mexico, issued the following statement to local media,
"If Governor Lujan Grisham is going to insist that abortion services are essential in New Mexico, our prayer and protest presence outside of these facilities is equally essential. Every life has value, and if she refuses to protect the lives of the smallest New Mexicans, those in their mothers' wombs, then we have an obligation and the right afforded by the U.S. Constitution to do so. Our right to the freedom of speech and to peaceably assemble shall not be infringed upon." ​
JOIN US AND PUT YOUR FAITH INTO ACTION…
THIS FRIDAY FROM 10-11AM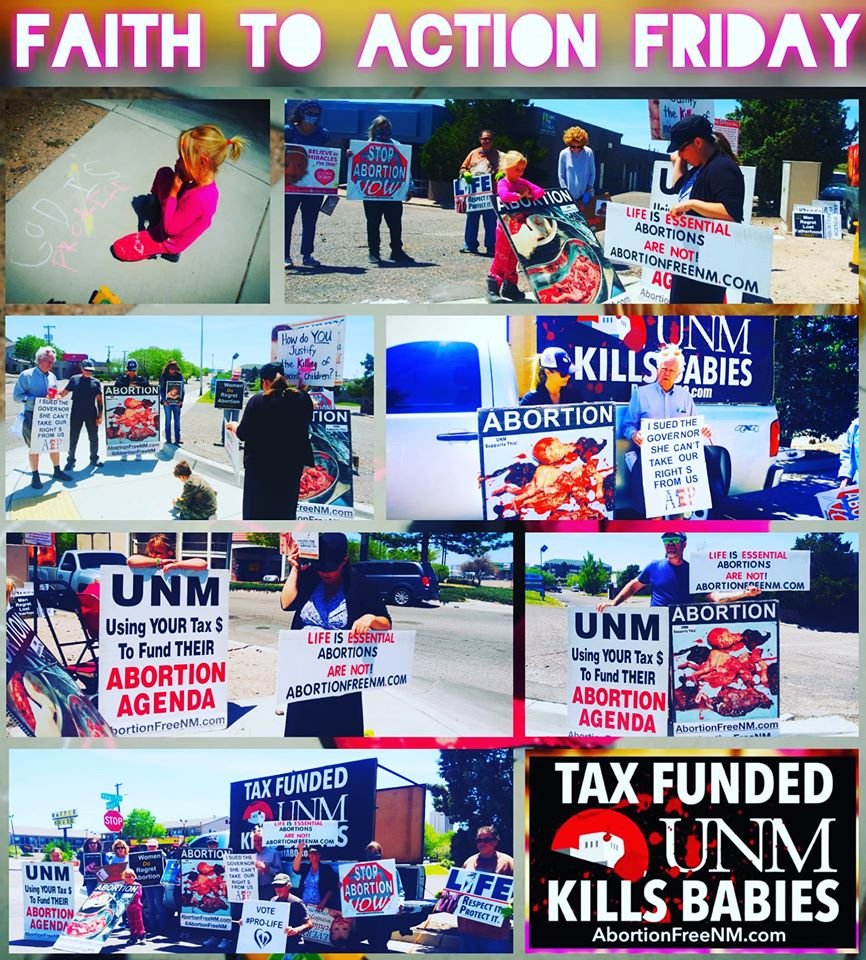 NEW TIME: Join us for "Faith to Action Friday" on Friday May 1st from 10-11AM
The UNMCRH free standing abortion clinic is located at 2301 Yale Blvd in Albuquerque, New Mexico.
Parking is available on Renard (off Yale)
​Everyone is welcome to join us for this peaceful presence.​
"It's important for us to remember that even in the midst of a crisis we must maintain our unalienable rights as American citizens. We forfeit these rights if we don't use them. It only takes an hour to make a lasting difference and have an impact for LIFE. Now more than ever, we need to pray collectively, publicly, and strategically. Our presence has the ability to reform The University of New Mexico – UNM so that they get out of the abortion business!" Bud Shaver, Abortion Free New Mexico
Abortion is their dirty little secret that must be exposed.
After nearly a decade of ministry as pro-life missionaries in New Mexico, Abortion Free New Mexico leaders, Bud and Tara Shaver have redefined the American Mission field and are considered by the radical left as, The country's most strident activists opposed to abortion!
"New Mexico for nearly a decade has been the declared 'mission field' for some of the country's most strident activists opposed to abortion.

Bud and Tara Shaver, an activist couple with ties to Operation Rescue, relocated to Albuquerque in 2010 upon invitation from Father Stephen Imbarrato, a Catholic Priest.

The Shavers publicly labeled Albuquerque the 'late-term abortion capital of the world,' centering many of their networked efforts on the University of New Mexico and the medical practice of abortion provider Southwest Women's Options. With a stated goal of making New Mexico 'abortion-free,' the Shavers have continued to work with Imbarrato, whose rhetoric and activism overlaps theirs in both urgency and focus.

'Legalized abortion in this country is a constitutional crisis for which no one in our government has ever taken responsibility,' Fr. Stephen Imbarrato wrote. He added that the Supreme Court's Roe v. Wade decision 45 years ago ushered in "government-sanctioned and funded daily mass murder of thousands of innocent preborn.'

Ending what he refers to as an 'American Holocaust' has to be decisive. "Nothing is more important."