Like the Prodigal, New Mexico Needs To Come to Its Senses

By Bud Shaver
​
​Albuquerque, New Mexico- Did you know that New Mexico is one of 16 states that fully funds abortions, even late-term abortions? You may be surprised that state tax dollars are used to kill New Mexico's children since the Hyde Amendment prevents federal dollars from directly funding the deadly procedures. However, New Mexico's abortion facilities are taking full advantage of this state funding loophole. But why should the state force us to pay for other peoples abortions when we have religious and moral objections to it?
Until we have the right leadership to make New Mexico Abortion Free, we must rise up to let our voices be heard and protest the use of our tax dollars that are funding this modern holocaust. In doing so, babies lives will be saved and the hearts of those in our community will be changed after seeing the truth.
Sadly, the abortion industry and their supporters, which include the majority of state legislators and pro-abortion members of clergy in New Mexico, are very proud that New Mexico is drawing women from all across the world to Albuquerque for abortions. It's unfortunately a booming business that is embraced with pride.
According to an article published by the Santa Fe New Mexican,
One-third of the 1,193 state abortion restrictions passed since the U.S. Supreme Court ruled on Roe v. Wade in 1973 were enacted between 2011 and 2017, according to the Guttmacher Institute, a reproductive rights research and policy group.

In that same time period, New Mexico enacted zero major limitations. It remains, to the pride or ire of advocates on opposite sides of the abortion aisle, one of the least restrictive states in the nation.

'I know that in some circles [New Mexico is] considered the worst place in hell for Americans, or something like that,' Penn said. 'But we've got to be damn proud that this is a place that women can look to, and where women feel safe.'

On any given day, and especially on days when abortions are performed, protesters gather outside Boyd's clinic. For years, Albuquerque missionaries Bud and Tara Shaver led the protests.

The Shavers have made campaigning against abortion their life's work. Albuquerque, they often say, is "the late-term abortion capital of the world.

Tara Shaver said she finds the religious coalition's pro-faith, pro-abortion rights agenda 'ironic.'

'They support the killing of babies, and they're helping women to kill their babies,' she said. 'Being religious doesn't buffer that at all.'
The Current Crisis
While Churches are currently closed, abortion clinics in New Mexico are open and have been deemed essential businesses. In fact, a spokesperson from New Mexico Governor Michelle Lujan Grisham's office issued the following statement by phone to Tara Shaver of Abortion Free New Mexico when pressed about closing New Mexico abortion clinics to help stop the spread of Covid-19,
"We have discussed this matter and the clinics are not going to close. Some people are claiming that abortions are elective surgeries and we are not considering them as elective surgeries."
While New Mexico takes great pride in its religious traditions, New Mexico also seemingly takes pride in being the late term abortion capital of the WORLD!
In Jesus' parable of the prodigal son, it took a nationwide famine to finally bring the wayward son to his senses.
With the economy shut down due to the current pandemic, like the prodigal son who wasted his great wealth on wickedness, will New Mexico finally come to its senses and stop wasting our wealth funding abortion before we go bankrupt both spiritually and financially?
Join us for prayer and protest this week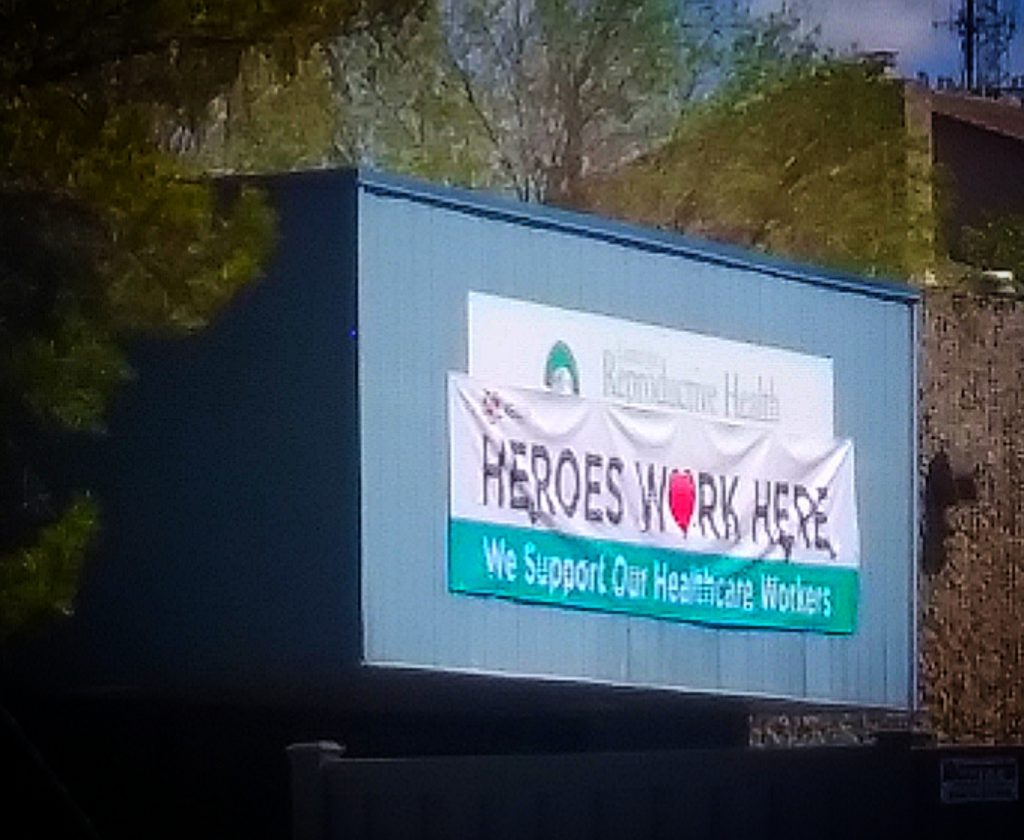 This Friday is a great opportunity to come together for prayer on behalf of the babies scheduled to die, our state and its leadership. The University of New Mexico (UNM) is producing our state's doctors, nurses, lawyers, and politicians. Our prayers are essential as we anticipate the changes our state faces post Covid-19. With our tax dollars, UNM also runs a free-standing abortion clinic, UNM Center for Reproductive Health (UNMCRH), which performs abortions up to 25 weeks.
Tara Shaver, spokeswoman for Abortion Free New Mexico, issued the following statement to local media,
"If Governor Lujan Grisham is going to insist that abortion services are essential in New Mexico, our prayer and protest presence outside of these facilities is equally essential. Every life has value, and if she refuses to protect the lives of the smallest New Mexicans, those in their mothers' wombs, then we have an obligation and the right afforded by the U.S. Constitution to do so. Our right to the freedom of speech and to peaceably assemble shall not be infringed upon." ​
PUT YOUR FAITH INTO ACTION…
THIS FRIDAY FROM 12PM-1PM
"It's important for us to remember that even in the midst of a crisis we must maintain our unalienable rights as American citizens. We forfeit these rights if we don't use them. It only takes an hour to make a lasting difference and have an impact for LIFE. Now more than ever, we need to pray collectively, publicly, and strategically. Our presence has the ability to reform The University of New Mexico – UNM so that they get out of the abortion business!" Bud Shaver, Abortion Free New Mexico
Abortion is their dirty little secret that must be exposed.
Over nearly a decade of ministry as pro-life missionaries in New Mexico, we have released several reports and undercover projects documenting our tax dollars funding abortion in New Mexico.
Here are 4 reports about Tax Funded abortions in New Mexico by Tara Shaver:
Also, here is a undercover project we published in 2017 revealing the shocking truth about tax funded Late-Term abortion's at Southwestern Women's Options: