OCTOBER SURPRISE LAYING IT ALL ON THE LINE FOR LIFE 
Dear Friends,
For the past several months we have been in a non-stop election season. We've been blessed to help get out the pro-life vote and given the opportunity to help plan some great events and initiatives. During the month of October we laid it all on the line because we fully recognize the enormity of this election and what its impact will be on New Mexico and our pro-life ministry. While we put our ultimate trust in God, we believe that our entire ministry efforts in New Mexico over the past 8 years have culminated to this current crossroads we now face. Never before has New Mexico had the type of bold leadership, at every level of government, rise up to answer the call from God to lead this state literally out of the clutches of death! Thank you for standing with us in prayer, fasting and your financial support as we have worked so diligently to support leaders who will work towards an Abortion Free New Mexico.
OCTOBER SURPRISE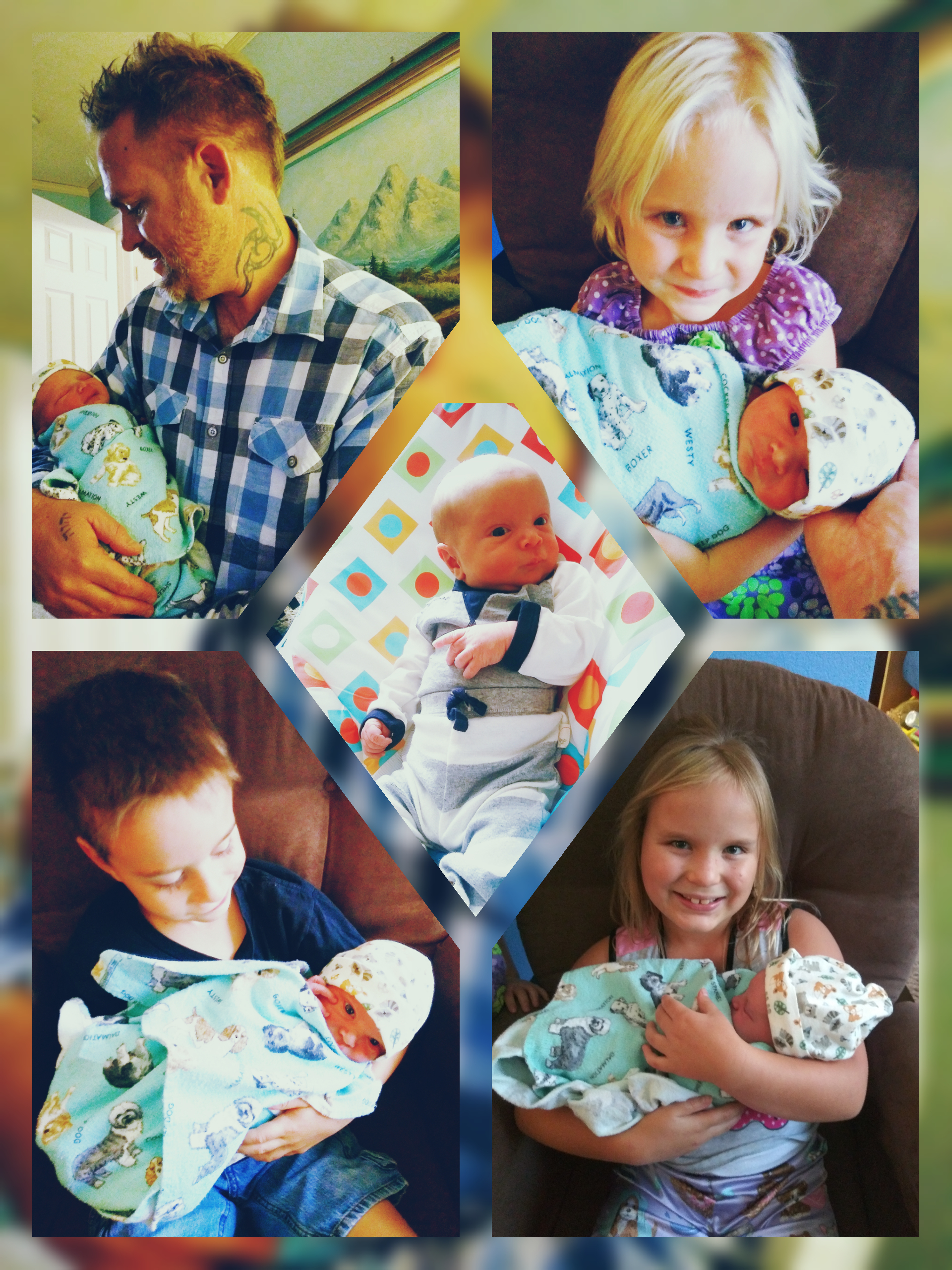 On October 17th at 6:50am Azariah Shaver was gently and naturally birthed at home. He weighed 6lbs. 15oz. was 20 inches long and has his big brother and sisters so in love with him. The blessing of a new life is immeasurable. Thank you for your prayers for our family and for Azariah who is such a sweet little guy. Azariah's name means Yahweh (God) is our Helper and comes from Daniel 1-3.
As pro-life missionaries, our goal is to transform our culture through the gospel and to build a culture that affirms all life and gives glory to our creator. This month we went all out and put up SIX pro-life billboards all across Albuquerque thanks to generous donors and funds raised at the 1st Pro-Life Legislative Summit!
"The voters of New Mexico have the chance to change the direction of our state on November 6th. Unrestricted abortion up to the day of birth has cast a darkness over this state, but our votes matter and can save babies lives and restore New Mexico's reputation. New Mexicans hold to traditions that include a love of family, pride in this great state, and being known internationally for our green and red chile. Our prayer is that these billboards penetrate hearts and impress upon those who see them to vote their pro-life values on November 6th. We thank everyone who has contributed to this project and made it possible." Tara Shaver Life Ministries U.S. / Abortion Free New Mexico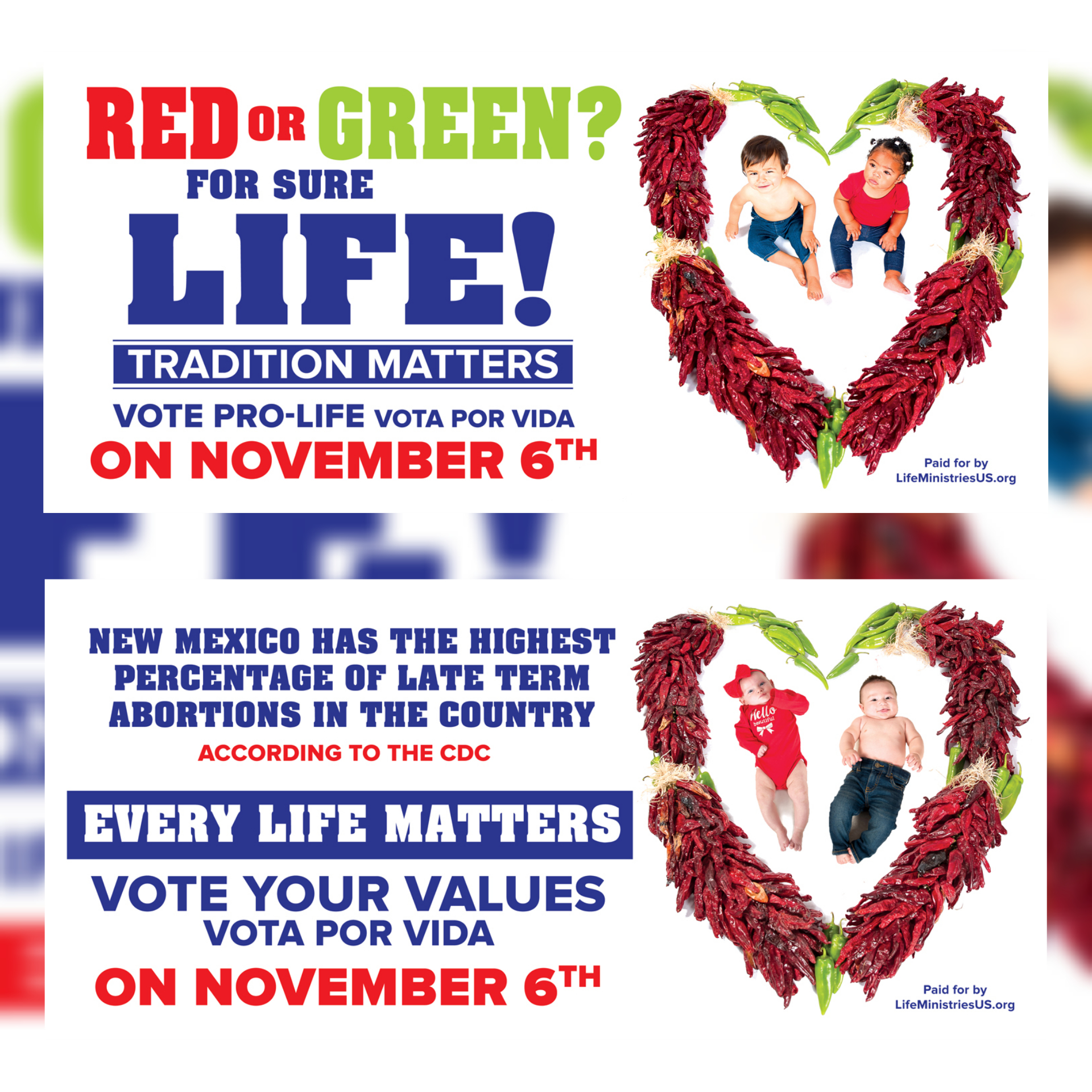 These billboards feature local babies and a New Mexican theme that we pray will resonate with New Mexico voters.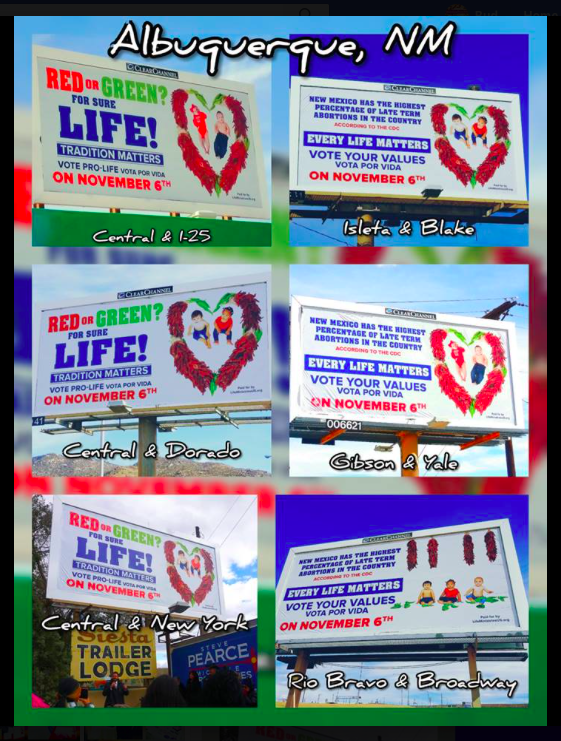 We are thankful for the opportunity to have visited several local churches, this month, throughout Albuquerque to help encourage them to VOTE PRO-LIFE on November 6th.
Getting into churches with a political message is one of the toughest but crucially important things we have been trying to do especially since New Mexico is facing one of the MOST important elections EVER!
Please pray for New Mexico and be sure to VOTE on November 6th!
FIND YOUR REGISTRATION AND ELECTION INFORMATION (SAMPLE BALLOT/VOTING LOCATIONS) HERE
LEARN MORE ABOUT THE CANDIDATES HERE
We encourage you to help get your friends and family out to the polls from now until election day November 6th to VOTE PRO-LIFE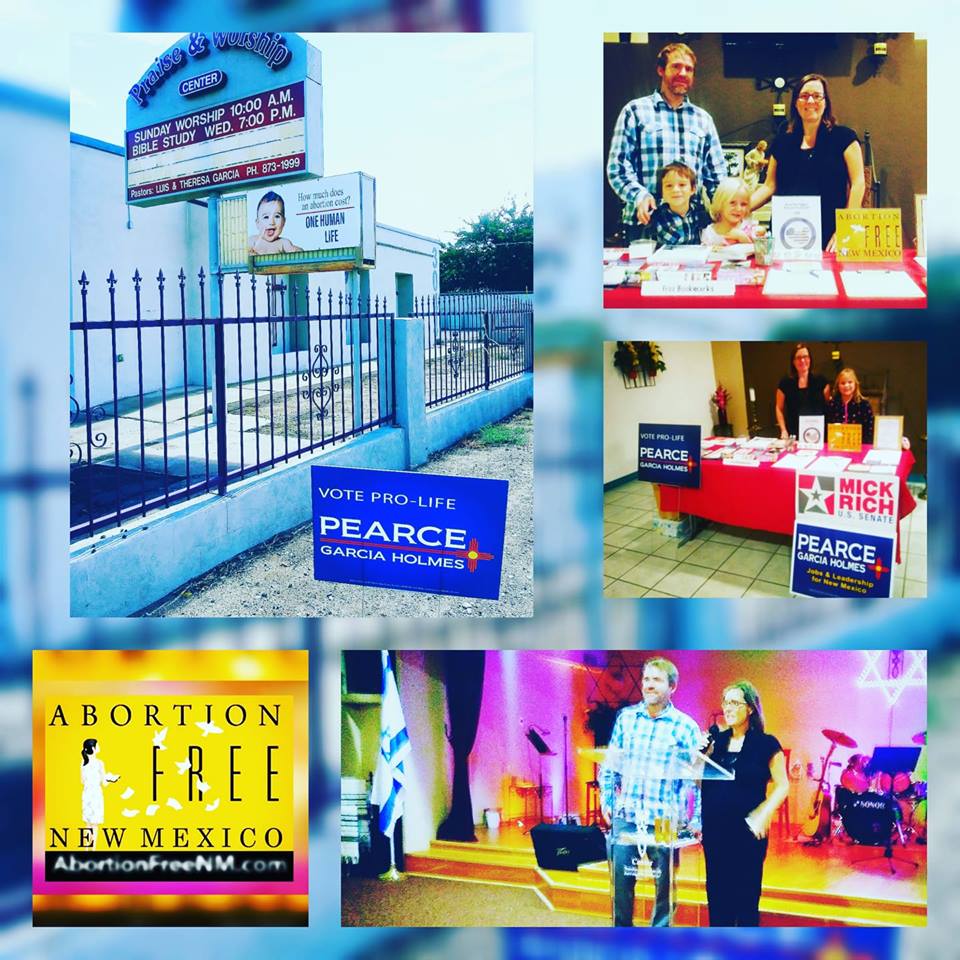 (SOUTH VALLEY CHURCH PRAISE AND WORSHIP CENTER)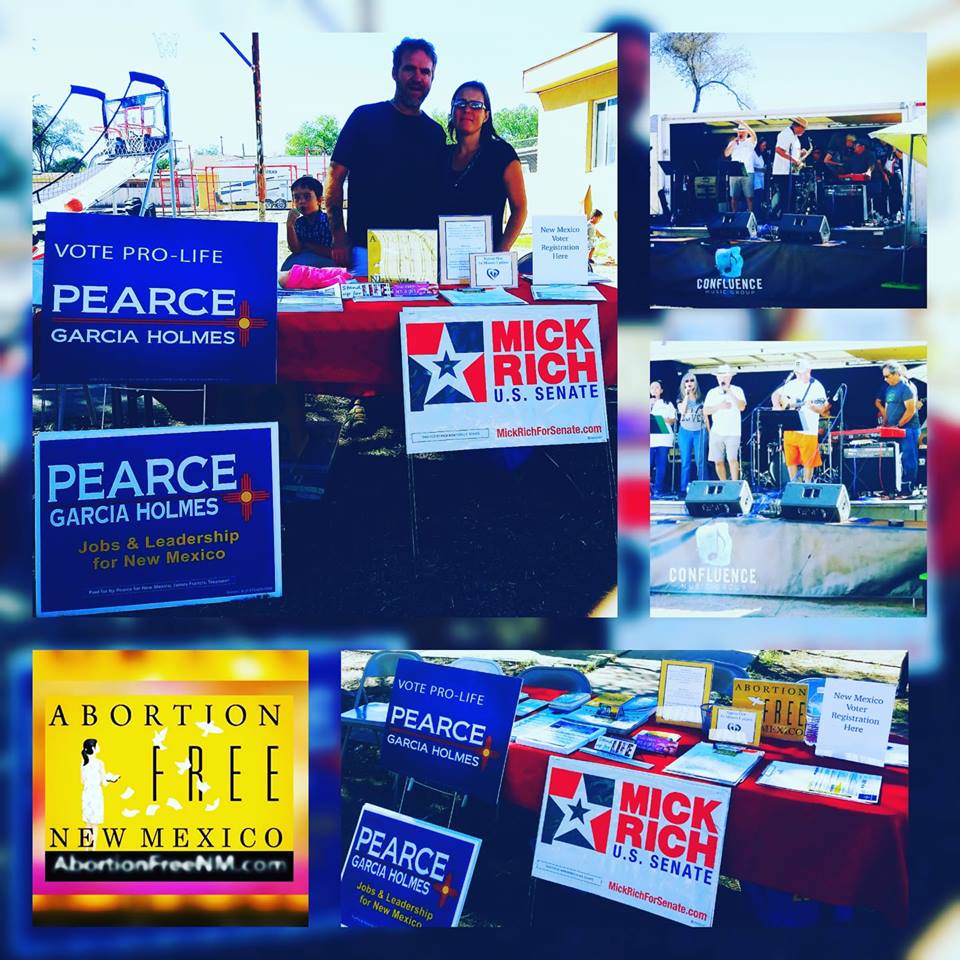 (SONRISE CHURCH LOVE FEST 2018)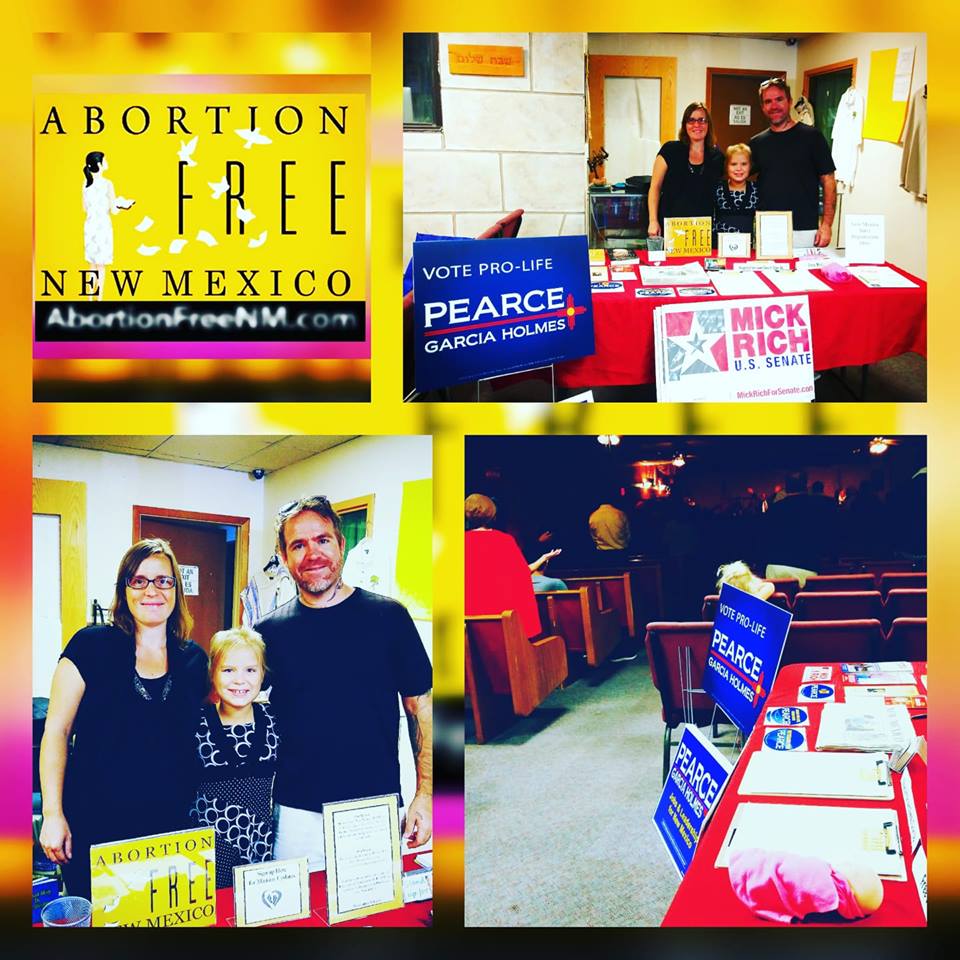 (OLIVE TREE MESSIANIC CONGREGATION SHABBAT SERVICE)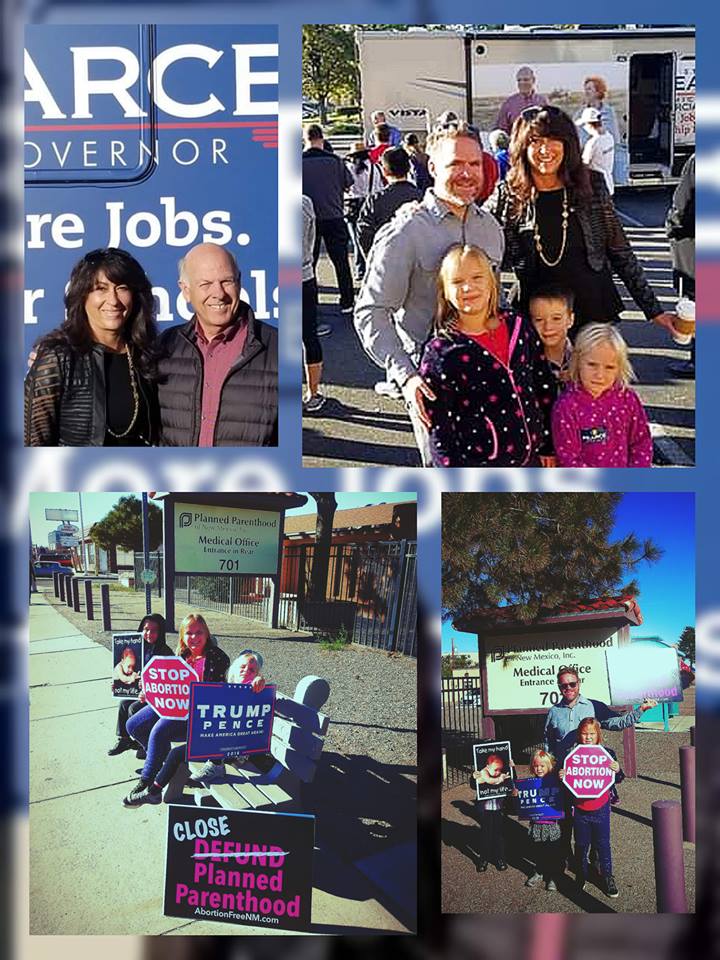 GOP GET OUT THE VOTE BUS TOUR AT EVANGEL CHRISTIAN ACADEMY AND 40 DAYS FOR LIFE AT PLANNED PARENTHOOD, ALBUQUERQUE
PRO-LIFE LEGISLATIVE SUMMITS SPREAD ACROSS THE STATE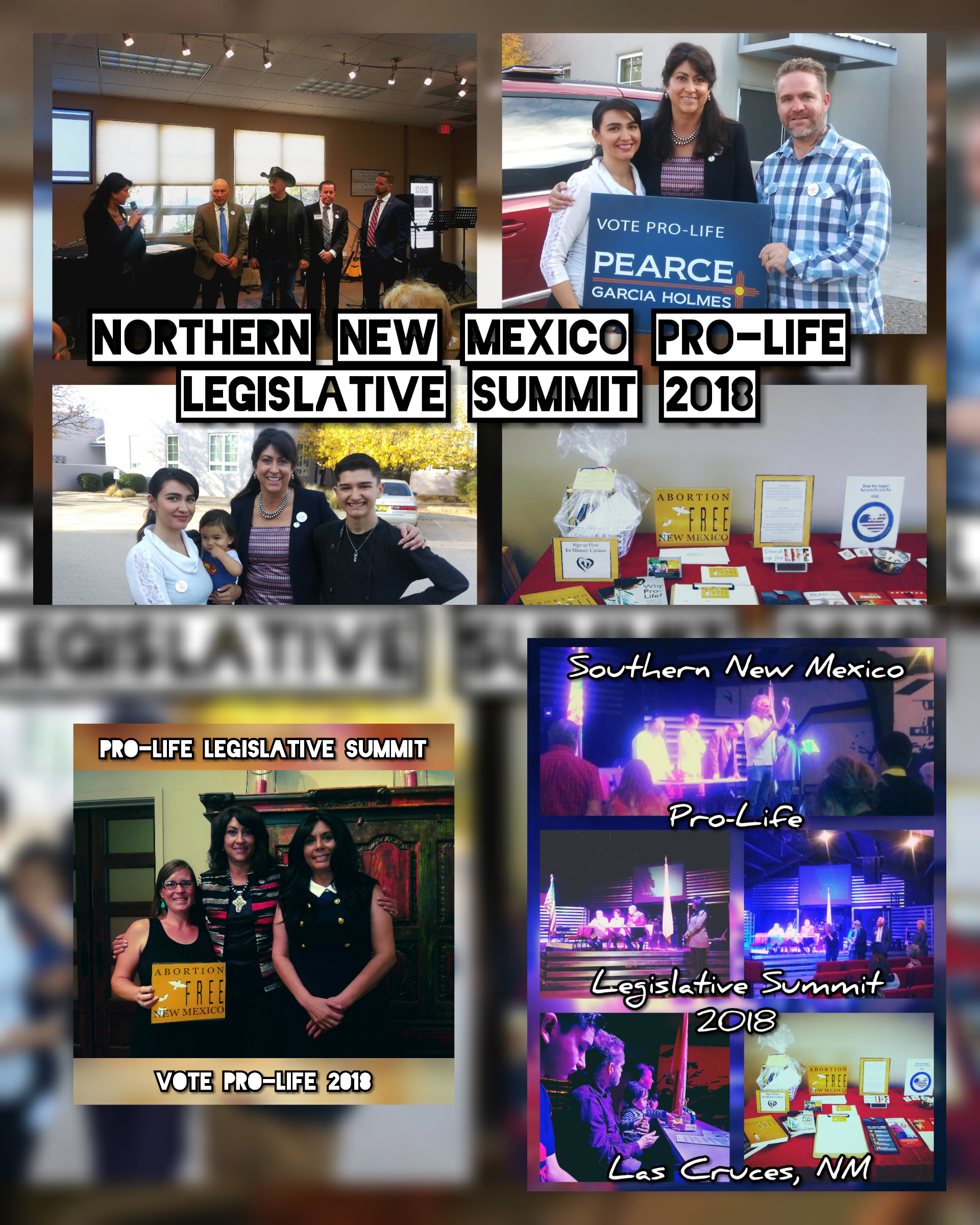 After the great success of the Albuquerque Pro-Life Legislative Summit initiated by Michelle Garcia Holmes who is running for Lt. Governor, Congressman Steve Pearce who is running for Governor (R) asked her to spread the Pro-Life Summits all across New Mexico! This month we had the pleasure of helping  Michelle Garcia Holmes make that happen. There were
TWO 
more Summits held, The Northern Pro-Life Summit held in Santa Fe, NM and The Southern Pro-Life Summit held in Las Cruces, NM.
These Pro-Life Legislative Summits were a huge success and featured current state representatives who have sponsored pro-life legislation as well as pro-life candidates up for election on November 6th.
The candidates included:
Rep. Yvette Herrell for U.S. Congress  (District 2)
Jerald (Steve) McFall for U.S. Congress (District 3)
Mick Rich for U.S. Senate
Michael Hendricks for New Mexico Attorney General
Dr. Gavin Clarkson for New Mexico Secretary of State
Michelle Garcia Holmes for Lt. Governor
As well as a special message read on behalf of Congressman Steve Pearce at each Summit!
Thank you to everyone who helped make these Pro-Life Summits successful! 
"Behold, I am about to do something new; even now it is coming. Do you not see it? Indeed, I will make a way in the wilderness and rivers in the desert." (Isaiah 43:19)
Invest in creating an Abortion Free New Mexico with your year end gift.
Thank you for helping us to be a shining light in the late term abortion capital of America. Without your faithful support New Mexico would not be at this turning point.
Would you be willing to make a special year end donation that will allow us to finish 2018 strong? 
Click HERE to make a tax deductible Year end gift today
Your tax deductible gift of any amount will bless our family (Just earmark "Year end gift") and you will receive this patriotic  pro-life lapel pin as our thank you gift to you.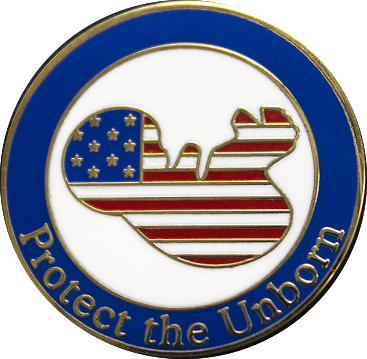 Thank you for standing with us for life!
We are a Christian missionary family serving in Albuquerque, NM. Putting our faith into action, for the past 8 years we have exposed Albuquerque as the late term abortion capital of the nation and have worked to bring accountability to an unregulated abortion industry that is killing children in their mothers wombs up to the day of birth.
In order to be the most effective in our pro-life ministry, we do this important work full time while homeschooling our children and raising them to have a biblical worldview. We rely solely on the provision of the Lord and individuals like you to provide for our daily needs.
We are pursuing and working toward an abortion free New Mexico.
We would be blessed to have you partner with us in this ministry. Your prayers and support are invaluable.
You can Click here to make a secure donation online to schedule a secure monthly or one time tax deductible donation. Simply select Bud and Tara- Pro-Life Witness from the drop down ministry menu.
Blessings, Bud and Tara Shaver
Please pray with us for New Mexico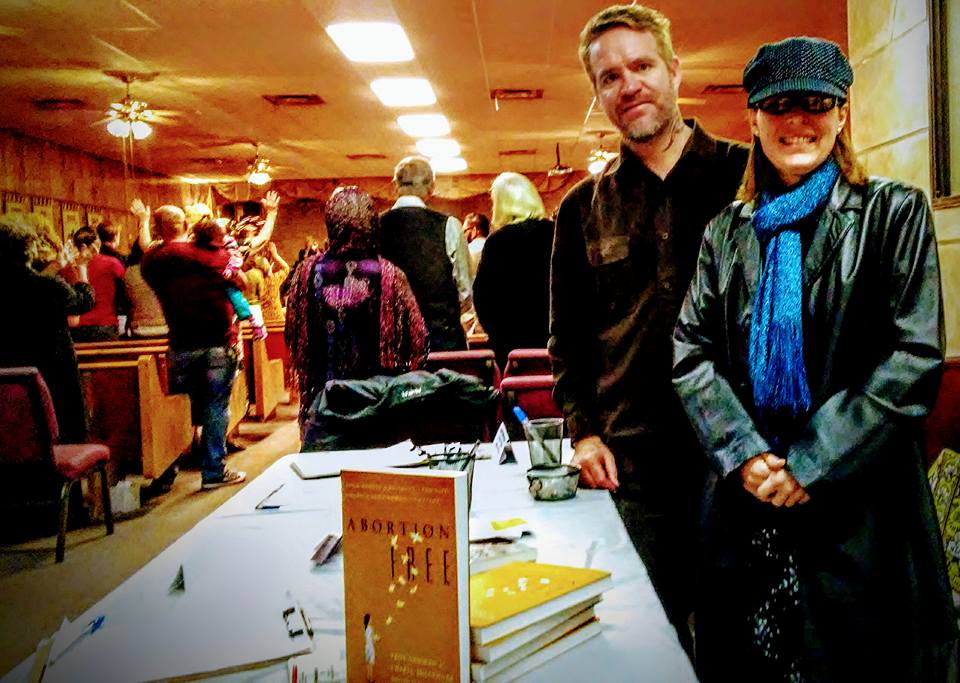 Please keep the New Mexico 2018 election in your prayers! Election Day is November 6th.
The closure of New Mexico's last 5 remaining abortion facilities.
More awareness in our state, especially in the churches, and that the church will arise to elect pro-life leaders.
For 100% Pro-Life participation on November 6th Election in New Mexico and across USA.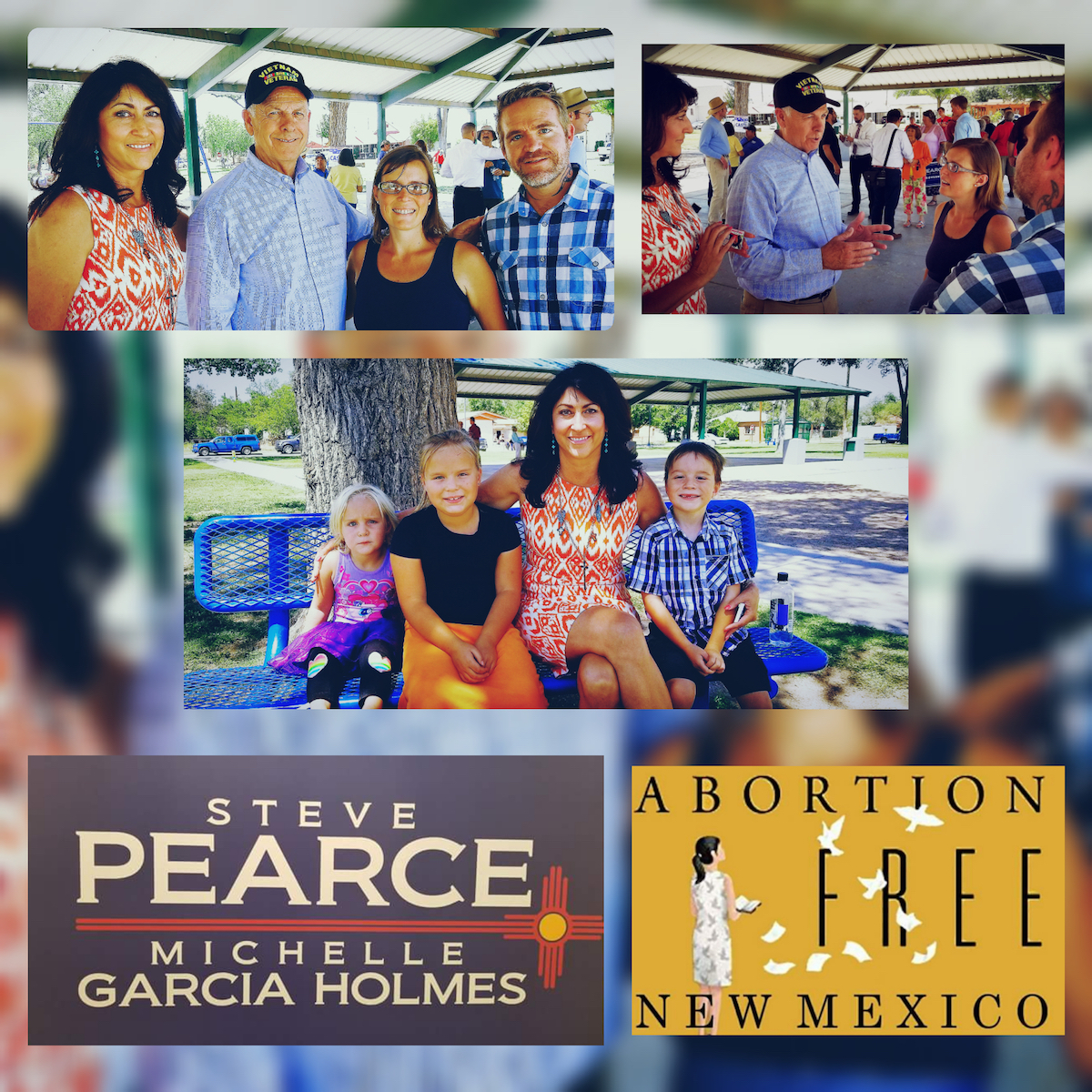 With your support, we can continue to make a huge impact for life all across New Mexico!