NM Election Rundown 2018: We Can't Lose Any More Ground This November

Albuquerque, NM- As we work to make New Mexico an abortion free state where every pre-born child is valued and protected, we are acutely aware of the implications of the upcoming November election. New Mexico continues in a dismal direction as we rank lowest in the areas that are most important. New Mexico is second to last in child well being, the worst state in the nation to raise a family and was found to be the worst run state in the nation.
It's important that we don't lose any more ground, the progressive liberals in New Mexico want nothing more than total control of our state and that will dig us into an even deeper hole.
Abortion Free New Mexico worked hard to get Michelle Garcia Holmes on the ballot for Lt. Governor and she is joined at the top by Steve Pearce who is running for Governor. They are running unopposed on the republican ticket to lead this state with the conviction of their principles.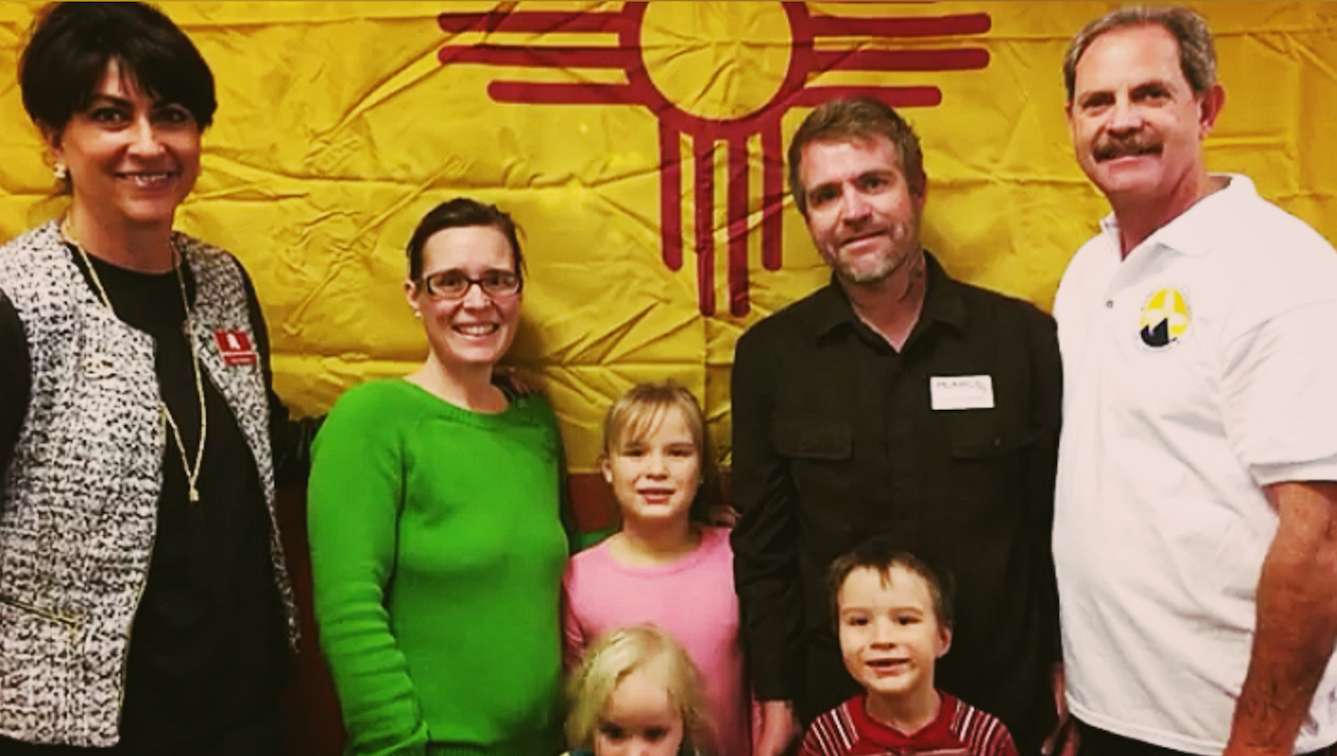 As a family, over the weekend, we attended the opening of the Republican statewide candidate headquarters. We were so blessed to meet many of the candidates running for office who want to stop playing politics and turn things around for New Mexico. A campaign flier for Michael Hendricks, who is running to replace current Attorney General Hector Balderas, says it best,
"New Mexico needs a bold independent minded leader who will not be beholden to anyone besides the people of our great state."
Our sense is that the tide is shifting in New Mexico and if we unite together to help get like minded people of conviction elected that our state will move in a positive direction. New Mexico will no longer be known as a place of corruption, late term abortion and violence.
Your voice and your vote matter. New Mexico needs positive change with leaders who fear the Lord and will work to restore justice for the babies. Stay tuned for ways you can get involved to elect leaders who share our faith and values here in New Mexico.
To check your voter registration information click here.
New Mexico Primary Election  Jun 5, 2018 
Early Voting: May 8, 2018 – Jun 2, 2018
New Mexico General Election  Nov 6, 2018 
Early Voting: Oct 9, 2018 – Nov 3, 2018
Here is a list of the candidates who are running for office in 2018:
Steve Pearce – R

Jeff Apodaca – D

Michelle Lujan Grisham – D

Peter DeBenedittis – D

Joe Cervantes – D
Lt. Governor
Michelle Garcia Holmes – R


Rick Miera – D

Jeff Carr – D

Billy Garrett – D

Javier Gonzales – D

Howie Morales – D
Attorney General
Michael Hendricks – R
Blair Dunn – L
Hector Balderas – D
Senate

Mick Rich – R


Martin Heinrich – D

Aubrey Dunn – L
Congressional District 1
Janice Arnold-Jones – R

Antoinette Sedillo Lopez – D

Damon Martinez – D

Debra Haaland – D

Damian Lara – D

Pat Davis – D

Paul Moya – D

Lloyd Princeton – L
Congressional District 2
Monty Newman – R

Yvette Herrell – R

Gavin Clarkson – R

Clayburn Griffin – R

John Valpato, Jr. – R

Madeline Hilderbrandt – D

Xochitl Torres-Small – D

Angel Pena – D
Congressional District 3
Jerald McFall – R


Ben Ray Lujan – D

Christopher Manning – L
Secretary of State
Sandra Jeff – L

Johanna Cox – R

Maggie Toulouse Oliver – D

Auditor
Wayne Johnson – R


Bill McCamley – D

Brian Colon – D
Treasurer

Arthur Castillo – R


Tim Eichenberg – D
Land Commissioner

Pat Lyons – R


Stephanie Garcia Richard – D

Garrett Veneklasen – D

George Munoz – D

Michael Lucero – L
Judges to Support
Stephen French: KeepJudgeStephenFrench@gmail.com