New Mexico Receives The Most Federal Tax Funds, Uses It to Fund Abortions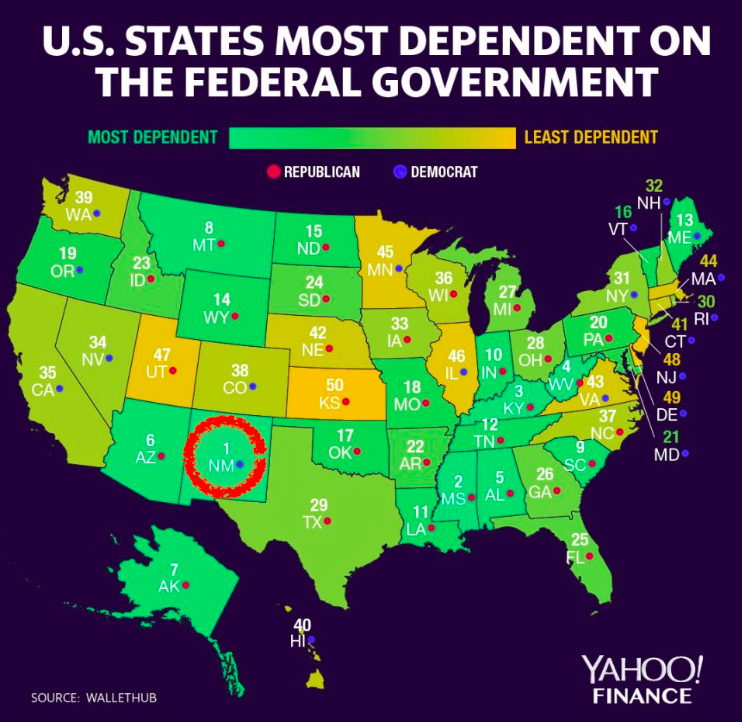 By Bud Shaver
​
​Albuquerque, New Mexico– Did you know that New Mexico is ranked #1 as the country's MOST dependent state on federal funding? What does New Mexico use a majority of this federal funding for?
According to a report from Yahoo Finance,
"Because the federal income tax is progressive," Veuger said, "I think you can also generally say that poor states receive more federal funding through Medicaid, which is a huge part of states' budgets."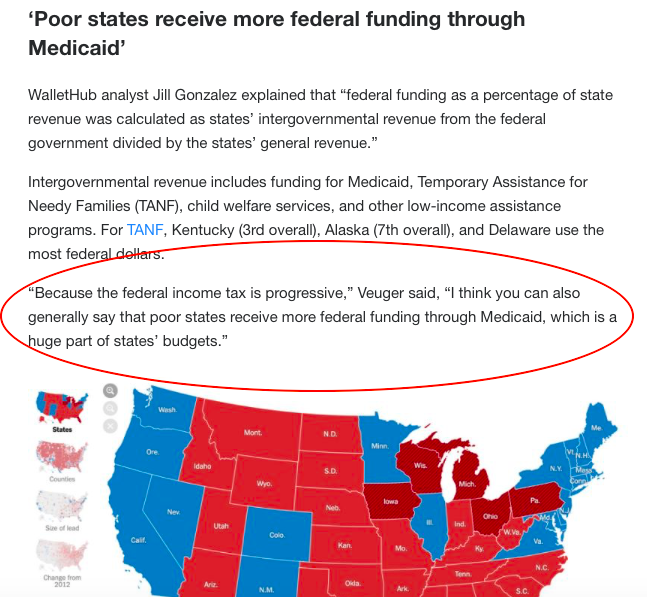 New Mexico is Ranked as One of the Poorest States in the Nation. It Ranked #2 in 2020!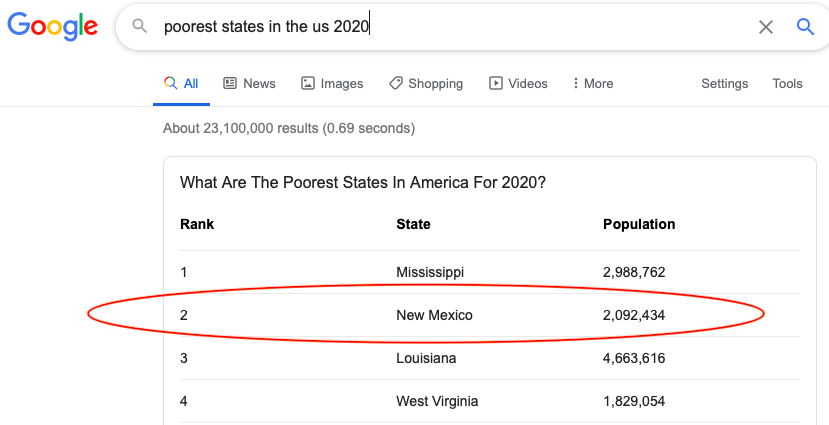 New Mexico is one of 16 states that FULLY funds abortions through Medicaid! So wrap your mind around this, the Hyde Amendment prevents FEDERAL TAX FUNDS from paying for abortions. However, New Mexico, as one of the country's poorest states, qualifies as the MOST dependent state in the nation for Federal funds, and what does New Mexico use that tax money for? They use New Mexico (state) Medicaid to FULLY fund ABORTIONS!
Since it is now New Mexico "state" money, it is no longer considered Federal TAX dollars funding abortions, it's New Mexico Medicaid funding abortions!
Here are 4 reports about Tax Funded abortions through New Mexico Medicaid by Tara Shaver:
So what can you do about your tax dollars fully funding abortions in New Mexico?
Well, you can join us in protest this Friday (and every Friday) at The University of New Mexico's free standing abortion facility! In addition to New Mexico Medicaid funding abortions, New Mexico's public University and Hospital is performing abortions up to 24 weeks gestation (and beyond at the hospital), as well as actively training up the next generation of abortionists!
Join us and Michelle Garcia Holmes, who is running for United States Congress (CD1) for prayer and protest this Friday, May 15th from 10-11AM.
Michelle Garcia Holmes issued the following statement,
"Join Faith to Action Friday at 2301 Yale SE, Gibson & Yale, prayers outside the UNM abortion clinic, they are terminating babies up to 24 weeks. Let's stop this egregious act in New Mexico and let's start standing up for women and babies today!"
Learn more and support Michelle Garcia Holmes (R) for United States Congress at: GarciaHolmes4Congress.com
Her top issue is, "PROTECT THE LIFE OF EVERY CHILD, 100% PRO-LIFE"
Sign up to volunteer here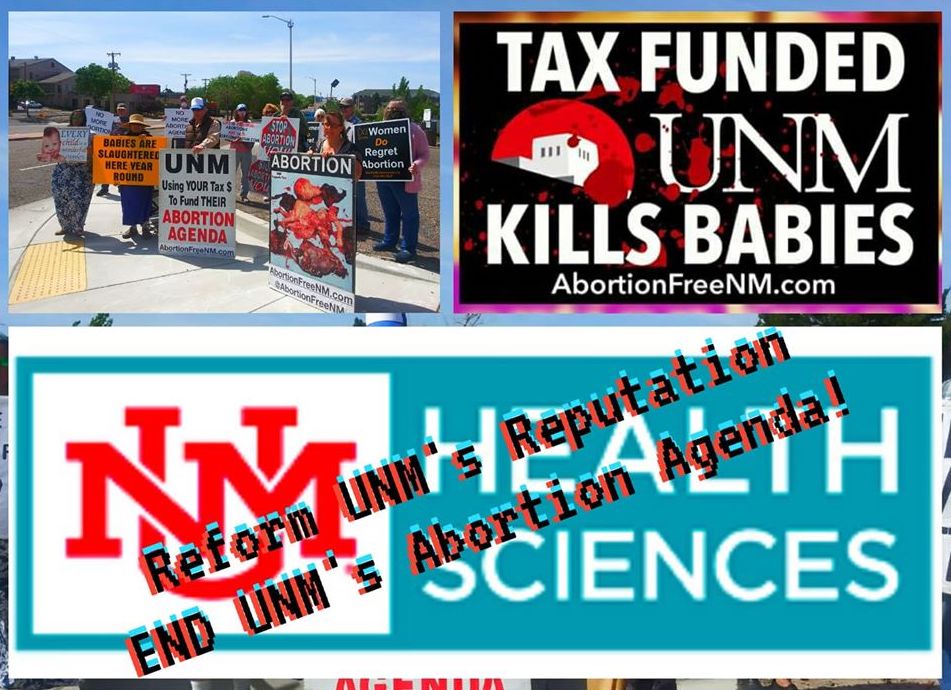 JOIN US AND PUT YOUR FAITH INTO ACTION
THIS FRIDAY FROM 10-11AM
Join us for "Faith to Action Friday" on Friday May 15th from 10-11AM
The UNMCRH free standing abortion clinic is located at 2301 Yale Blvd in Albuquerque, New Mexico.
Parking is available on Renard (off Yale)
​Everyone is welcome to join us for this peaceful presence.​
"It's important for us to remember that even in the midst of a crisis we must maintain our unalienable rights as American citizens. We forfeit these rights if we don't use them. It only takes an hour to make a lasting difference and have an impact for LIFE. Now more than ever, we need to pray collectively, publicly, and strategically. Our presence has the ability to reform The University of New Mexico – UNM so that they get out of the abortion business!" Bud Shaver, Abortion Free New Mexico
Abortion is their dirty little secret that must be exposed.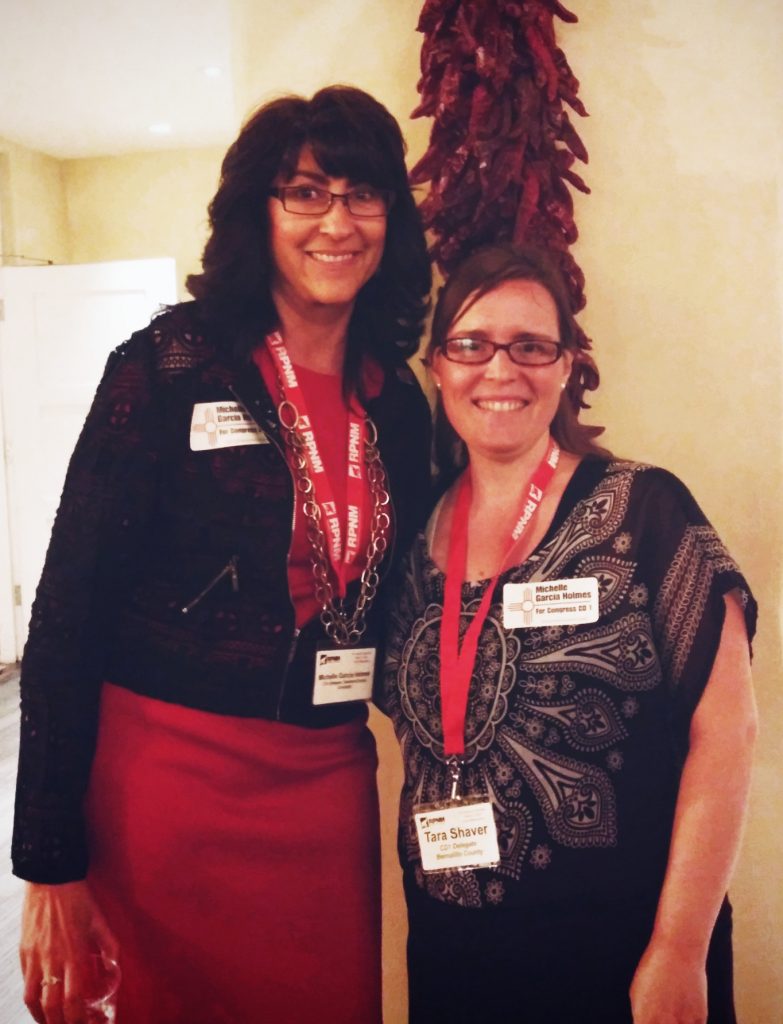 Tara Shaver recently joined a Facebook live interview with Michelle Garcia Holmes who we fully support and who was recently endorsed by New Mexico's leading newspaper, Albuquerque Journal.
The Albuquerque Journal, definitely got this endorsement right!
The Albuquerque Journal has been fair and balanced in reporting on our work over the years. Here are some of their reports that covered our efforts:
Bud​ and Tara Shaver have redefined the American Mission Field as full-time pro life missionaries to New Mexico since 2010 and are considered by the radical left as, "some of the country's most strident activists opposed to abortion!"

With the help of Operation Rescue​ and Fr. Stephen Imbarrato we exposed New Mexico to the world as the "Late-Term Abortion Capital" a designation we coined based on our ground breaking research.
Learn Why New Mexico? Here: In The News
Prayerfully consider supporting our mission to make New Mexico Abortion Free!