Baby Saved And Last Day To Register To Vote For June Primary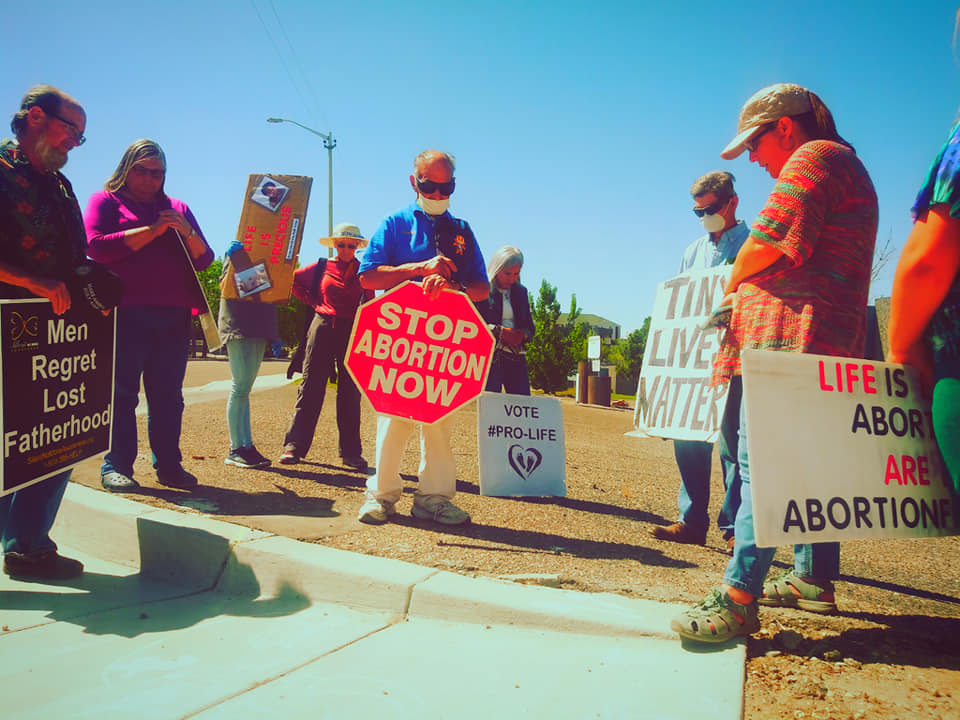 By Bud Shaver
​
​Albuquerque, New Mexico– Last Friday, at The University of New Mexico's free-standing abortion clinic UNMCRH, where Abortion Free New Mexico holds a weekly prayer and protest presence, a young woman chose life for her baby!
The young mom spoke to Tara Shaver, of Abortion Free New Mexico, and confided to her that after her last abortion she vowed to God that she would never have another abortion, but she's pregnant again and struggling with addiction. Sometimes women are looking for sign from God and it just so happens that we were the sign she needed to choose life!
So after talking to Tara and receiving resources along with hope for the future, she turned around and left, still pregnant with her baby!
Tara has since connected with her by phone and will assist her throughout her pregnancy.
Unfortunately, for the babies in their mothers wombs, while Churches and small businesses are deemed "non-essential" and shut down, our governor, Michelle Lujan Grisham has deemed abortion clinics "essential".
So our prayer and protest presence at the abortion facility is equally essential!Tara Shaver, spokeswoman for Abortion Free New Mexico, issued the following statement to local media,
"If Governor Lujan Grisham is going to insist that abortion services are essential in New Mexico, our prayer and protest presence outside of these facilities is equally essential. Every life has value, and if she refuses to protect the lives of the smallest New Mexicans, those in their mothers' wombs, then we have an obligation and the right afforded by the U.S. Constitution to do so. Our right to the freedom of speech and to peaceably assemble shall not be infringed upon." ​
While some may debate what sign is the most effective to hold out at an abortion facility, our prayerful protest presence was enough to save a life. Simply being present can be the best SIGN!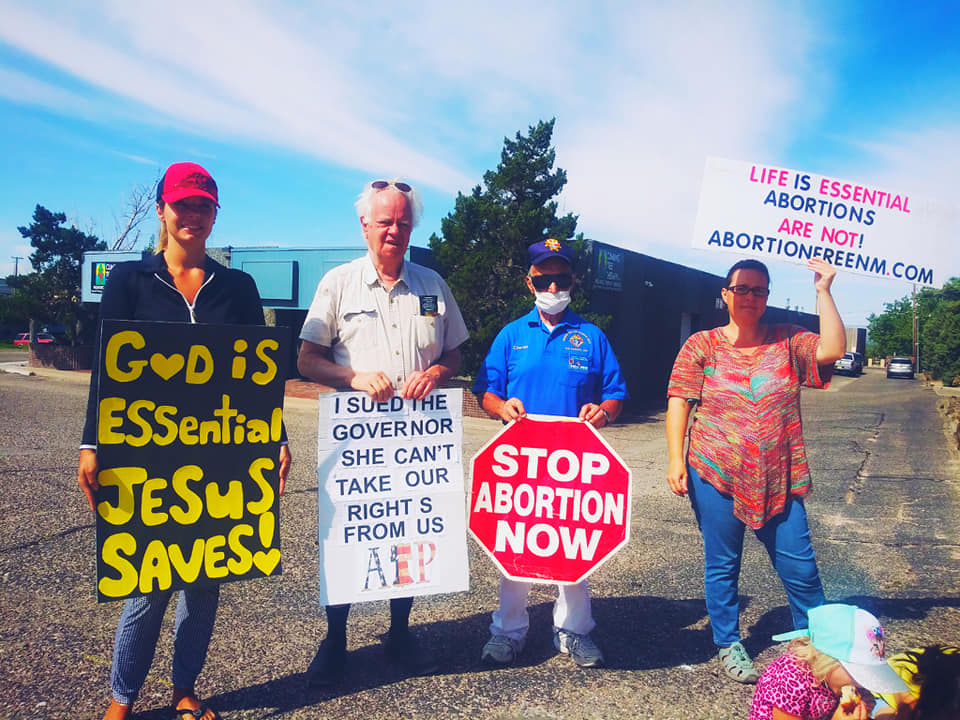 JOIN US AND PUT YOUR FAITH INTO ACTION
THIS FRIDAY FROM 10-11AM
NEW TIME: Join us for "Faith to Action Friday" on Friday May 8th from 10-11AM
The UNMCRH free standing abortion clinic is located at 2301 Yale Blvd in Albuquerque, New Mexico.
Parking is available on Renard (off Yale)
​Everyone is welcome to join us for this peaceful presence.​
"It's important for us to remember that even in the midst of a crisis we must maintain our unalienable rights as American citizens. We forfeit these rights if we don't use them. It only takes an hour to make a lasting difference and have an impact for LIFE. Now more than ever, we need to pray collectively, publicly, and strategically. Our presence has the ability to reform The University of New Mexico – UNM so that they get out of the abortion business!" Bud Shaver, Abortion Free New Mexico
Abortion is their dirty little secret that must be exposed.
Today, May 5th, Is The Last Day To Register to Vote/Change Party Affiliation For The Upcoming June 2, 2020 Primary Election
In New Mexico, you must be registered with a major party (Democrat or Republican) to participate in the primary election. Today, Tuesday May 5, 2020 is the last day to register to vote and participate in this crucial upcoming 2020 election in New Mexico!
Register to Vote or Update Your Voter Registration here
In-Person Early Voting Centers open May 16, 2020
Last Day to Request a Mail-In Absentee Ballot is May 28, 2020
Request a Mail-In Absentee Ballot here
Primary Election Day is June 2, 2020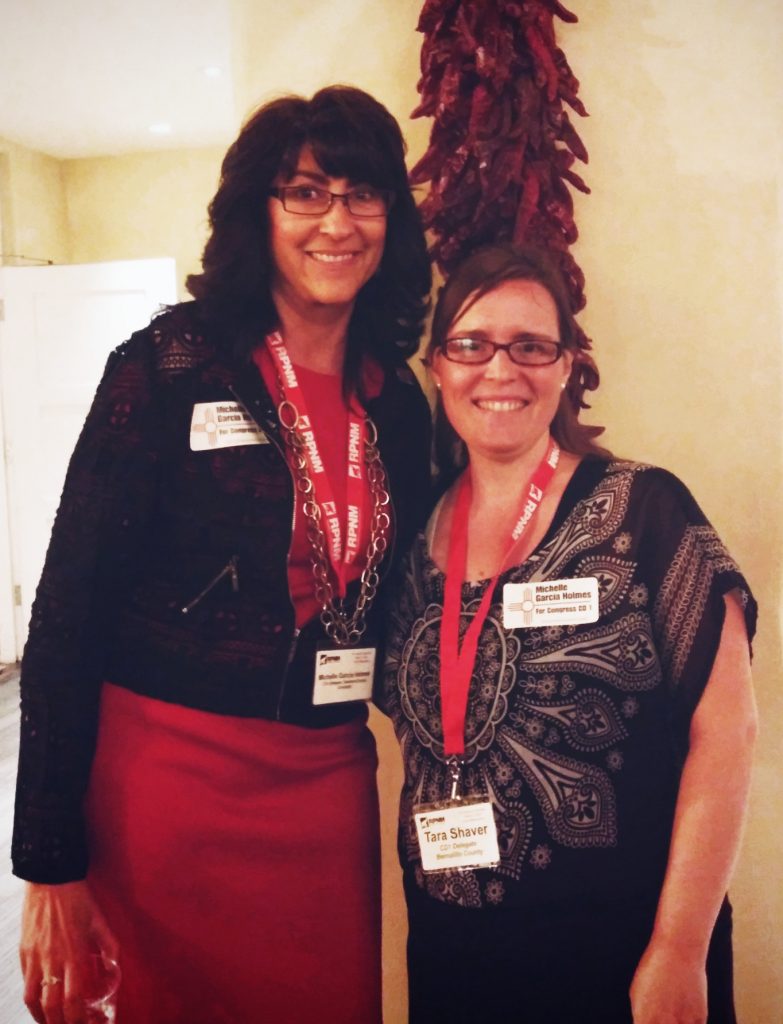 P.S. Tune in here tomorrow, Wednesday, May 6, 2020 at 9AM to Coffee and Common Sense with Michelle and Earl. Their special guest is Tara Shaver of Abortion Free New Mexico! Michelle Garcia Holmes (R) is running for United States Congress in New Mexico Congressional District 1.
Learn more and support Michelle Garcia Holmes (R) for United States Congress at: GarciaHolmes4Congress.com
Her top issue is, "PROTECT THE LIFE OF EVERY CHILD, 100% PRO-LIFE"