Let Your Light Shine Bright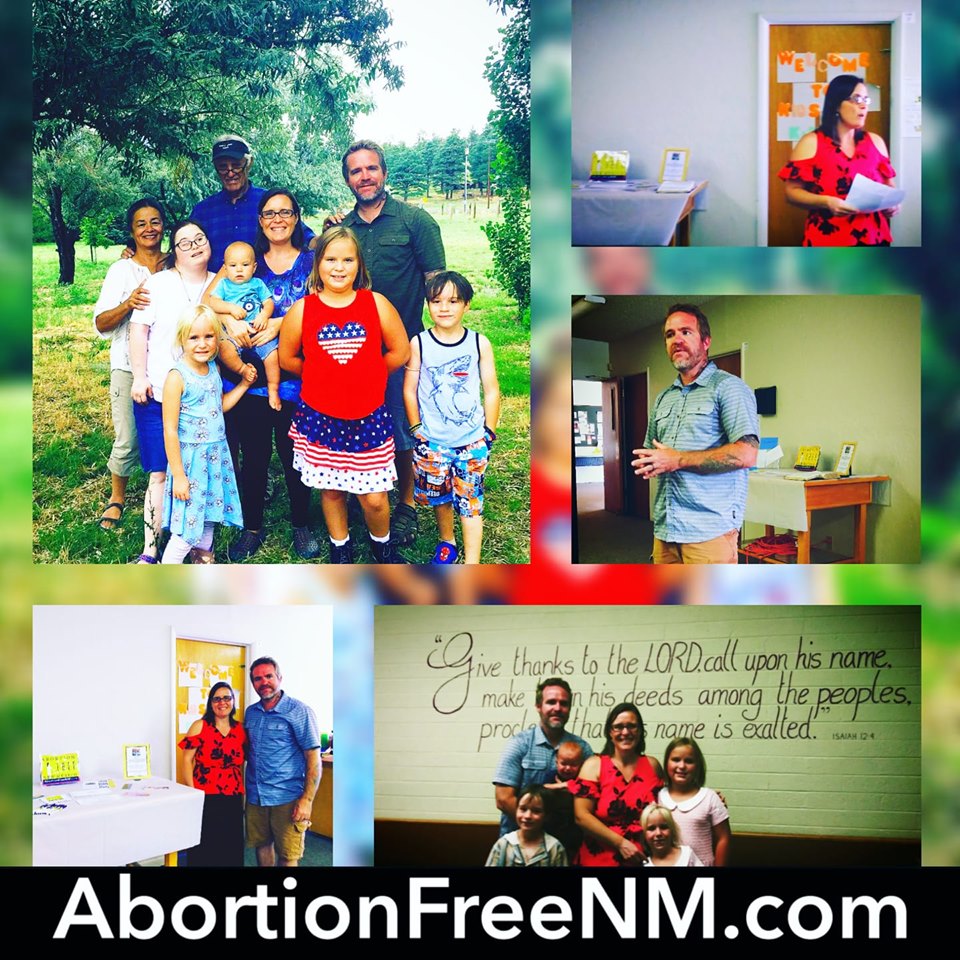 By Bud Shaver
Dear Friends,
This past month we were blessed to return to Flagstaff, Arizona for some pro-life fellowship and a church presentation in the city where our pro-life journey began 12 years ago. Back then we were involved in an apartment ministry outreach when the Lord opened our eyes and heart to the injustice of abortion raging all around us that we were completely oblivious to.
We made a commitment to our Lord not to remain oblivious nor silent any longer, twelve years later and we remain steadfastly engaged in ending America's greatest injustice! Whether it's traveling to Washington D.C. or joining you on the sidewalk for Faith to Action Friday, all of our efforts are working towards the goal of ENDING the killing of innocent pre-born children. Thank you so much for standing with us on our journey! Your prayers and support make our ministry efforts possible and bless our family.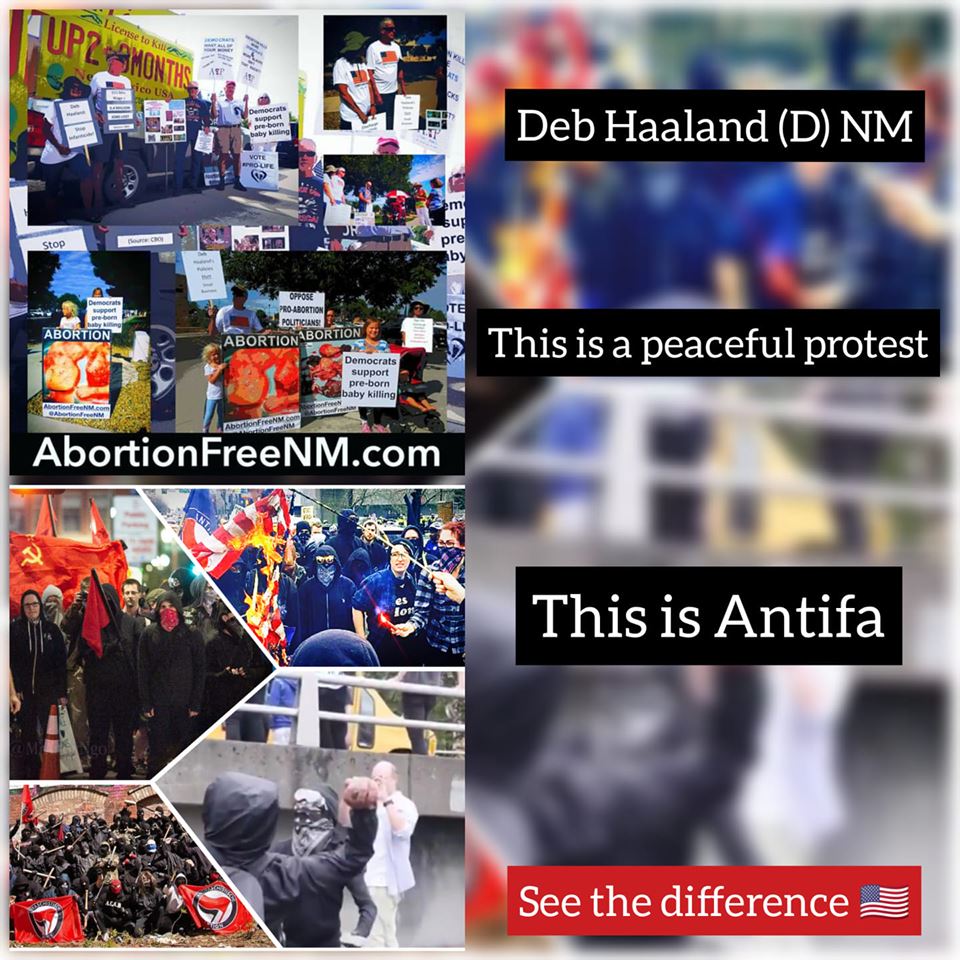 Abortion Free New Mexico and the ABQ Tea Party protested radical pro-abortion congresswoman, Deb Haaland (D) at her re-election campaign kickoff hosted at the Albuquerque Museum (Saturday August 3, 2019).
As a radical leftist, Deb Haaland went onCNN this month to defend Antifa, a group president Trump considers a domestic terrorist organization! Such a disgrace to our state. New Mexico needs leaders that oppose all violence and defends LIFE!
August 24, 2019- South Valley Albuquerque Walk for Life sponsored by Praise and Worship Center & Sonrise Church.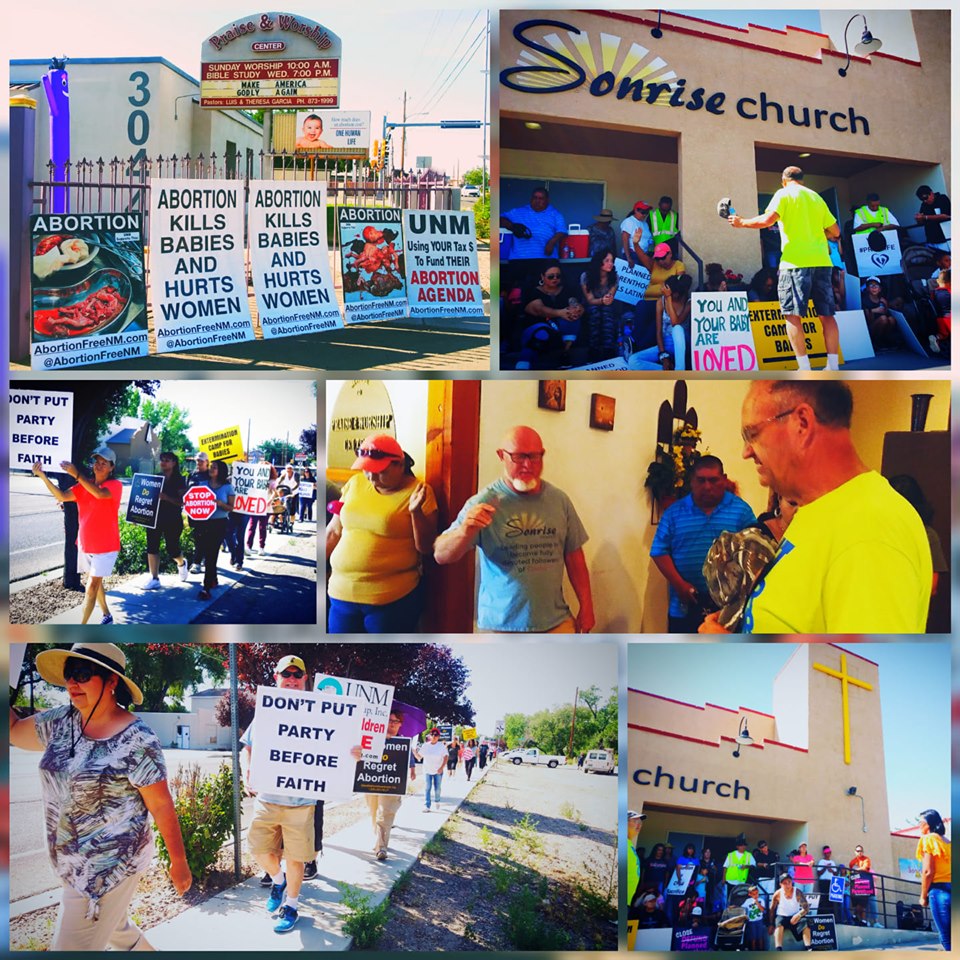 We were blessed to join the South Valley Walk For Life which started in prayer at Praise and Worship Center and ended in prayer at Sonrise Church and was saturated with prayer all along the 1.5 mile route and back! These churches of South Valley Albuquerque are letting their light shine bright and redeeming our city by being a bold witness for Life in the name of Jesus.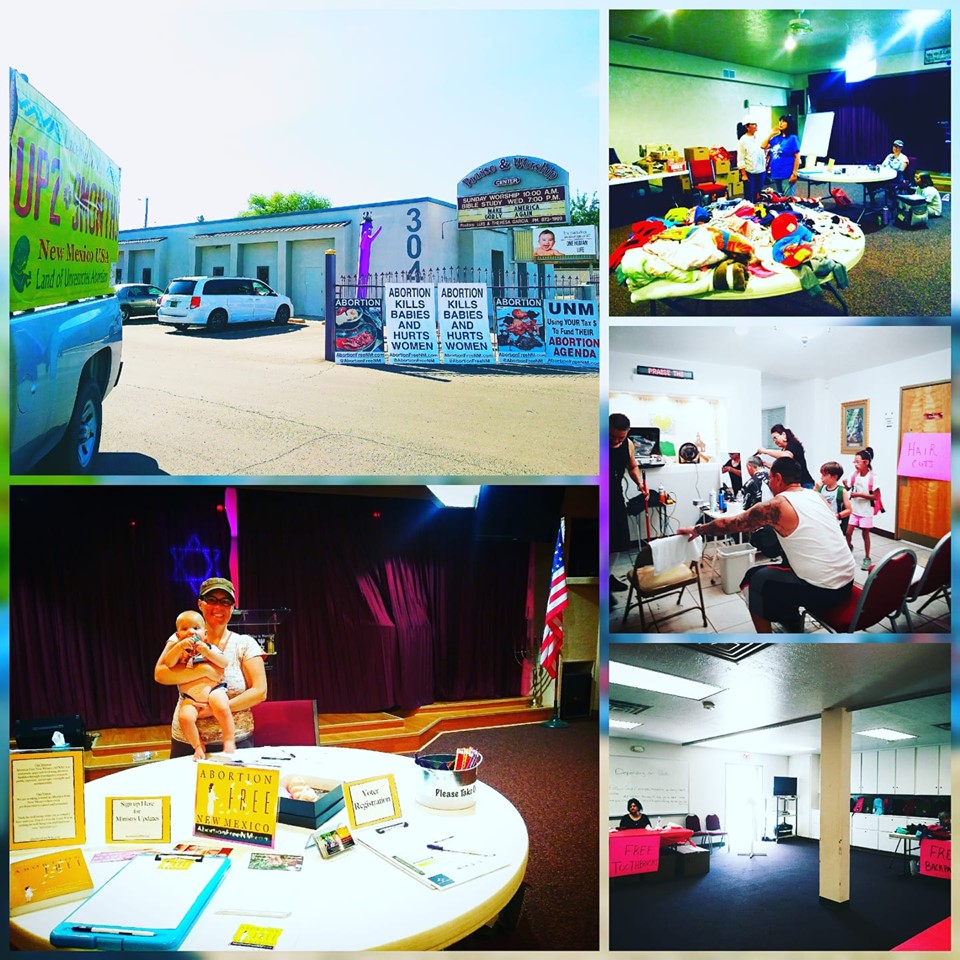 After the South Valley Walk for Life, Praise and Worship Center opened their doors to feed, clothe, and serve the community by giving away free food, school supplies, tooth brush and hygiene care products, free hair cuts, health screenings and Abortion Free New Mexico registered voters for the upcoming 2020 election!
Faith to Action Friday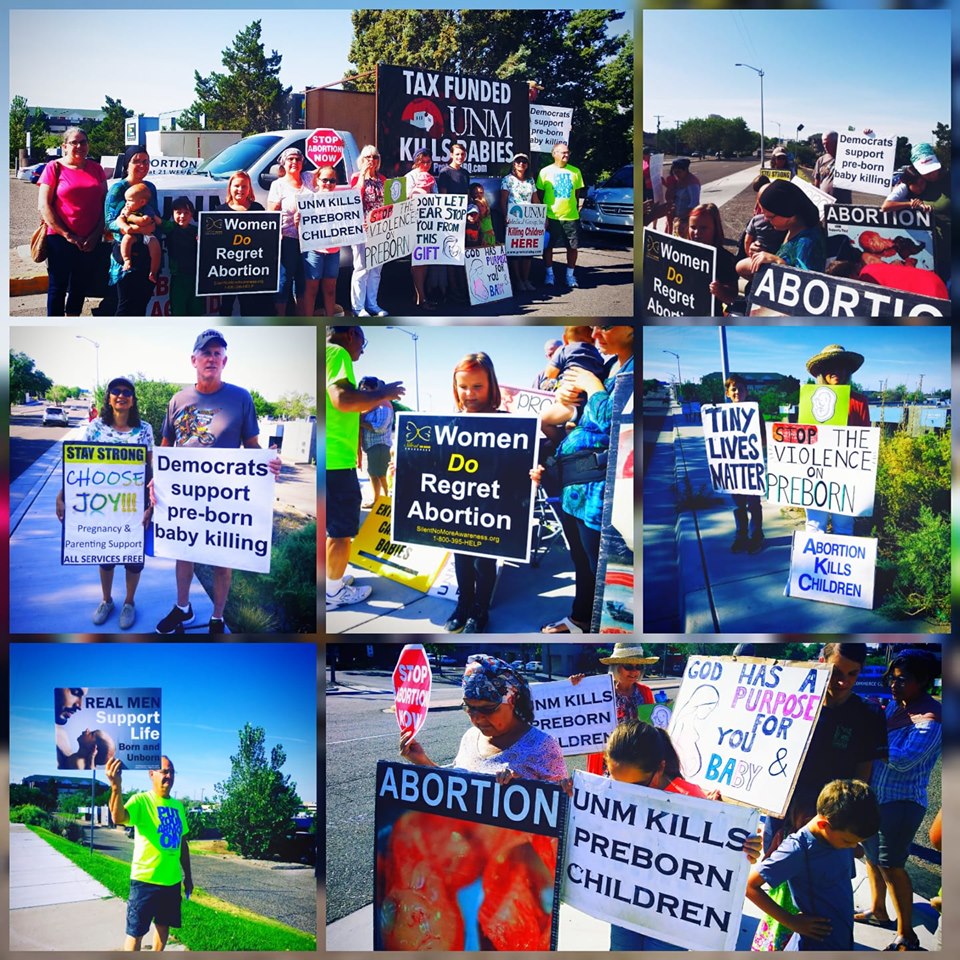 This is what it looks like in Albuquerque, New Mexico to be a city on a hill, a community of believers shining bright, being the light of the world! It's amazing that we had more churches and ministry leaders represented out on the sidewalk this month in front of UNM's freestanding abortion killing center than pro-life organizations!
Churches represented this month by their Pastors and ministry leaders for Faith to Action Friday: Praise and Worship Center, Connection Church, Calvary Chapel East, Olive Tree Messianic Community, Vertical Church, and the Catholic Church. Pro-Life organizations represented: Sidewalk Advocates for Life ABQ and Abortion Free New Mexico.
The University of New Mexico is at the heart of the abortion cartel in our state and uses our tax dollars to fund their radical abortion agenda and through NM medicaid that funds abortion 100%. ​
Now more than ever, we need to pray collectively, publicly, and strategically. Our presence has the ability to reform the University of New Mexico so that they get out of the abortion business! Abortion is their dirty little secret that must be exposed. We are the light of the world, so come on and join us and let your light shine bright for Christ and HIS babies!
Events in September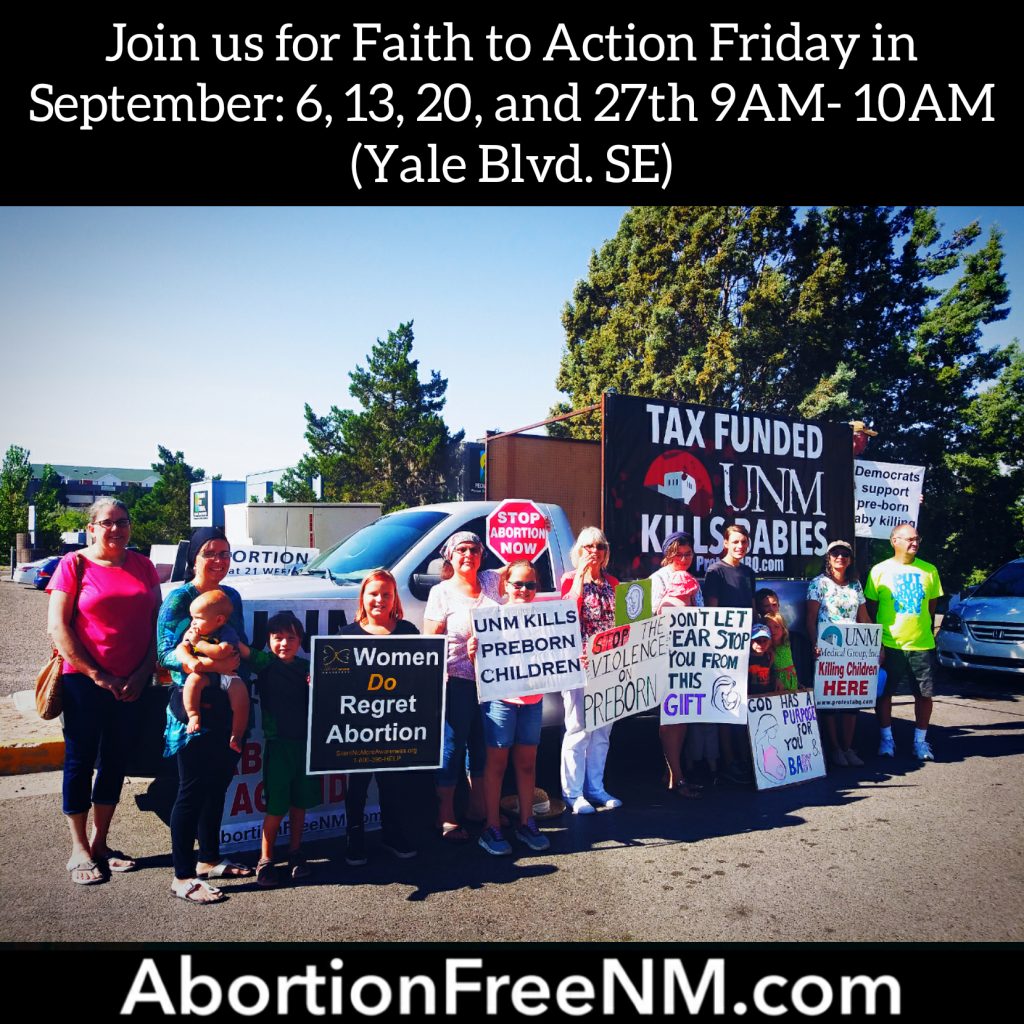 Faith to Action Friday:
-September 6th, 13th, 20th, and 27th,
-9:00-10:00am
-The UNM Center for Reproductive Health abortion center located at 2301 Yale Blvd NE. Albuquerque, NM 87106. (Use street parking on Renard.)
National Day of Remembrance for Aborted Children:
-Saturday, September 14th, 10:00am
-Sandia Memory Garden the Burial Site of two aborted babies: Baby Ryan and Baby Eve.
-9500 San Pedro Drive NE Albuquerque, NM 87113
Major Expose coming soon and we will be traveling to Southern New Mexico this month details to be announced…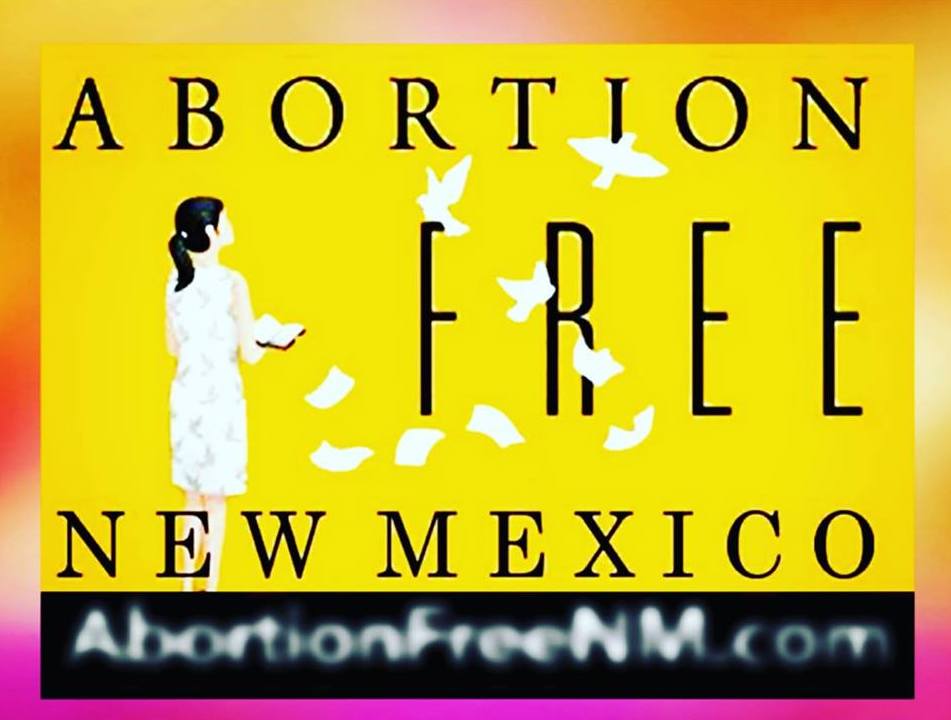 Please pray with us for New Mexico
For: Abortionist Franz Theard's conversion and for him to abandon his abortion businesses. (1 in NM and 1 in TX)
For: Travel mercies and success in our outreach in Santa Teresa, New Mexico.
For: Christians to engage the culture war and for more churches to welcome us in to educate and register voters.
For: Effective collaboration between like minded groups in New Mexico to end abortion, educate and effect future elections.
Please pray for wisdom for us in our marriage, as parents and for our ministry to be fruitful.
Thank you for standing with us for life!
We are a Christian missionary family serving in Albuquerque, NM. Putting our faith into action, for the past 9 years we have exposed Albuquerque as the late term abortion capital of the nation and have worked to bring accountability to an unregulated abortion industry that is killing children in their mothers wombs up to the day of birth.
In order to be the most effective in our pro-life ministry, we do this important work full time while homeschooling our children and raising them to have a biblical worldview. We rely solely on the provision of the Lord and individuals like you to provide for our daily needs.
We are pursuing and working toward an abortion free New Mexico, where every pre-born child is valued and protected.
We would be blessed to have you partner with us in this ministry. Your prayers and support are invaluable.
Ways to partner with us as we work to build an Abortion Free New Mexico