Last Day to Register to Vote & Important Election Information

By Tara Shaver
As November 3rd draws near we want to make sure you have all of the important election information that you need. Today is the last day to register to vote online or update your registration with a voter registration agent. You can do both here.

Today, early voting has begun at one location in Albuquerque (1500 Lomas Blvd. NW, 87104) and tomorrow absentee ballots will begin hitting mailboxes. If you would like to vote absentee you can still request your ballot by clicking here.

Early in person voting will begin on Saturday, October 17th and ends on October 31st. You can find the Bernalillo County voting locations here. Election Day is November 3rd, Bernalillo County locations here.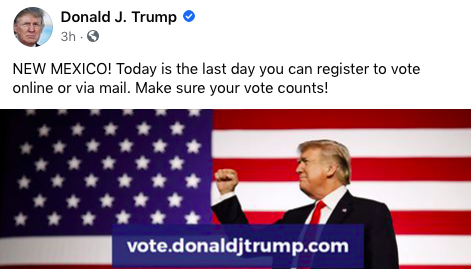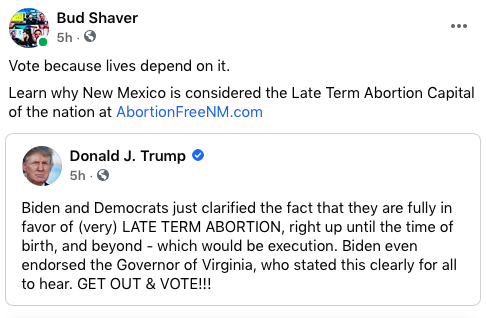 We are doing everything we can to turn New Mexico Red in 2020.
This week our family is going door to door in the final election stretch and putting up yard signs around town for some of our friends who are Respect New Mexico candidates. There is still a need for volunteers who can go door to door for the candidates. Please reach out to your candidates to see how you can help them in these final weeks.
Thank you so much for your prayers and support on our behalf and on behalf of our pro-life candidates.
Tune in for the Michelle Garcia Holmes Debate: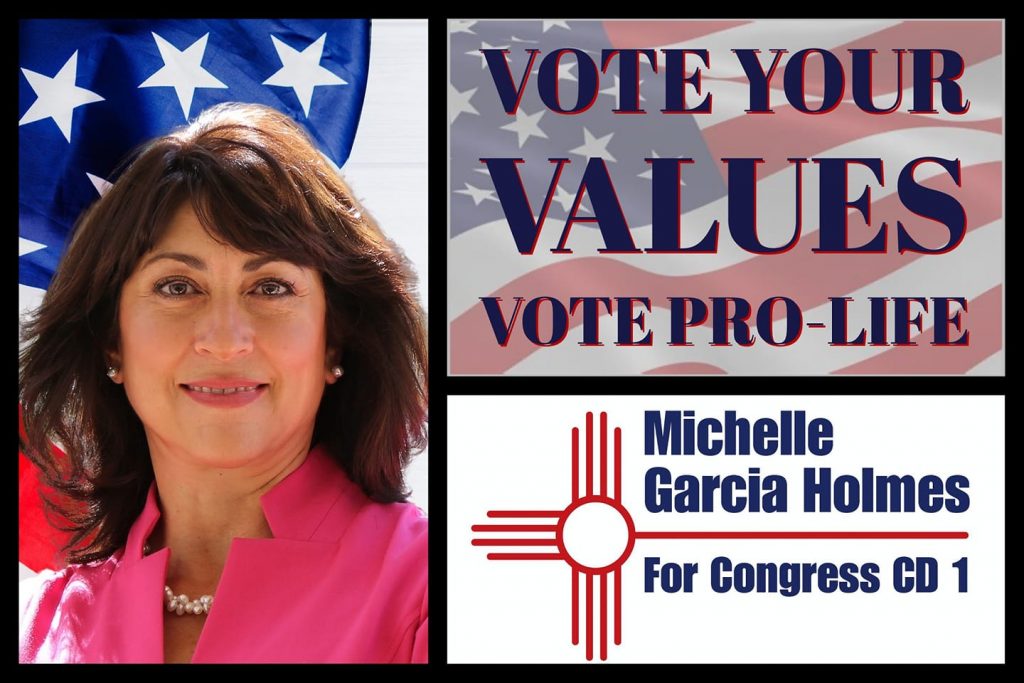 Channel 7 KOAT has teamed up with the Albuquerque Journal to hold a televised/Zoom debate. According to Michelle, "We have asked for a live in-studio debate, that decision is still pending, however, THERE WILL BE A DEBATE!"
AIR DATE: October 11, 2020
TIME: 4:00PM
LOCATION: KOAT Channel 7
You can email/submit questions to: newstips@koat.com
Hope you can tune in to cheer Michelle Garcia Holmes on!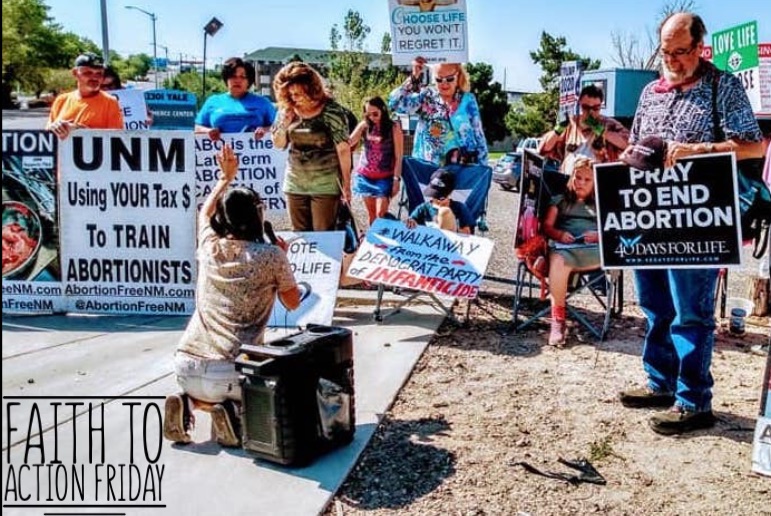 Faith to Action Friday: Join Us In October!
Stand Up For Life in front of the University of New Mexico's free standing abortion facility.
Faith to Action Fridays, 16th, 23rd, and 30th.
Time: 10-11am
Location: 2301 Yale Blvd. SE. in Albuquerque.
Use street parking on Renard.
One hour a week is all it takes to save a baby's life and to light up the darkness in your community.