Happy Thanksgiving From Abortion Free New Mexico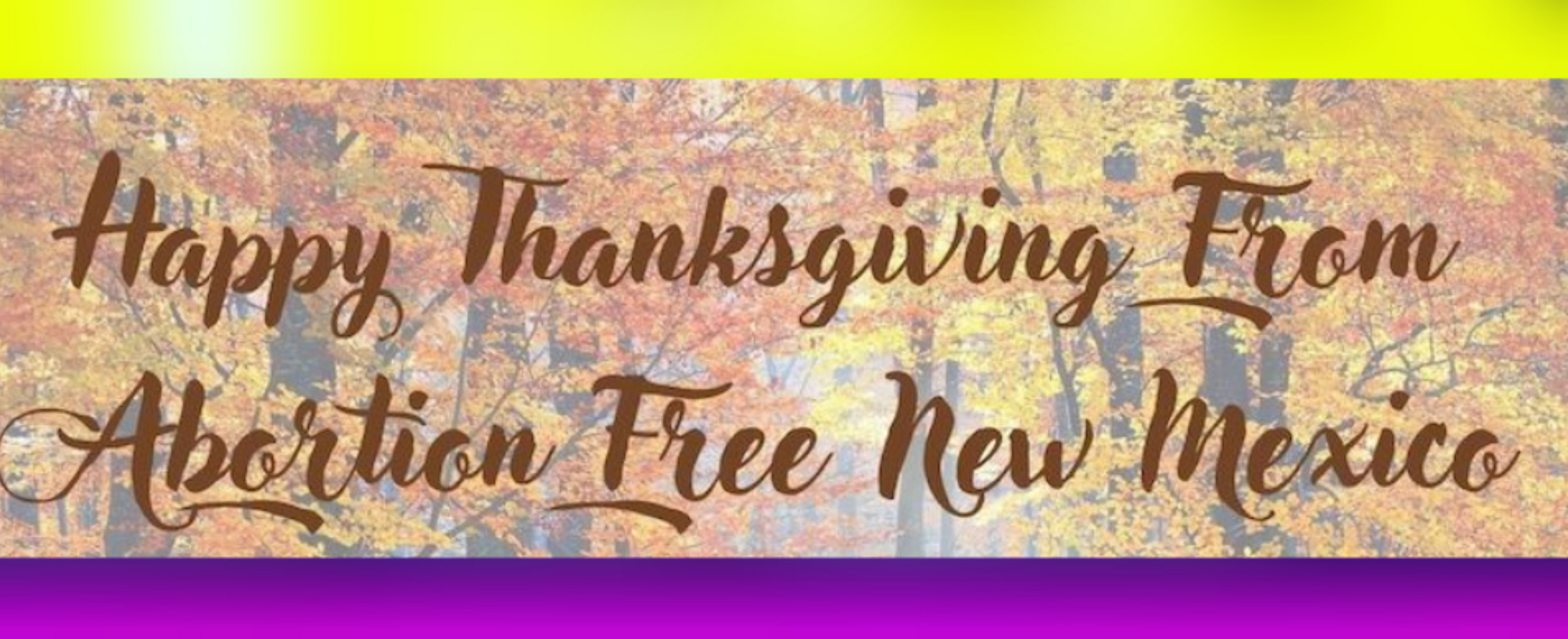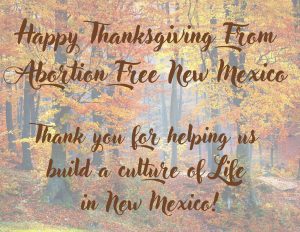 Dear Pro-Life Friend,
May you enjoy this day with your family and friends reflecting on just how blessed we are to have one another. Our family will be joining yours in thanking our heavenly Father for all of His rich blessings and promises. We couldn't do this important life saving work in New Mexico without you. May God bless you this Thanksgiving and always.
Thank you for being a blessing for LIFE in 2021!

Listen below to a special message that can be heard on Off the Cuff ABQ talk radio 96.9FM/700AM today from 3-4pm.
Abortion Free New Mexico is a proud sponsor of Off The Cuff ABQ Talk Radio
Happy Thanksgiving message from Abortion Free New Mexico!