Disenchanting Data Discovered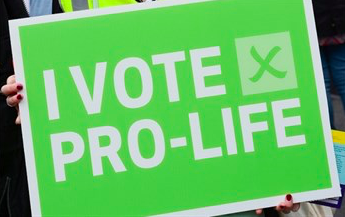 This report was published by One News Now and features Abortion Free New Mexico's, Tara Shaver. Thank you for standing with us for the babies of New Mexico and for making an abortion free New Mexico possible with your partnership.

By Charlie Butts
One pro-lifer does not believe the voters in her state approve of their tax dollars funding abortions — especially considering the staggering rate that it's occurring.
Tara Shaver of Abortion Free New Mexico tells OneNewsNow The Land of Enchantment is among the 16 states that are allowed to use state taxpayer dollars to fully fund abortion.
"Our Supreme Court ruled back in 1999 that essentially women have equal rights as men, and therefore the state should pay for their abortions," Shaver explains. "But we do believe that the taxpayers of New Mexico deserve to know just how much of their hard-earned tax dollars are being used to fund abortions."
So with a public records request, Abortion Free New Mexico has obtained the data from 2017-2019, discovering some alarming information.
"Over the three-year period, almost 6,000 abortions were paid for by taxpayers, and it cost the taxpayers almost $800,000," the pro-lifer relays.
New Mexico is a poor state that ranks number one in child poverty, which means it is a welfare state where many people rely on the government. Shaver submits that the problem that needs to be challenged is child poverty – an issue that killing preborn children does not resolve.
While New Mexico is a left-leaning state, Shaver says the voters tend to be conservative on a lot of issues, and one of them is tax money funding abortions. The current system could only begin to change if those conservative voters show up at the polls in November.
Faith To Action Friday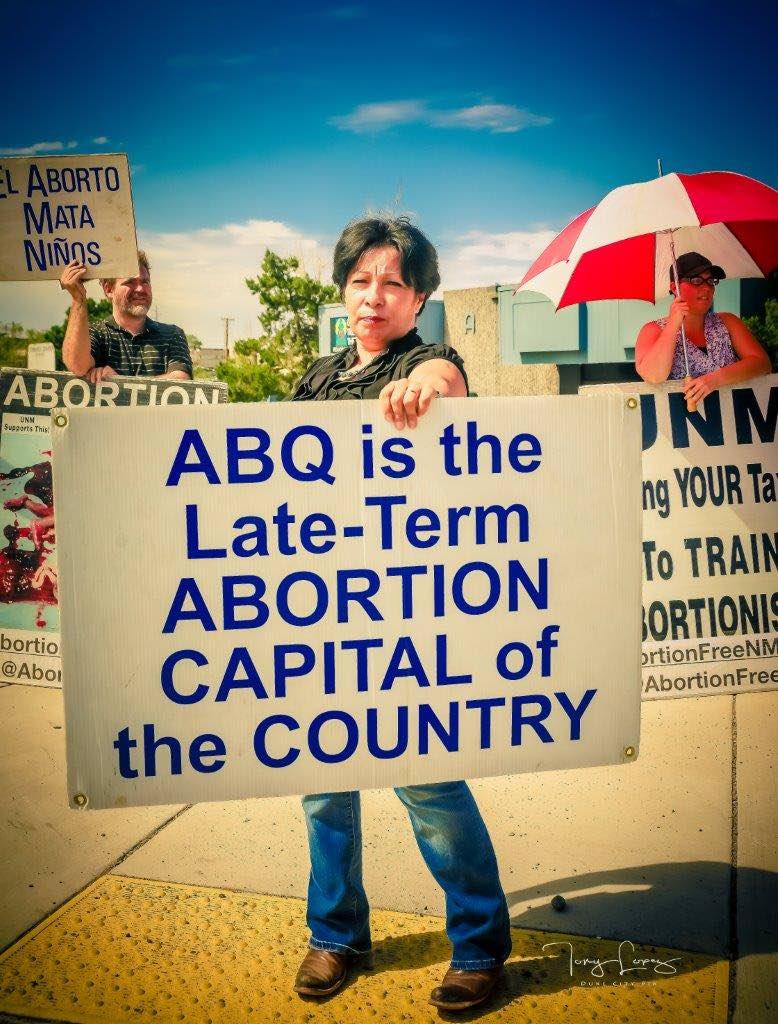 Last Friday, Dinah Vargas for HD10, joined us for Faith to Action Friday and made a video with Tara to educate her social media followers. You can view the video below.

Please join us and Dinah each week as we stand in solidarity with the babies. Your presence makes a difference.

Abortion Free New Mexico conducts a weekly prayer and protest presence at the University of New Mexico's free standing abortion facility. Join us this Friday for Faith to Action Friday and let's stand together for life and strategically step out in faith to transform our community.
Join us for "Faith to Action Friday" on Friday, August 28th from 10-11AM
The UNMCRH free standing abortion clinic is located at 2301 Yale Blvd in Albuquerque, New Mexico.
Parking is available on Renard (off Yale)
​Everyone is welcome to join us for this peaceful presence.​
We were blessed to work with the person hired by the Republican Party of New Mexico to craft the content of the pro-life video featured below. 
Save the pre-born. Save New Mexico. Vote Republican.
Bud​ and Tara Shaver have redefined the American Mission Field as full-time pro life missionaries to New Mexico since 2010 and are considered by the radical left as, "some of the country's most strident activists opposed to abortion!"
With the help of Operation Rescue​ and Fr. Stephen Imbarrato we exposed New Mexico to the world as the "Late-Term Abortion Capital" a designation we coined based on our ground breaking research.