CENSORED: YouTube Terminates Abortion Free New Mexico Channel No Strikes, No Warning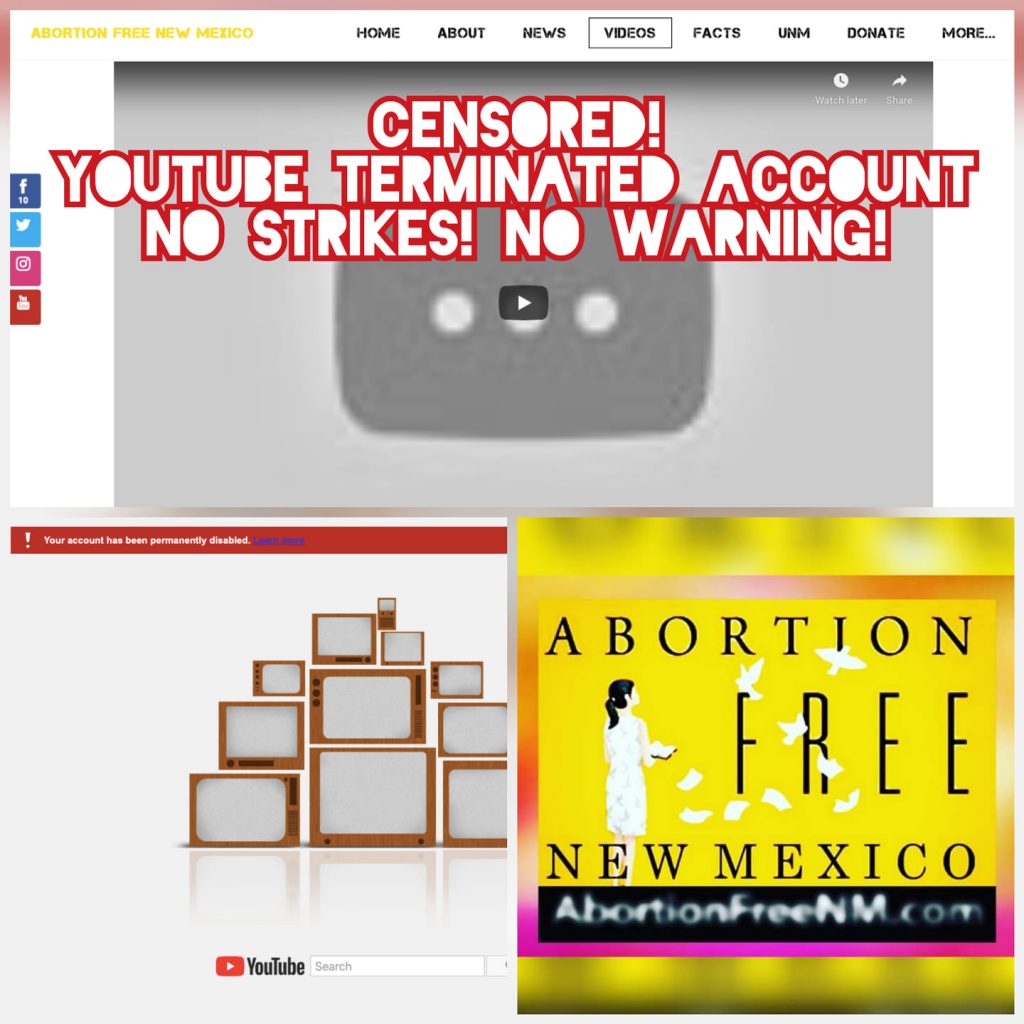 By Bud Shaver
Albuquerque, New Mexico- YouTube terminates Abortion Free New Mexico channel without notice. The channel had ZERO strikes against it for violations of terms of service, and recieved no warning of the deplatforming. The Abortion Free New Mexico YouTube channel had over 40 undercover investigations exposing late-term abortion in New Mexico and across America!
WE REFUSE TO BE SILENCED, WE ARE BACK UP AT VIMEO!
See what YouTube wants censored! We have uploaded our saved investigations at Vimeo. Our undercover investigations are divided into three Showcases:
​In addition to our Showcases, our new Vimeo channel has 3 additional videos:
Red Rose Rescue Update (Footage includes arrest in Washington D.C.)- CLICK HERE TO WATCH: Washington, D.C.- On March 19, 2019 Bud Shaver of Abortion Free New Mexico joined 9 others in our nations capital in what is known as Red Rose Rescues. Two rescue teams, led by Catholic priests, entered two Washington D.C. abortion facilities on Tuesday morning March 19, 2019. UPDATE: ALL CHARGES WERE DROPPED!
Abortion Free New Mexico partnered with Priests for Life to expose Late Term Abortion Across America. This extensive undercover investigation exposed 28 states in America that perform late term abortion after 20 weeks!