Catholic NM State Sen. Michael Padilla, with the Bishops or the Pro-Aborts?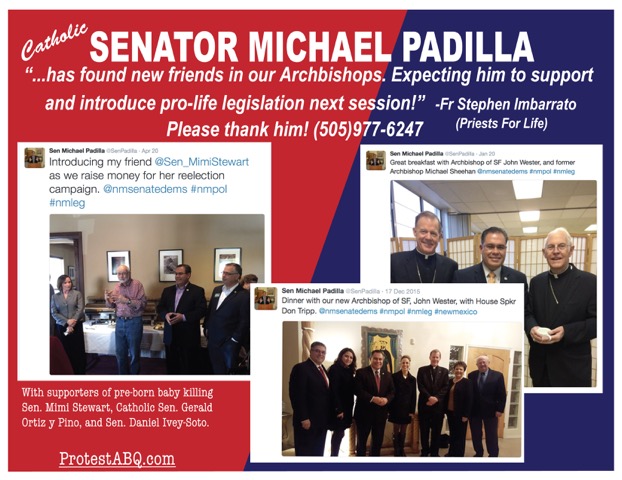 Catholic SENATOR Michael Padilla
"…has found new friends in our Archbishops. Expecting him to support and introduce pro-life legislation next session!" ~ Fr. Stephen Imbarrato: The Protest Priest of Priests for Life
We hope and pray!
Please contact Senator Michael Padilla and ask him where he stands.
Phone: (505) 977-6247
Email: michael.padilla@nmlegis.gov
RELATED: 
Catholic Senator Michael Sanchez Funded By Albuquerque's Abortion Cartel
How Much Money Does it Take For New Mexico GOP Leadership to Turn A Blind Eye?
SILENT SUSANA: Abortion Governor

Albuquerque Mayor, Richard Berry Silently Condones Abortion