Acts of Violence by Abortion Advocates in Albuquerque, NM over the past 4 years!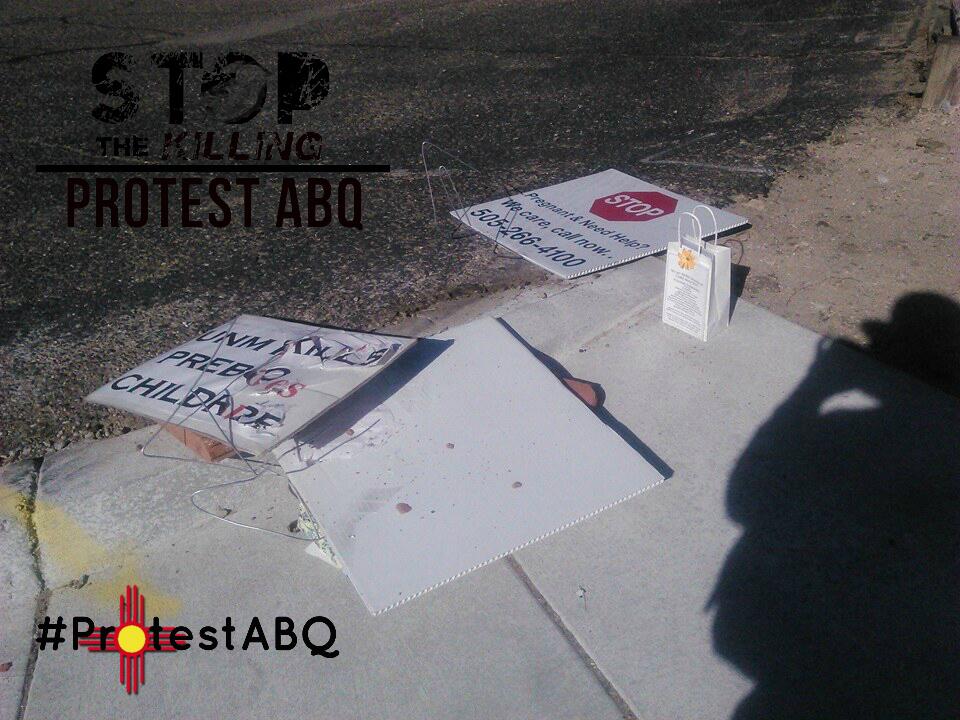 by Bud Shaver
Click on the orange highlighted links to read the full reports below!)
Man Arrested After Threatening To Gun Down Pro-life Activists At Late-Term Abortion Clinic
Pro-abortion Driver Escalates Abuse to Violence, Tries To Run Down Pro-lifer
Abortion Supporter Bloodies Peaceful Pro-Life Activist in Violent Beating …later arrested.
Did late term abortion campaign trigger pipe bomb attack by pro-choicers?
Abortion Activist Uses Vehicle as Weapon Against Pro-Lifers, Jumps Curb to Run Over Them
Pro-Life PEACEFUL and LEGAL efforts in Albuquerque over the past 4 years…and the response by City and State officials!
-We obtained 14 calls placed to 911 which document serious abortion injuries at two local abortion clinics. 11 of them were from Late-Term abortion clinic Southwestern Women's Options!
Response of the City of Albuquerque…"Requests for [additional] 911 records have recently been denied under a new policy change!"
-Medical Board complaints were filed based on the serious abortion related injuries.
Response by the New Mexico Medical Board…The New Mexico Medical Board [seeks] to change Board Regulations on Complaint Procedures!
-Historic effort to end Late-Term abortion in the Late-Term Abortion Capital of the nation, Albuquerque became the first city EVER to attempt to restrict abortion at the city level, through a city referendum
Response by City Officials…After the abortion vote, Albuquerque looks to change initiative process!
Well now here's our RESPONSE…Protest ABQ!
"All of our efforts to end the killing of innocent children in the womb have been…and will continue to be peaceful. Those who support abortion support and condone violence against the most vulnerable and defenseless. It is not surprising that those who advocate such violence lash out violently toward those who are trying to end it. We will continue to peacefully seek justice for our brothers and sisters in the womb and since justice for them continues to be thwarted in our city, now we will PROTEST ABQ." Bud Shaver, Protest ABQ
For more information visit www.protestabq.com