Action Alert: Oppose Radical Dem's Destructive Agenda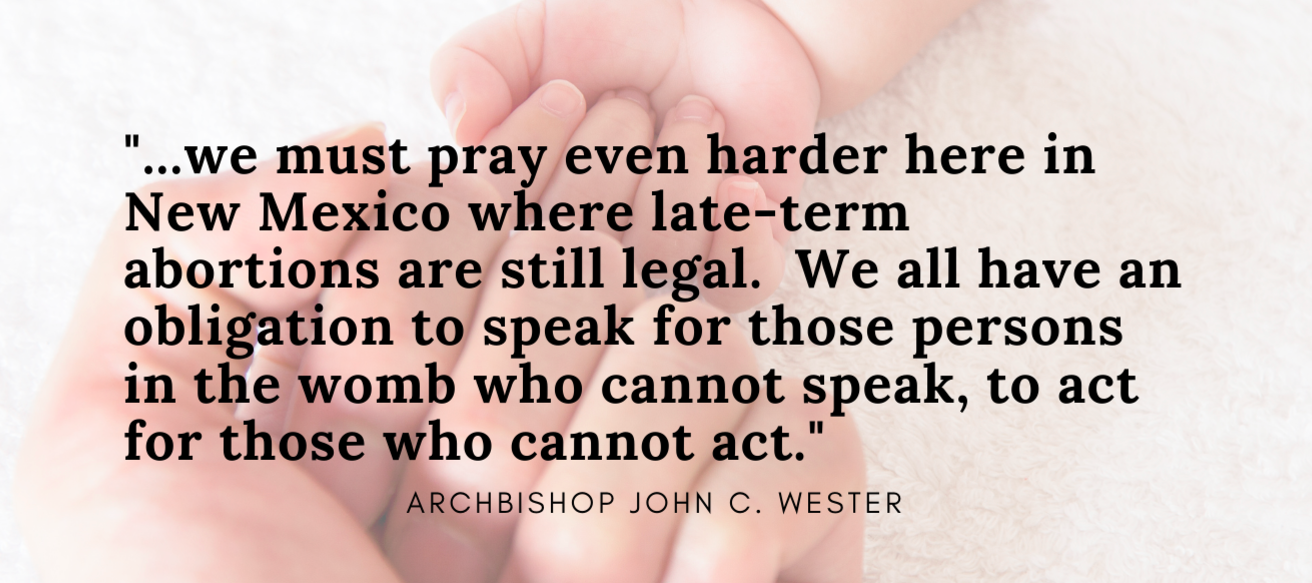 Albuquerque, New Mexico- Not on December 21, but on January 21, 2021 dark winter officially arrived! As New Mexico Governor Michelle Lujan Grisham deployed troops to surround the New Mexico and United States Capital and set up walls and checkpoints throughout Santa Fe with orders to use lethal force against any dissenting citizen, (under the guise of preventing violence that NEVER materialized) the most ruthless, illegitimate and potentially deadly regime in American history has begun.
One of the first executive orders signed by Joe Biden will cripple New Mexico's last remaining industry and the main source of financial revenue in our state, the Oil and Gas Industry. The Republican Party of New Mexico addressed the devastating effect Day 1 of this new radical Democrat administration has already had on New Mexico,
"Biden's executive order to re-enter the Paris climate accord will also have a devastating impact on New Mexico, which relies heavily on its vital oil and gas industry. The accord mandate, transitioning away from fossil fuels, will hurt our state even more than COVID-19. This move would mean crippling job losses and billions in lost revenues for New Mexico."
In addition, by eliminating production and access to our natural resources, the most rural and disadvantaged population in New Mexico will not only suffer financial job losses that provided for their food and housing it will leave many New Mexican's literally suffering in the cold.
"The elimination of jobs by shutting down access to our state's natural resources that the environmentally clean burning coal, natural gas and the fossil fuel industry provides will not lift New Mexicans out of poverty but force them into dependency upon the state government who ultimately does not have their best interests in mind. Total subjection to government handouts appears to be the goal here. Those who reject these conditions, will be forced to flee this state as American refugees to better governed, less dependent states with more opportunities. At the height of our technological advancements by honing in on the potential our natural resources provide (jobs, heat and clean powered energy to every citizen) it is unfortunate that this new radical administration is putting our state and country back into the literal dark ages," stated Bud Shaver of Abortion Free New Mexico
ACTION ALERT: OPPOSE RADICAL DEM'S PRO-DEATH AGENDA
In New Mexico, the legislative session began this week with a super-majority dominated by extremist democrats. What is their top priority? They are reintroducing their radical Pro-Death agenda, beginning on Monday with Senate Bill 10: REPEAL ABORTION BAN! Also on their agenda is an assisted suicide bill titled "End of Life Options" HB 47.
Tara Shaver of Abortion Free New Mexico issued the following statement,
"It is very disturbing to see that when Democrats have control of the New Mexico legislature their main agenda is to push a radical pro-death agenda aimed at taking innocent defenseless life in the womb and targeting the elderly and vulnerable with a premature government sactioned death. At a time when the public has been shut out of our State Capital under the guise of public safety these two bills are the epitome of the challenges that New Mexicans face with a legislature that doesn't listen to or defend the people it is supposed to represent. All people of good conscience should contact their House Representative and Senator to ask them to oppose these life endangering bills."
​​The Pinon Post reports,
"According to two legislators, SB-10 will be heard on Monday in the Senate Health & Public Affairs Committee, and it is critical for Piñon Post readers to reach out to the legislators in the committee and demand they vote "NO" on SB-10…"
Archbishop of New Mexico Speaks Out
At a time when free speech in America and religious freedom is under attack in New Mexico, on Wednesday, January 20th, the Archdiocese of Santa Fe issued a statement encouraging EVERY Catholic throughout New Mexico (including any remaining faithful Catholics in public office) to utilize their first amendment rights to protect innocent life and work to end abortion, not codify it into New Mexico law.
"As we enter into our annual day of prayer to turn hearts away from the horror of abortion, I join my brothers and sisters in Christ in the Archdiocese of Santa Fe in asking the Lord of All Life to hear our fervent prayers on behalf of the unborn children who are fashioned in the very image of God. While all abortions are gravely evil, we must pray even harder here in New Mexico where late term abortions are still legal. We all have an obligation to speak for those persons in the womb who cannot speak, to act for those who cannot act. This year we will be celebrating our annual "Mass for Life" in the Diocese of Gallup. Bishops Wall, Baldacchino and I will concelebrate the Mass and join with the faithful in praying for an end to abortion and the deepening of respect for the sanctity of all life from conception to natural death. I ask our Blessed Mother to intercede for us in this vital and urgent prayer."Archbishop John C. Wester
It is yet to be determined if there are any faithful Catholic Democrats left in power after the Democratic Party of New Mexico run by radical leftists purged former Catholic Democrats who courageously defeated this pro-death legislation in the past.