Abortion Free New Mexico Requests UNM to Release Aborted Babies Remains For Burial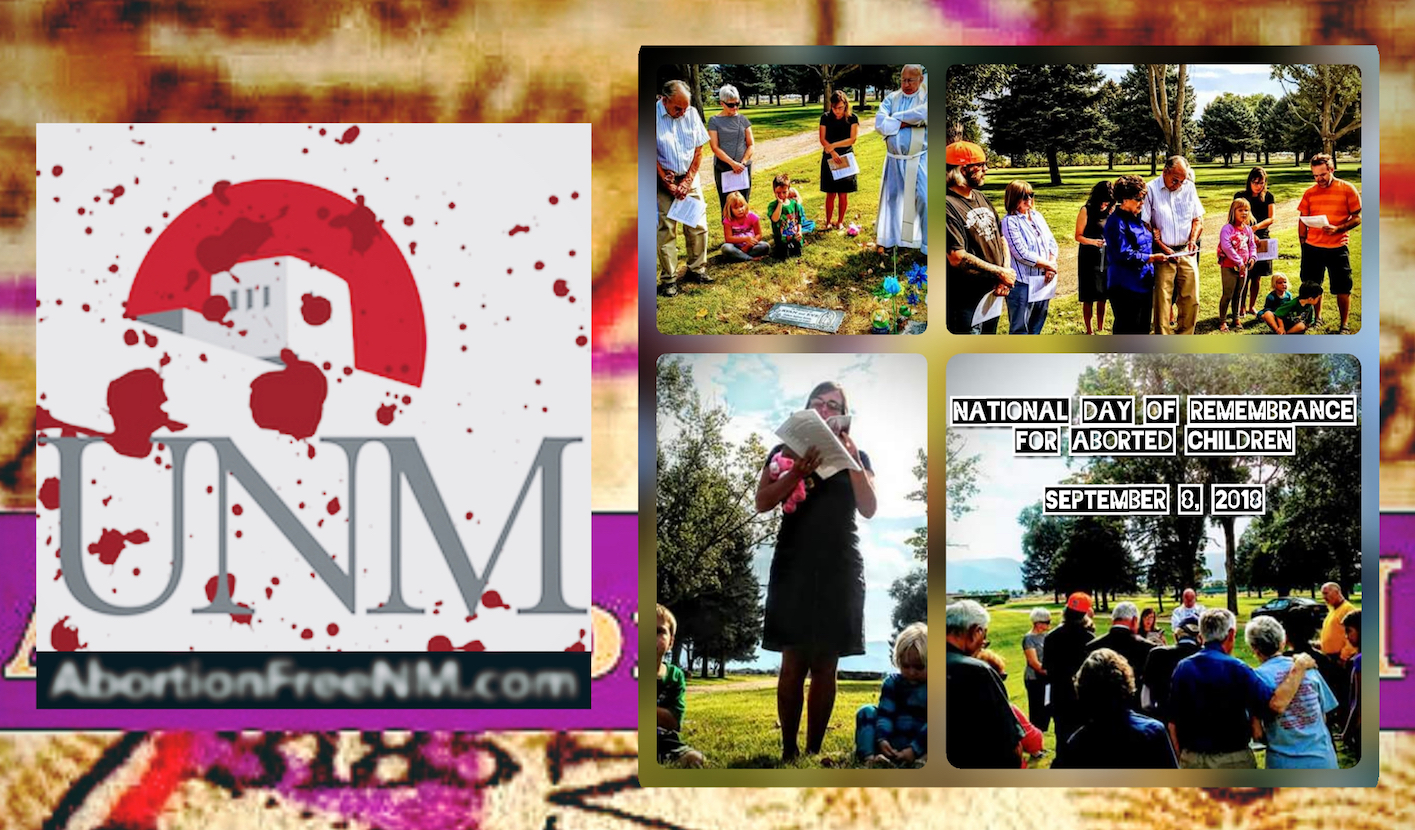 By Bud Shaver
Albuquerque, NM- Abortion Free New Mexico has made a request to Paul Roth, Chancellor of Health Sciences, at the University of New Mexico (UNM) for the 72 aborted baby remains that are mentioned in the Albuquerque Journal's article last week announcing that UNM has halted their fetal tissue research program. According to a memo from Roth, these baby remains are in storage and he has not yet decided whether or not he will destroy them. Abortion Free New Mexico believes that these human remains are worthy of a proper burial.
The aborted baby remains are from the notorious late term abortion facility, Southwestern Women's Options, which has been the sole provider of fetal tissue used by the University of New Mexico for experimental research. The ending of UNM's fetal tissue research program is a first step in bringing UNM to a place where all lives are valued and protected. Abortion Free New Mexico urges UNM officials to make the right decision in putting these babies to rest.
"Abortion Free New Mexico has made arrangements with a local mortuary to receive these babies from UNM so that they may be buried with dignity and respect. It is our hope that we be allowed to honor these babies and finally put them to rest with a memorial service and burial. It is time that New Mexico start taking even the smallest actions that demonstrate the value of every human being," stated Tara Shaver.
"On September 8th people of faith will come together in Albuquerque and all across the nation to participate in the National Day of Remembrance for Aborted Children. This is a solemn time to remember the innocent victims of abortion and to stand in solidarity with them. Albuquerque is the burial place for two aborted children, babies Ryan and Eve, and it is our hope that these 72 aborted baby remains can be laid to rest alongside them. Please pray that UNM officials make the right decision regarding these babies and join us for the service already scheduled to be held in Albuquerque," stated Fr. Stephen Imbarrato, Priests for Life.
Take Action

Join Abortion Free New Mexico, Operation Rescue and those who believe that these babies deserve a proper burial, in respectfully contacting Paul Roth asking him to allow these babies to be transferred to a local cemetery that Abortion Free New Mexico has arranged.
UNM Fetal Remains Request Letter by Bud Shaver on Scribd