2013 The Year of Public Awareness- ABQ Year In Review Highlight #4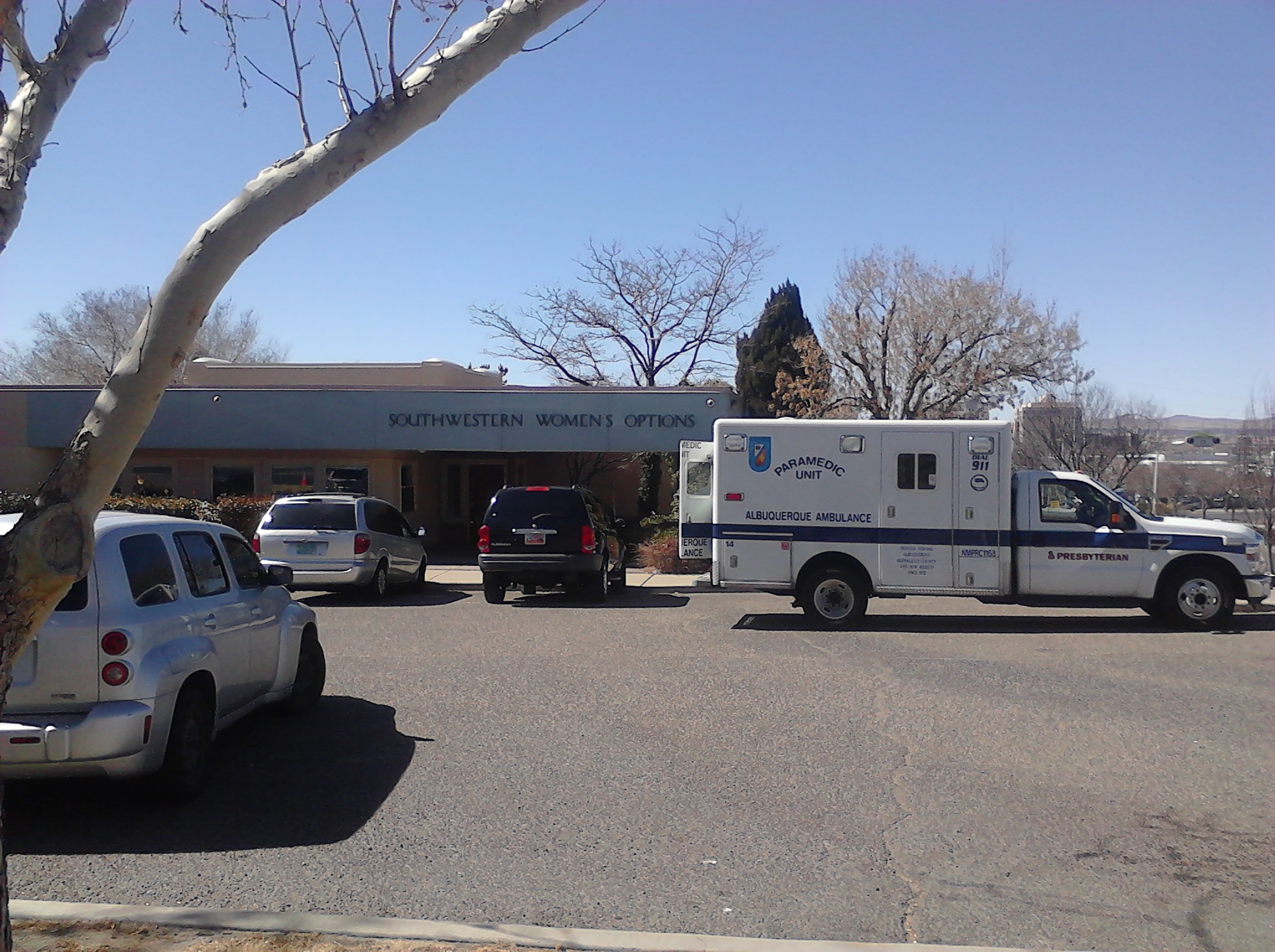 "Exposed the fact that abortions are being done through all NINE months of pregnancy in ABQ, the reality that women who get abortions are putting their lives at risk…and oh yeah, put an abortionist under scrutiny by the New Mexico Medical Board for a botched 35 week abortion!"
2013 kicked off with the culmination of several years of hard work,  investigations, and countless hours of research which produced a New Mexico Medical Board investigation into late-term abortionist Shelley Sella. In 2012, complaints were filed with the NM Medical Board (NMMB) regarding 11 abortion injuries at Southwestern Women's Options, Albuquerque's late term abortion clinic. The Board's initial response was to resist any investigation. Out of the 11 New Mexico complaints, only one was investigated, that of a 35-week abortion which resulted in a ruptured uterus.
The botched abortion took place on May 12, 2011. Tara obtained a copy of the 911 call placed that day, which revealed incriminating details of the medical emergency. Tara worked with Operation Rescue to file a series of complaints that resulted in the Board's action.
Here is an interview with Tara by local news channel KOB 4 regarding the NMMB investigation of Shelley Sella:
Shelley Sella faced an investigation by the NMMB for gross negligence and for violating the standard of care during a 35 week botched abortion that resulted in the woman's uterus rupturing. On February 7, 2013 the NMMB issued their ruling and Shelley Sella got away scot-free due to the fact that when it comes to performing abortions…there isn't a standard of care for abortionists to adhere to. Therefore, Sella could not be held accountable for violating a standard of care that doesn't exist. Ironically, on the same day that the NMMB exonerated Shelley Sella, sidewalk counselors witnessed an ambulance transport another women to the ER after yet another botched abortion at the hands of late-term abortionists at Southwestern Women's Options (SWO). On March 1, 2013 we were able to document yet another botched abortion at SWO bringing the total of 14 abortion related injuries since 2008!
While we are disappointed with the outcome of the NMMB investigation, this case has raised tremendous public awareness about the reality that abortions are taking place here in New Mexico through all nine months of pregnancy and that every-time a woman seeks out the service of an abortionist to kill her baby, she is placing her very life in danger due the the grave risks that the abortion procedure itself poses.
This investigation garnered both local and national news coverage, here is one such article that was featured on the front page of the ABQ Journal:  Late-Term Abortion Debate Turns to ABQ
Here are two great reports by Operation Rescue:
New Docs Reveal Horrific Details of Botched 35-Week Abortion, Gross Negligence in NM Disciplinary Case
New Mexico Disciplinary Hearing Spotlights Dangerous Full Term Abortions
Tara and I would like to thank Operation Rescue for their tireless efforts to help us in our research, investigations and for their encouragement along the way. We are very blessed to have them working with us to stop abortions in New Mexico.
Here are a few more investigations that Tara conducted with the help of Operation Rescue in 2013:
Gosnell-Like Abortion Practices are Business as Usual in New Mexico
New Albuquerque Investigation Reveals Tax-Funded Medicaid Pays For Hundreds of Late-term Abortions
Planned Parenthood Profits From and Covers Up Sexual Exploitation of Minors!
New Investigation Shows that the Heart of Abortion Clinics Is Not "Healthcare"