Video Part 2: Inside NM Reproductive Health Clinics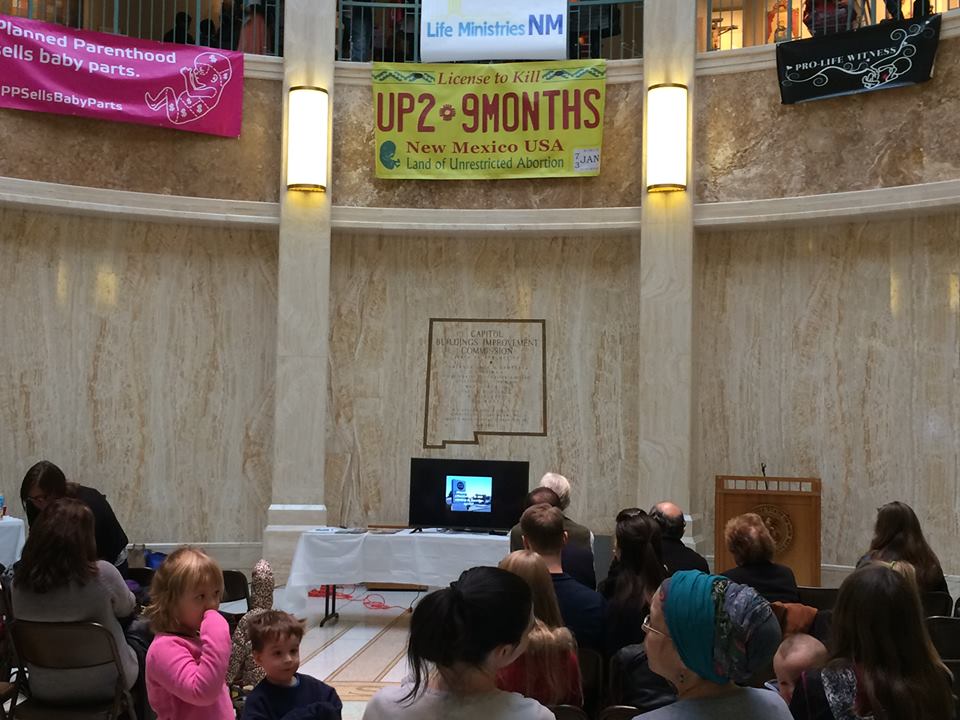 By Tara Shaver
Life Ministries NM introduces 5 years of investigative research into New Mexico Reproductive Health Clinics. Part 2
Part 2 of 3 of this video series that was presented to New Mexico legislators by Fr. Stephen Imbarrato on January 26, 2016 gives a glimpse into the dangers posed to young women obtaining abortions in New Mexico. It is commonplace in New Mexico to talk with minors who come to Albuquerque for abortions because their state requires either parental notification or consent. In fact, as you will hear New Mexico Reproductive Health Clinics pose a serious danger to ALL of the unsuspecting women who walk through their doors.
New Mexico is currently one of 17 states that has medicaid funded abortions using state tax dollars. Part 2 delves into tax funding of abortions in New Mexico and the shocking revelation of how much Late-Term abortions cost the taxpayers…$8,000-$16,000 the price for a baby's life!
This segment wraps up with a brief look into the reality that the University of New Mexico, a publicly funded institution, is deeply entrenched in the abortion industry and their Center for Reproductive Health equally poses a danger to the general public. You will hear a horrifying recording of a woman who at one point during her abortion stopped breathing and is unresponsive, and in the next minute is moaning and seemingly fighting for her life. Did this woman whose skin tone was gray during the 911 call die?
This 3 part series pulls back the curtain and allows you to hear these workers in their own words without us interjecting our opinions. The videos speak for themselves. You can decide for yourself about the legitimacy of New Mexico's Reproductive Health Clinics.
Life Ministries NM lead by Fr. Stephen Imbarrato with Protest Child Killing debuted this presentation at the State Capital in Santa Fe, New Mexico to legislators with the hope that principled politicians will sponsor and pass uncompromised legislation.
Click here to contact your representative. Call them and also be sure to email them a link to this video for them to see and hear the truth about New Mexico's Reproductive Health Clinics for themselves. 
Watch Part 1 of 3- Inside NM Reproductive Health Clinics:
(Life Ministries NM would like to thank: Operation Rescue, Live Action and Pro-Life Witness)
For more documented abuses and investigations of New Mexico Reproductive Health Clinics visit our Reports