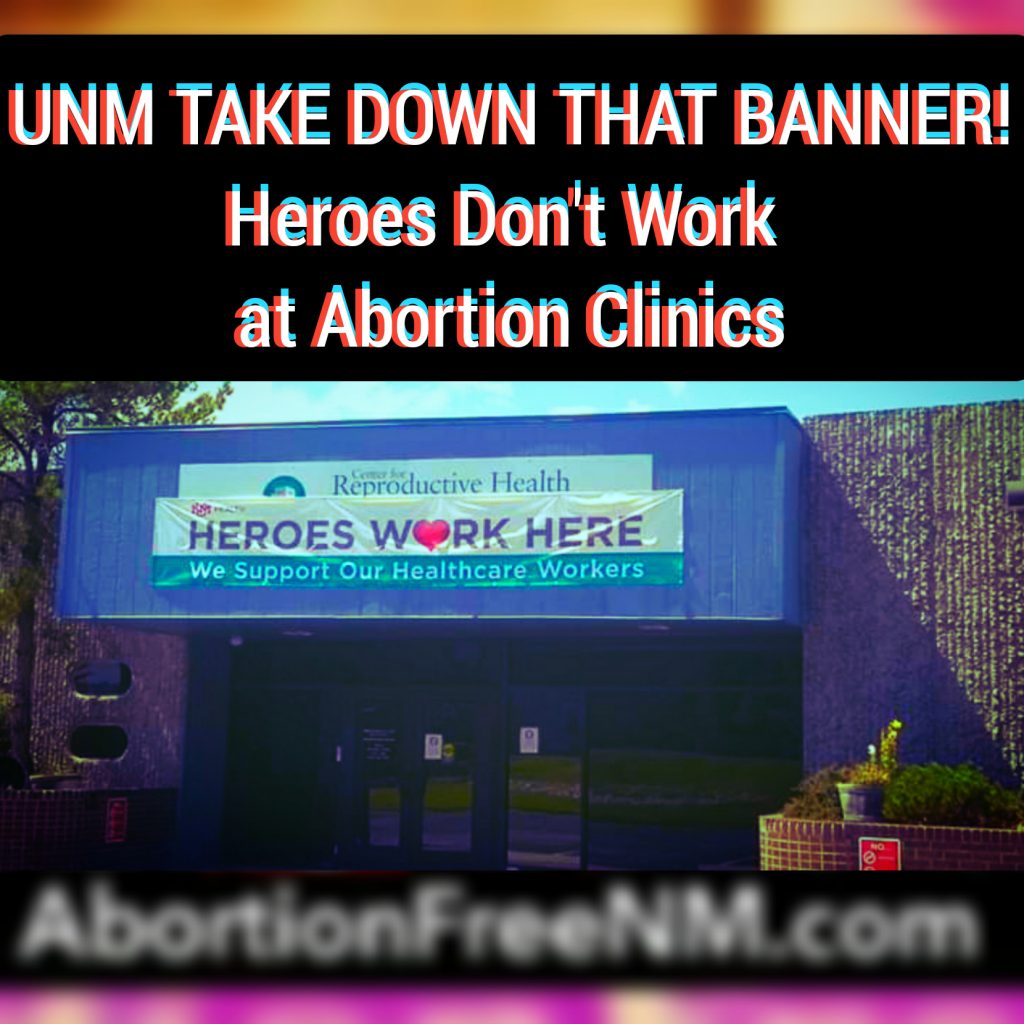 Sign The Petition!
Dear President Garnett S. Stokes,

As a concerned citizen I find it very offensive that the University of New Mexico's abortion facility, the Center for Reproductive Health, has a banner attached to its building with the message "Heroes Work Here."

This facility is located at 2301 Yale SE in Albuquerque, New Mexico. The UNM Center for Reproductive Health performs late term abortions through 6 months gestation!

Heroes don't work at abortion clinics.

There are so many heroes in our community who are fighting to save lives amidst this pandemic. The work our doctors, nurses and healthcare professionals have been doing, has been challenging, high-risk and a huge personal sacrifice. Many are working long hours and have been separated from their families for extended periods of time.

For an abortion facility, whose main purpose is to take life, to blatantly compare itself to hospital medical staff caring for COVID-19 patients is shocking and insulting. We do have medical heroes, saving lives every day while risking their own safety and well-being, however, they are not working at this abortion clinic. I have the highest respect for our medical community and the work they have done to protect all New Mexicans during these difficult times.

The Garcia Holmes campaign for United States Congress is calling upon you, the University of New Mexico President, Garnett Stokes to immediately take action and have the management of this clinic take down that banner.

I join in by signing the above letter to ask that it be removed immediately.