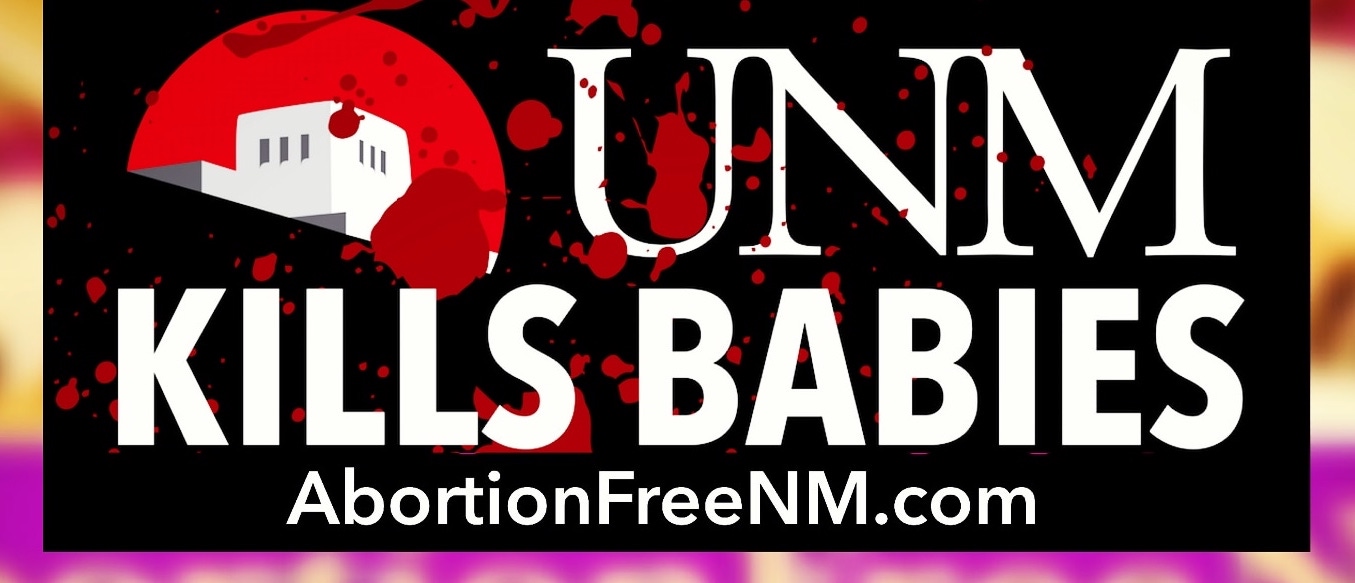 By Bud Shaver
Albuquerque, New Mexico- Abortion Free New Mexico is a proud sponsor of Off The Cuff ABQ Talk Radio hosted by Dinah Vargas, former candidate for New Mexico House District 10 and Stella Padilla. Last month we ran a radio spot exposing the fact that New Mexico is a global destination for late term abortions. This month we are exposing the radical abortion agenda at the University of New Mexico!
(Listen to it 
here
or click below)
UNM EXPOSED! This radio spot is running all this month on Off The Cuff ABQ at 96.9 FM/ 700 AM (Mon.-Fri. 3-4pm)
DID YOU KNOW? The University of New Mexico (UNM) "celebrates" abortion and is actively training up the next generation of abortionists! Is this really how you want your tax dollars spent?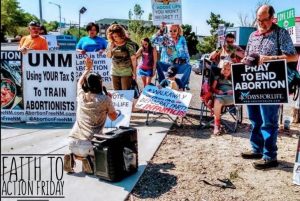 FAITH TO ACTION FRIDAY (the first Friday of the month!) 
Join us  for the next "Faith to Action Friday" on June 4th for one hour from (10AM-11AM)
The UNMCRH free standing abortion clinic is located at 2301 Yale Blvd in Albuquerque, New Mexico.
Parking is available on Renard (off Yale) ​
Everyone is welcome to join us for this peaceful presence.​
Abortion is their dirty little secret that must be exposed.
If you can't join us, please keep our efforts in your prayers that hearts will be touched and eyes will be open to the truth about abortion in New Mexico.
"It's important for us to remember that even in the midst of a crisis we must maintain our unalienable rights as American citizens. We forfeit these rights if we don't use them. It only takes an hour to make a lasting difference and have an impact for LIFE. Now more than ever, we need to pray collectively, publicly, and strategically. Our presence has the ability to reform The University of New Mexico – UNM so that they get out of the abortion business!" Bud Shaver, Abortion Free New Mexico
Faith To Action Friday: Closing prayer by Bud Shaver of Abortion Free New Mexico
Abortion Free New Mexico conducts a prayer and protest presence at the University of New Mexico's free standing abortion facility where tax funded UNM performs late-term abortions all the way up to 6 months in the womb. Join Us! Stand Up For Life!