Survivors ABQ Pro-Life Conference: Q & A with Bud and Tara hosted by Jeff White Founder/Director of Survivors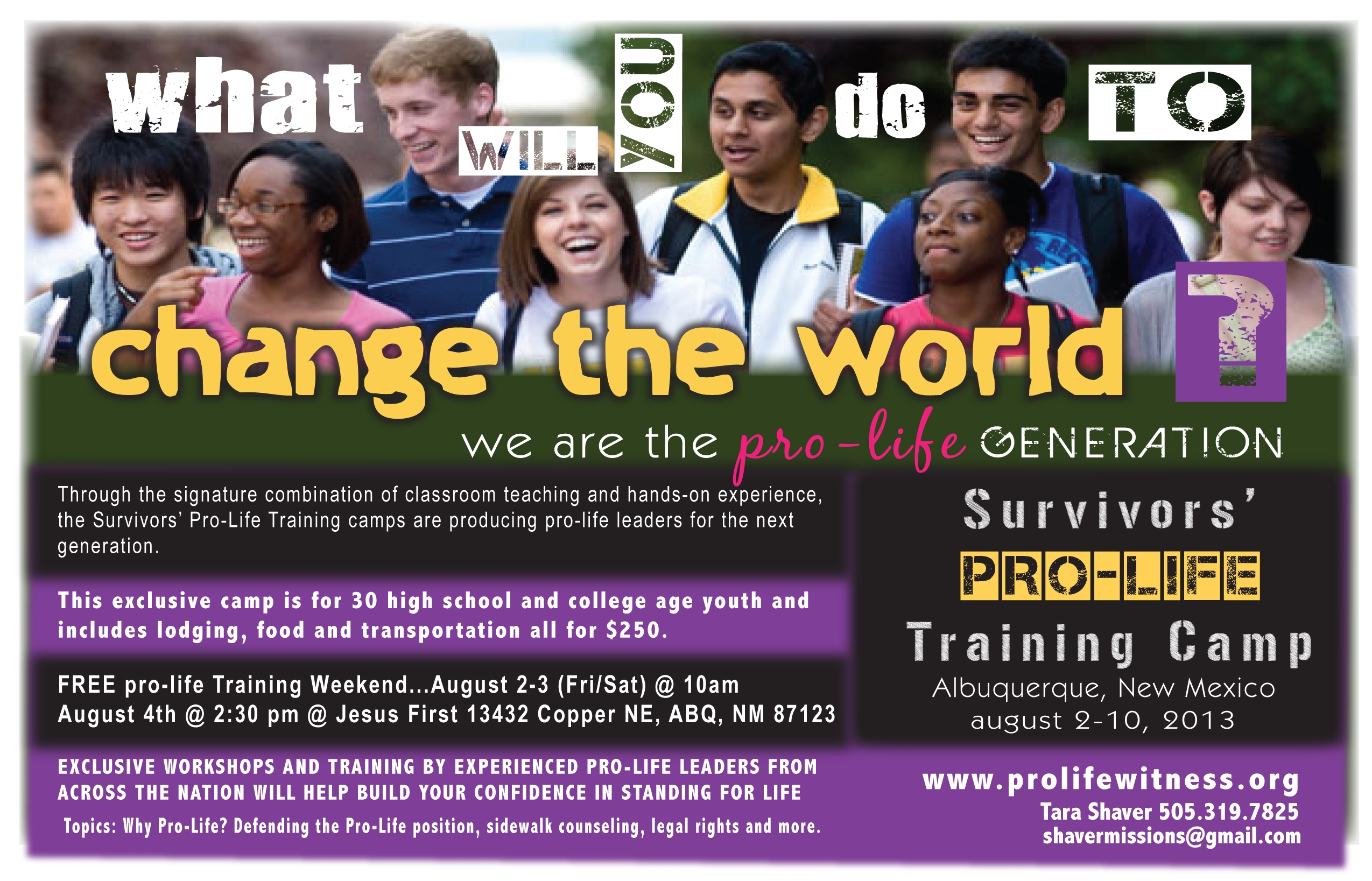 The Survivors New Mexico Pro-Life Training Conference kicks off with a Q and A session with Pro-Life Missionaries to ABQ Bud and Tara Shaver. They talk about how they got involved in the pro-life movement, what brought them to Albuquerque, and what they have been up to over the past three years since moving to ABQ.
Jeff White, Founder and Director of Survivors shares his vision for the ABQ Public Awareness Campaign and Protest and how through the power of Jesus Christ, we will "Bind up the Strongman and plunder his house to take his most prized possession"…the babies scheduled for death.
Part 1 of 3

Part 2 of 3

Part 3 of 3