Pro-Life Movie Screening of "Voiceless"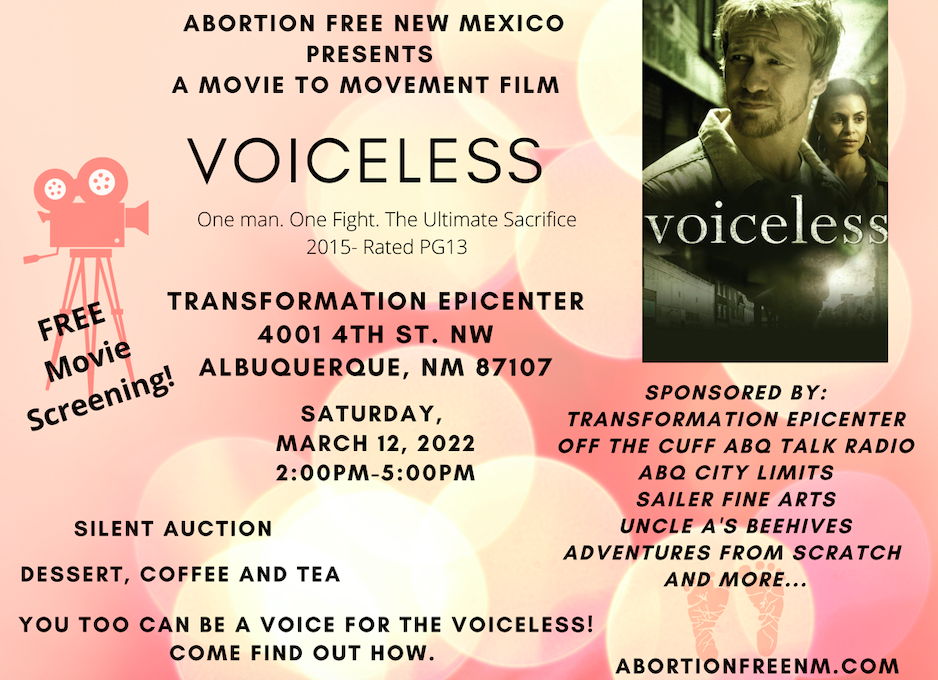 By Bud Shaver

Albuquerque, New Mexico- On Saturday, March 12, 2022 from 2-5PM, at Transformation Epicenter Abortion Free New Mexico is hosting a free movie screening of the Movie to Movement Film, "Voiceless".

Voiceless is a film that brings to light the real struggle that Christians encounter when pursuing an active sidewalk ministry at abortion centers. It is great for all audiences and especially for Christian leaders.

The trailer to this powerful movie can be viewed below. Come and find out about Abortion Free New Mexico's prayer initiative, "No Sidewalk Without the Savior," and hear real life testimonies and about local pregnancy resources. This is a community wide free event that is sure to inspire and encourage all of us into action. Dessert, coffee and tea will be provided along with a Silent Auction to benefit, "No Sidewalk Without the Savior."

Please help us make this informative screening a success by bringing others with you and by sharing this with your friends and family.
Voiceless Movie Screening
Sponsored by:
Charitable donations provided by: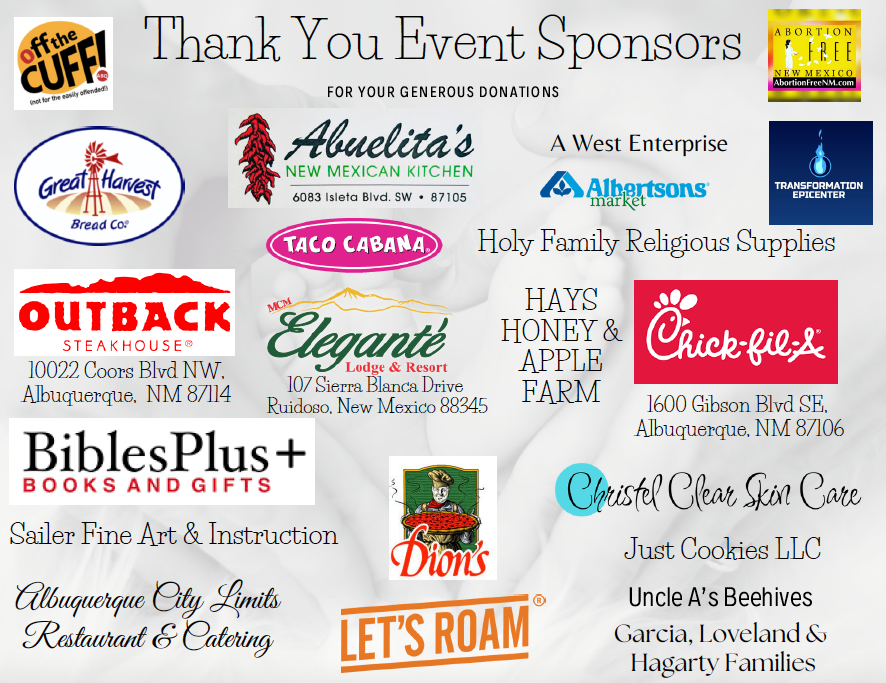 Join us as we continue our work to make New Mexico Abortion Free by establishing a stronger pro-life presence in our city.
"This year Abortion Free New Mexico wants to organize a constant prayerful presence starting with the UNM Center for Reproductive Health abortion facility for every hour that they are open. This is one of the darkest places in our city, but it can become a beacon of hope as Christians rise up to be a voice for the voiceless and their mothers. Will you partner with us in 2022 to make this a reality?" stated Tara Shaver of Abortion Free New Mexico.
Join Our Team