New Mexico, "Is it OK to kill a 7lb baby?"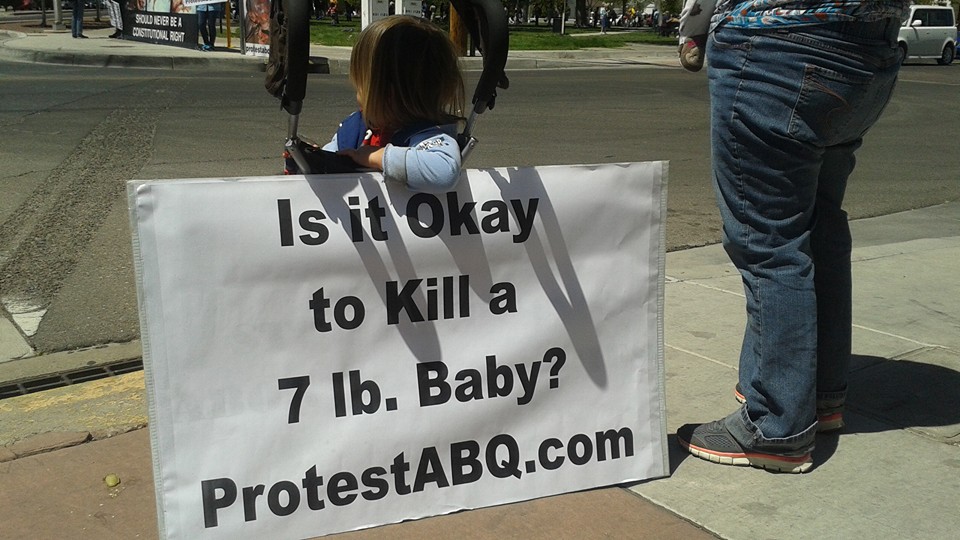 Albuquerque, NM- Bud joins Pastor Dewey Moede on The World We Live In,  "New Mexico, is it OK to kill a 7lb baby?"
Bud discusses Protest ABQ's latest Protest efforts…and more!
Click below to listen to the interview or click here.
Background details:
Albuquerque, NM is known nationally as the "Late-Term Abortion Capital of America" due to the fact that it is home to one of the largest late term abortion facilities outside of communist China…it just so happens that this Abortion, "Killing Center" is in Sen. Pino's Albuquerque district!
It's long overdue that New Mexicans held their pro-abortion legislators accountable, Protest ABQ​ is doing just that and our hope is that hearts will be changed in such a way that we will begin to see results at the legislative level.
On Sunday April 19th Senator Jerry Ortiz y Pino (D) Hosted a Town Hall Meeting in Albuquerque at the Hotel Blue and invited other politicians and the public to join him…so Protest ABQ was there!
Read the full report here: Sen. Pino (D), "Is it Okay to Kill a 7 lb. Baby?"