MAKING FRIENDS WITH OUR ENEMIES!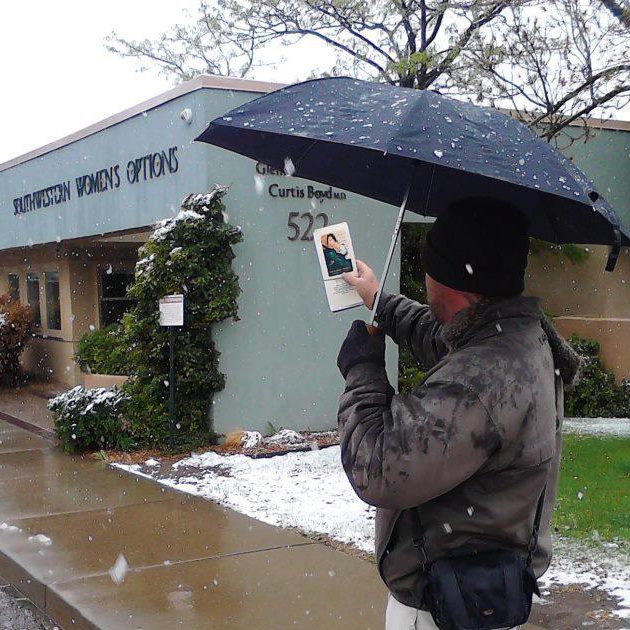 In the widely-viewed film 180, there is a young man named Steve with a Mohawk, tattoos, and piercings. He is also very fouled-mouth, anti-God and anti-Jewish. The first reaction to him might be is that he is a kook or "those atheists are so weird and rude." By the end of the interaction with 180's creator Ray Comfort, it is obvious Steve's heart has been softened and he states that he will think about reading his Bible.
Pro-life activist Bud Shaver demonstrates often how to respond to someone who states they are pro-abortion, anti-God, or just does not want Bud to be in front of the abortion facility. He has made friends with his enemies by not shunning them but engaging in productive positive conversation. Read Monte's entire article here: The Exception and Worst-Case Scenario Approaches To Issues
As we step out in faith, God can use us to Light Up the Darkness, and deal with people's brokenness, those who are carrying heavy burdens. We can represent Jesus to them as he says "Come to me, all you who are weary and burdened, and I will give you rest." (Matthew 11:28) As we lead them to Jesus..He will do the rest!
MAKING FRIENDS WITH OUR ENEMIES!
I was reaching out to abortion-minded women at the late-term abortion mill, Southwestern Women's Options. I was confronted by a young man who was very angry! I was as close as you get to being violently assaulted. He cursed me and asked me what I had to say about it. I told him God Bless You and if you want to talk rationally about the situation we could. He left just as quickly as he came, cursing and flipping me off as he left!
This does not happen as often as one may think, but it does occasionally happen. The difference today was that this guy returned about an hour later…this time very apologetic! He was genuinely sorry for how he treated me.
When we ended our conversation, he did not fall on his knees and profess Christ as his Lord and he was still "Pro-Choice" when he left but he did shake my hand…What seemed impossible just one hour earlier with him being my enemy, was possible for the God that we serve…We ended our (rational) conversation as friends!
Read the full article, by clicking here.
MAKING FRIENDS WITH OUR HARSHEST CRITICS…FELLOW CHRISTIANS!

Sometimes our harshest critics are fellow Christians! We are not here to make friends (even though we sometimes do!), but to save lives! Our ministry is Christ centered and Grace Filled! Please be gracious to us! We do save lives and change minds…everyday! We are always effective…Each and every-time we step out in Faith! Yes, we have seen the "Mountains Move!"
MAKING FRIENDS WITH GOD-HATERS!

This video footage was taken on August 8, 2012 out at Late-Term abortion clinic Southwestern Women's Options. This was this woman's (and children's) first time peacefully witnessing and offering help out at SWO! What an introduction to the hostility intolerance, and hatred from the "Pro-Choice" community! This guy admitted to being post-abortive. He was carrying around all this baggage, abortion does not just effect women and children…it also effects men! We eventually found common ground and we actually became…friends! (This is just some excerpts the actual conversation was over an hour long!) Also, there were two babies and two women saved from the horror called abortion this day! One of the women was able to receive help from Project Defending Life!
We are making friend's with God-Haters, and ending abortion one woman, one child, one day at a time!