July Newsletter: "If God is FOR Us…!"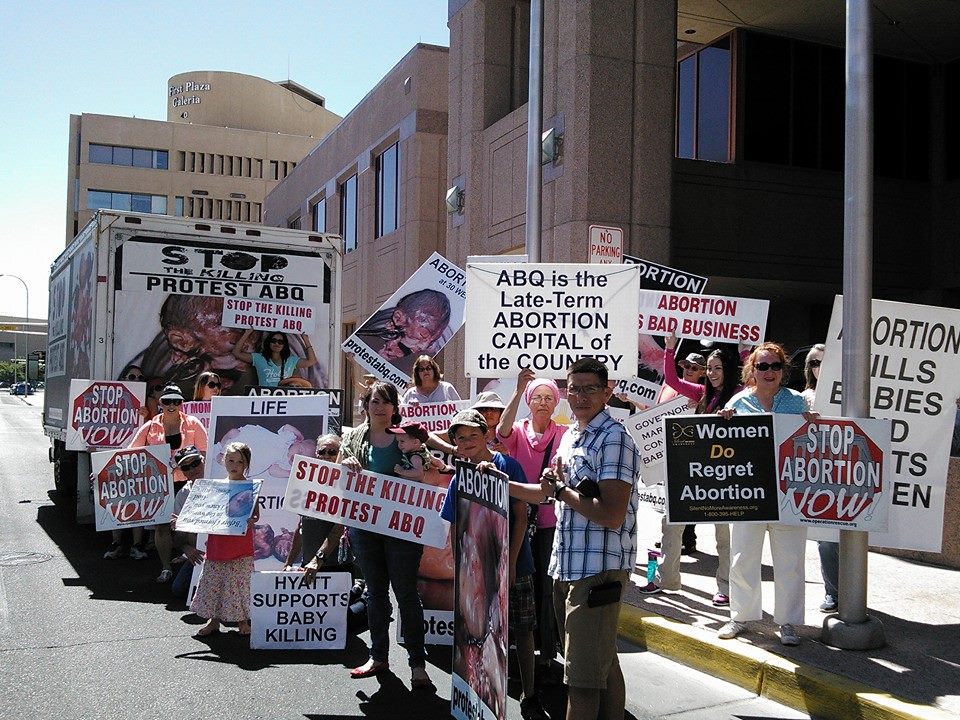 The verse that comes to mind as I sit down to write this newsletter is from Romans 8:31, "If God is for us, who can be against us?" In June we faced the masses in ABQ during so many events…some were friendly and some were foes, but at the end of the day: God is FOR us and is blessing every effort!
Click here to read our latest Newsletter
We are truly thankful for what God is accomplishing and trust that one day the killing in the womb will end, until that day we must remain faithful following God's call.
IN THE NEWS THIS MONTH:
KOB 4- Albuquerque groups react to MA abortion clinic ruling
BREITBART: NM Gov. Susana Martinez's Campaign Strategist Calls Pro-Life Activists 'Pieces of S***'
ASSOCIATED PRESS: Abortion protesters target GOP Gov. Martinez
Keep our efforts in your prayers as we continue to move forward to end abortion in New Mexico…to God alone be the glory!
Be sure to "Like" Protest ABQ on Facebook and visit our website: www.protestabq.com
Read the First of our 4 part series going in-depth to our latest Public Awareness Campaign, "Protest ABQ: Albuquerque is now the Protest Capital of America"
Thank you for your continued prayers, support and encouragement! We are so blessed and humbled by all of our partners in this ministry to save lives here in Albuquerque, New Mexico.