Great Turnout to #ProtestPP in Albuquerque, New Mexico 

By Bud Shaver,
Albuquerque, NM- Albuquerque, New Mexico joined 149 locations across the Nation in 39 states to protest Planned Parenthood…the nation's largest abortion provider.
In Albuquerque more than 75 people joined in solidarity through prayer and protest to stand for LIFE, and in opposition to their hard earned tax dollars being spent to subsidize a failing child killing industry that more and more Americans reject.
Tara Shaver of Abortion Free New Mexico issued the following statement,
"The effort to defund Planned Parenthood has nothing to do with taking healthcare away from poor women and families. It's about taking tax dollars away from the nation's largest abortion chain. Until Planned Parenthood stops killing children they shouldn't receive one more cent of taxpayer funding. We will continue to use our voices and every peaceful legal means necessary to ensure that we are not willfully complicit with the government sanctioned killing business of Planned Parenthoods across this nation."
Here are some pictures from today's protest sponsored locally by Abortion Free New Mexico: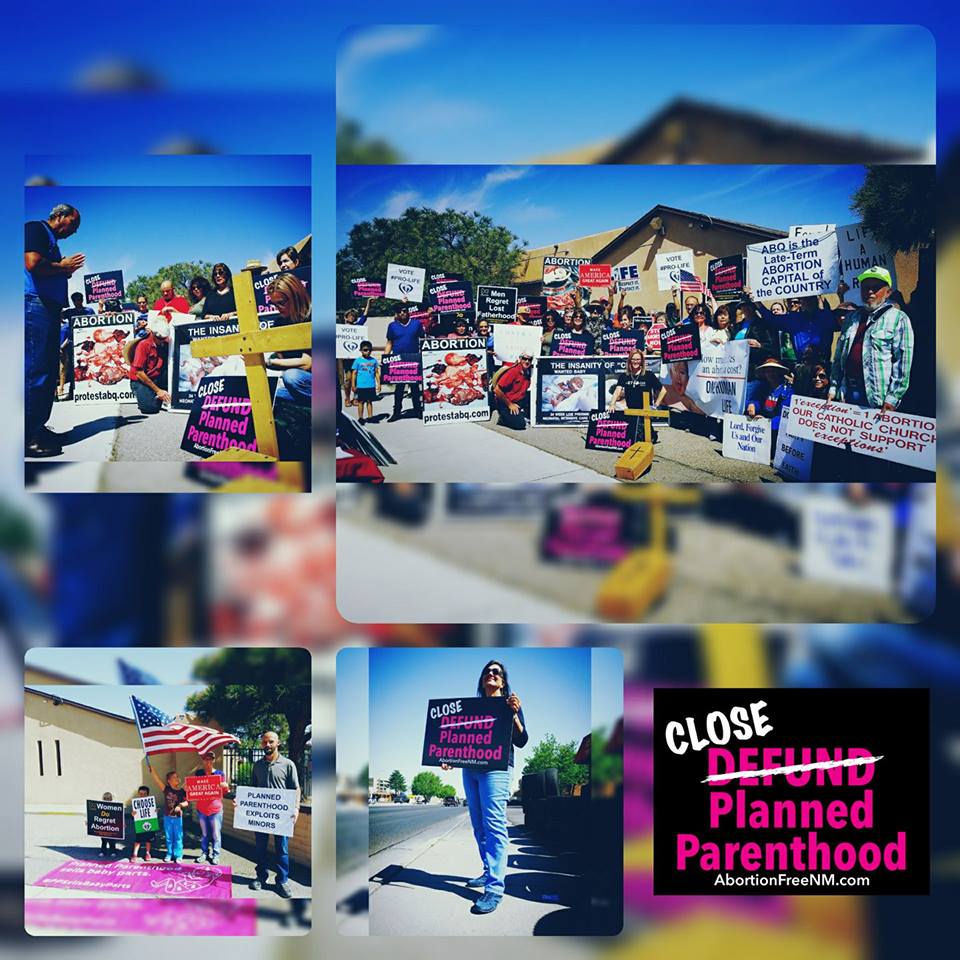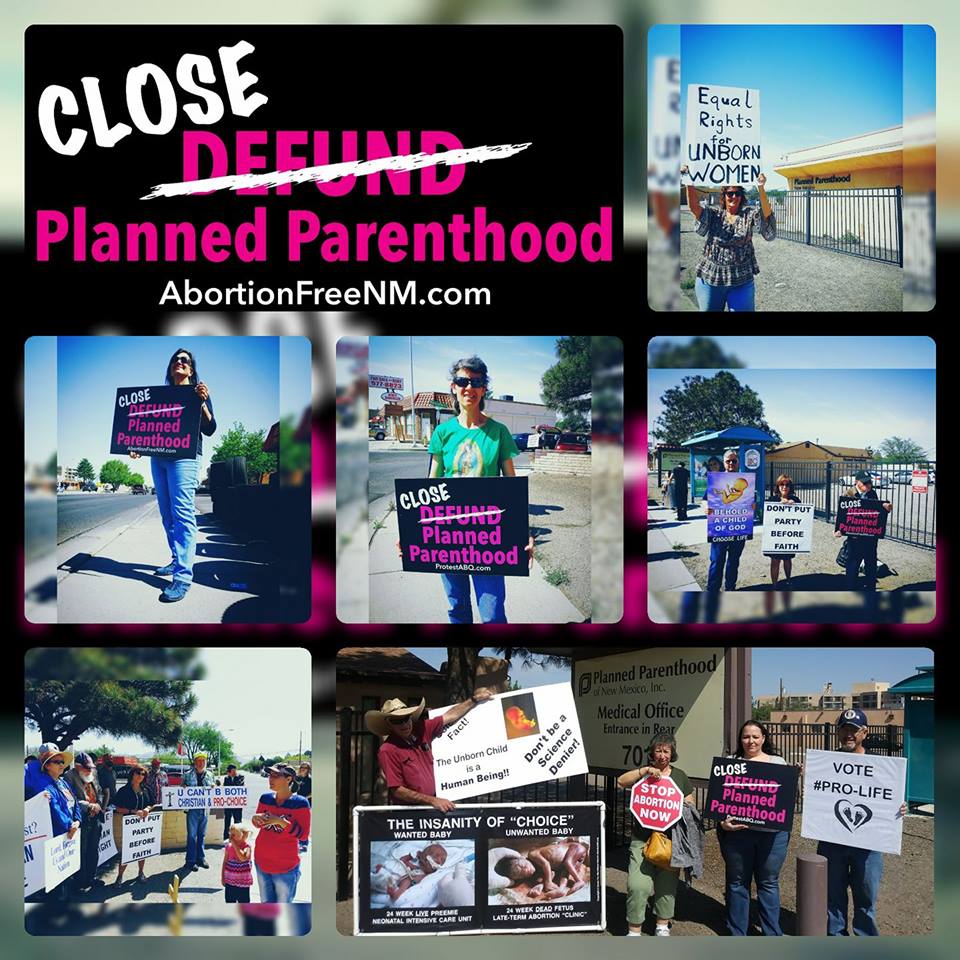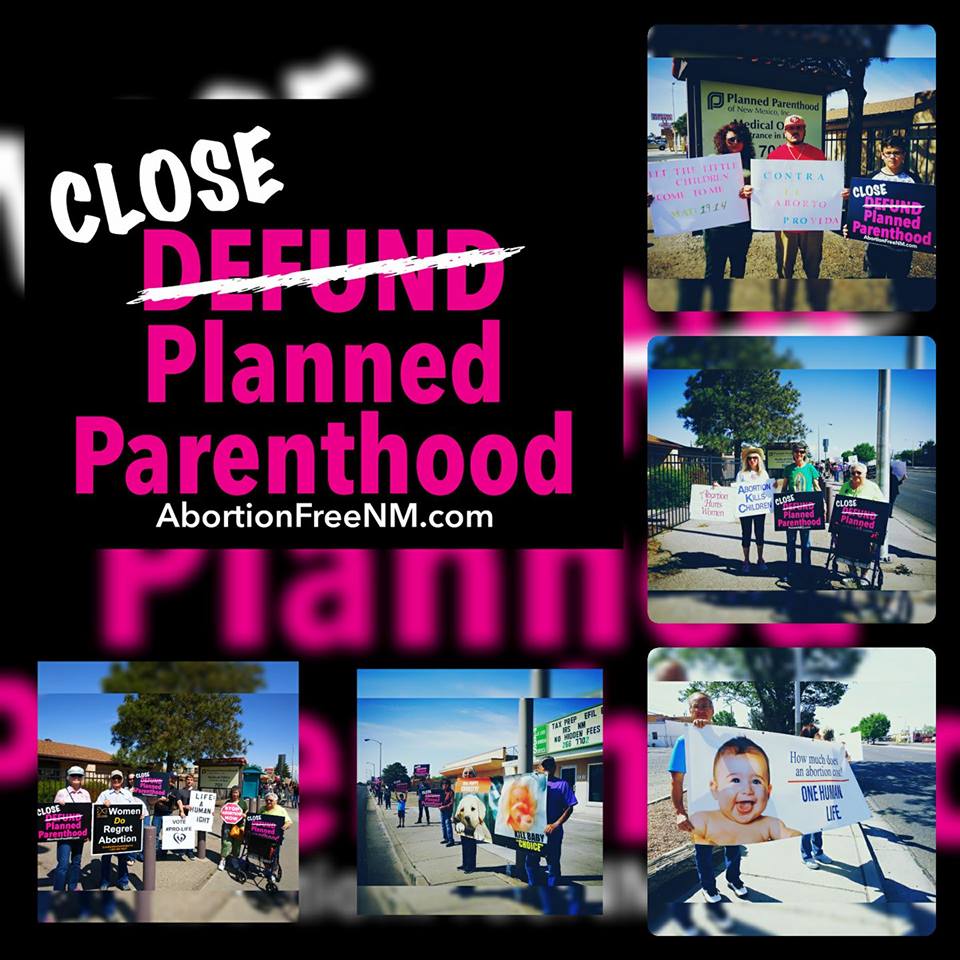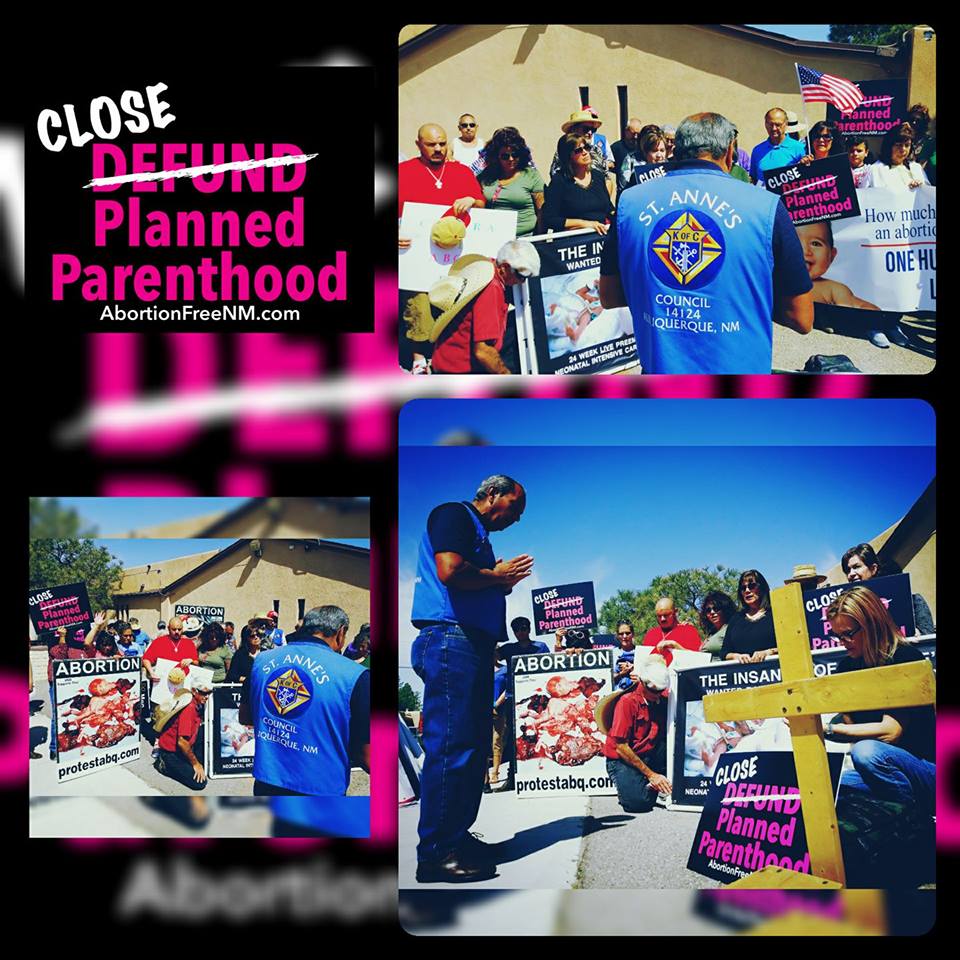 There were 4 counter protesters present and several cars driving on San Mateo Blvd. threw bottles and a lemon which struck members of both the pro-abortion and pro-life demonstrators. Women from both sides were bloodied by the glass bottles, in fact, a pro-abortion woman had to leave in an ambulance! The Albuquerque Police Department (APD) took statements as members of the pro-life #ProtestPP event filed police reports. APD is conducting a thorough investigation and will obtain video surveillance to see if they can identify the perpetrators who threw projectiles at the peaceful demonstrators of both sides.
Abortion Free New Mexico is grateful to APD for their prompt response and their willingness to pursue an investigation of this incident.