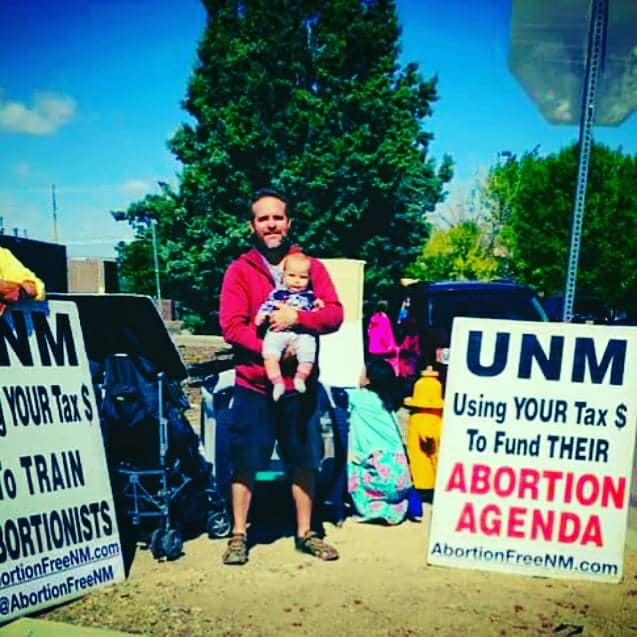 By Bud Shaver
Albuquerque, NM- Join Abortion Free New Mexico and local pro-lifers from a wide diversity of groups this Friday (May 24, 2019) at the UNM- Center for Reproductive Health (UNMCRH) abortion killing center from 9-10AM (MT).
Join us for "Faith to Action Friday" on May 24th from 9-10AM
The UNMCRH free standing abortion clinic is located at 2301 Yale Blvd in Albuquerque, New Mexico.
Parking is available on Renard (off Yale)
​Everyone is welcome to join us for this peaceful presence.​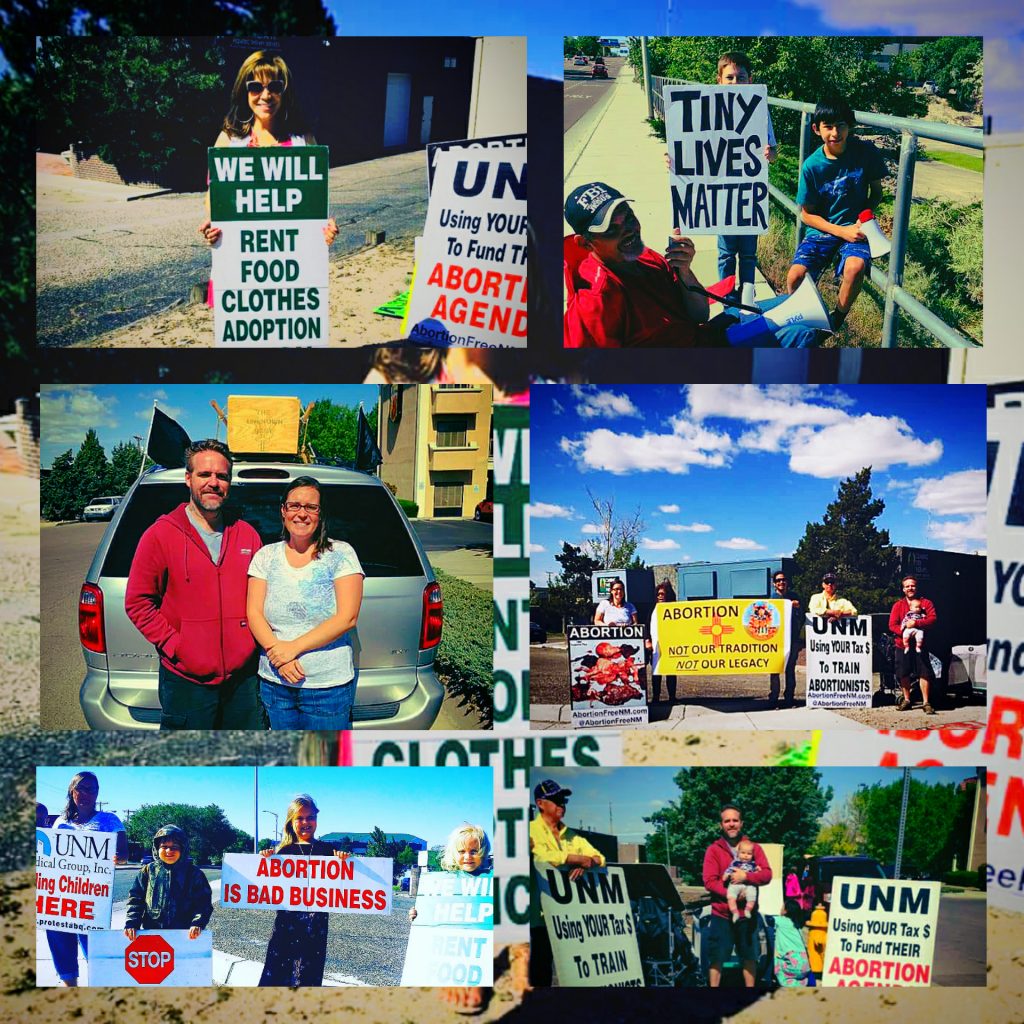 REWIND TO 2012: UNMCRH Completely "Under the Radar"
According to Rick Pangborn, Medical Care Program Director with the Department of Health, there is no record at all of any kind of license for the UNM Center for Reproductive Health (UNMCRH). There is no record of UNMCRH ever having been inspected by any state regulator. Pangborn told Tara Shaver that he was under the impression that UNMCRH provided different services than Southwestern Women's Options, when both are in fact primarily abortion clinics.
UNM is at the heart of the abortion cartel in New Mexico, as a publicly funded institution UNM consistently promotes a culture of death and is actively training the next generation of abortionists…
If you can't join us this Friday, please keep our efforts in your prayers that hearts will be touched and eyes will be open to the truth about abortion in New Mexico.
Thank you for standing with us for life and truth!
"Therefore we ought to support people like these, that we may be fellow workers for the truth." (3 John 1:8) ​
We couldn't do this important work without your faithful prayers and support. We would be blessed to have you partner with us in this ministry.
Or mail checks made out to Life Ministries U.S. to:
P.O. Box 50351
Albuquerque, NM 87181
Earmark: Red Rose Rescue
*Checks made out to Life Ministries U.S. are tax deductible.​