#DefundPP Protest Planned Parenthood Albuquerque, NM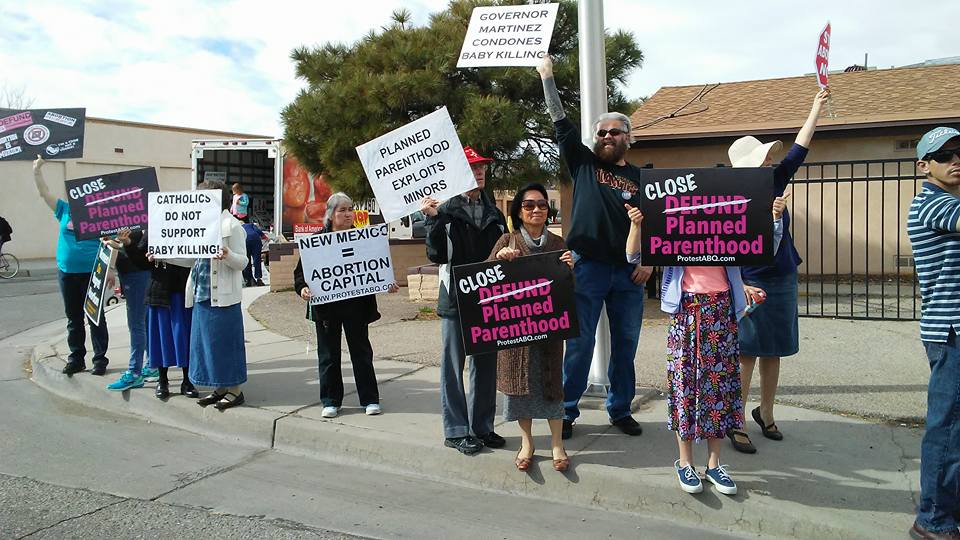 By Tara Shaver
​
Albuquerque, NM- The national #DefundPP protest in Albuquerque, New Mexico was a huge success. The event was sponsored locally by Protest ABQ. Close to 300 turned out to protest Planned Parenthood!
Video footage captured  on location  filmed the protest for over 14 minutes which kept… going and going!
There was a diverse representation of the pro-life community who peacefully and prayerfully came together with a unified voice demanding that Planned Parenthood be defunded and closed down!
Including New Mexico, pro-life activists in 45 states and over 200 locations all across America protested Planned Parenthood, the nations largest abortion provider on February 11, 2017 and called upon Congress and the 45th president, Donald J. Trump to defund the abortion giant. While a majority of Americans are fed up with their hard earned tax dollars being used to prop up an abortion industry that is killing children, as of publishing time I have heard NO reports of pro-lifers rioting, looting, smashing windows, destroying property, setting fires, attacking anyone, or being arrested in ANY of the 200 locations nationwide…
That's because the pro-life movement is a peaceful and prayerful protest movement! 
Most locations reported pro-abortion counter protestors that showed up in support of Planned Parenthood who were vulgar and aggressive. In fact, in Washington D.C. Father Stephen Imbarrato: The Protest Priest reported that the pro-abortion mobs linked arms and attempted to block their pro-life procession at every intersection on their route from the U.S. Supreme Court to a mega Planned Parenthood in D.C. The belligerent pro-aborts pushed and shoved the peaceful pro-lifers but fortunately they had a police escort to keep their procession clear of obstruction!
Reverend Patrick Mahoney published a video capturing the rowdy agitators, "Pro choice demonstrators Blocking our pro-life march and prayer service."
In stark contrast to violent pro-abortion counter protestors, USA Today 
reported
 from the #DefundPP protest in Tempe Arizona,
Lisa Blevins, who organized the anti-Planned Parenthood protesters, said she has protested at the Planned Parenthood Tempe location every weekend for more than a year.
​
"We're peaceful, prayful people. We are based on prayer. We respond to them (the other protesters) by praying for and blessing them," she said. "We listen to them and we stay in peaceful prayer."
Here are some pictures from #DefundPP in Albuquerque, New Mexico. Thanks to everyone who came out to stand in solidarity with one another for life!
[slideshow_deploy id='5247′]