Action Item: Contact ABQ City Councilors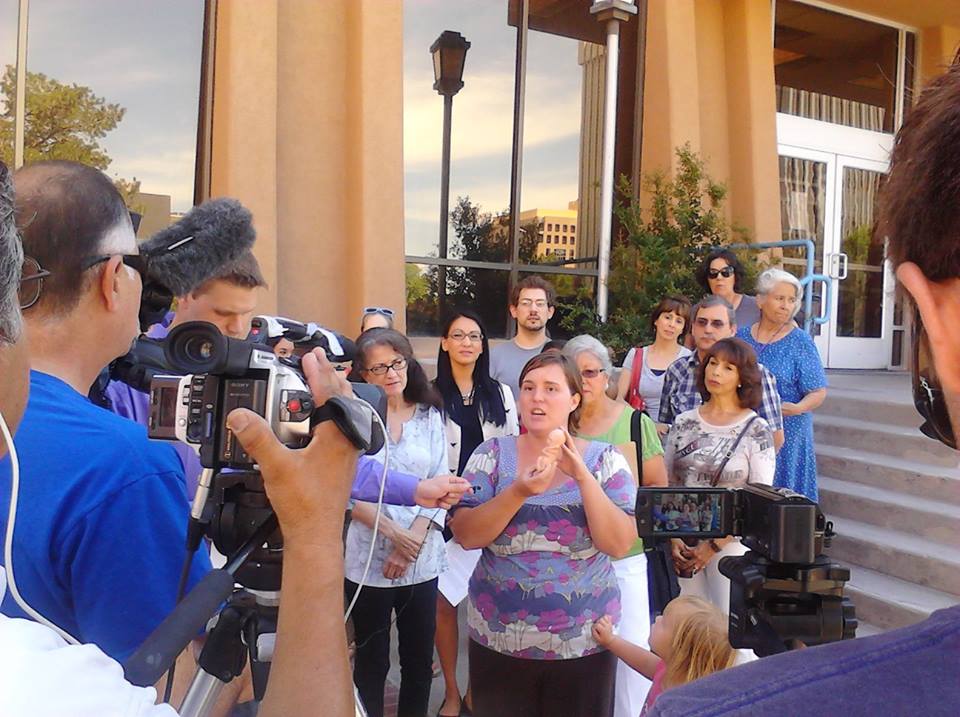 Thank you to everyone who worked so hard to collect signatures for the 20 week abortion ban here in Albuquerque. The fact that 27,000 signatures were collected in just three weeks is a powerful testimony to what can be accomplished when we get activated to stand for life.
Currently, we await the signatures to be validated by City Clerk's office. According to recent news it appears that they have picked up the pace in completing this process, although we are still not sure which ballot this ordinance will appear on. Either way, we believe that we will get the ordinance passed because late term abortions are indefensible and most Americans support banning abortions after 20 weeks.
In the meantime, we must be pro-active and contact our city councilors. There has been much speculation about how much a special election will cost the city if it comes to that with this ordinance. Let's not forget that that we as New Mexicans already fund abortions 100% through New Mexico Medicaid. Banning lucrative late term abortions will save our state money, protect our women and children.
Please, respectfully, contact our city councilors (call and email). They must hear from us this week before their next meeting on August 19th.
Request that they:
1. Adopt the Pain Capable Unborn Child Ordinance due to the overwhelming amount of signatures that were collected (in 3 weeks). The citizens of Albuquerque clearly want this ordinance enacted. Adopting the ordinance allows us to bypass an election altogether and saves the city money it would spend on a special election.
2. (IMPORTANT) Pass a resolution to allow the sponsors of the measure to defend it against any challenges. This means that once the ordinance is voted upon and passes, if it is challenged by those who are pro-abortion we would be able to defend it in court and again save the city money. We would utilize our own attorneys and the burden will not be on the city to do this.
To find out who your city councilor is click here. You may contact them all though.
Location: Albuquerque/Bernalillo County Government Center
One Civic Plaza
Albuquerque, NM
87102
Please do this right away and thank you! This is our chance to make history in Albuquerque, the nation is watching and waiting to see the outcome. Join us in prayer that the citizens of ABQ will take a vital stand to protect women and children from abortion.