By Tara Shaver
Albuquerque, NM- This week we were reminded of what our ministry is all about when God brought two mothers that we have helped over the years back into our lives. Pro-Life ministry is about saving babies lives by revealing the light and love of Christ to their mothers in their darkest hour, when it seems to them that an abortion is their only option.
There are many ways to save the lives of pre-born children, and for four years of our ministry here in Albuquerque we ministered to women seeking abortions at local abortion centers. Only the Lord knows just how many lives are saved when Christians are faithfully present at these places of death but there is nothing more beautiful than to see the fruit of your labor when visited by the moms who chose life because of your presence.
We continue to be blessed by still receiving phone calls and emails from mothers in need and also encouraging thank you's from moms that we have had the privilege of ministering to over the past 7 years.
She Hitchhiked to an Abortion Center…
Mom "A" came right up to me [Tara] at a prayer service and even though we'd only met over the phone she said,
"I just want to say thank you for being there for me that day, if your husband hadn't been there at the clinic, I would have done something bad, because he was there I didn't."

In tears I embraced her and was reminded that this is what our ministry is all about, helping moms choose life for their babies.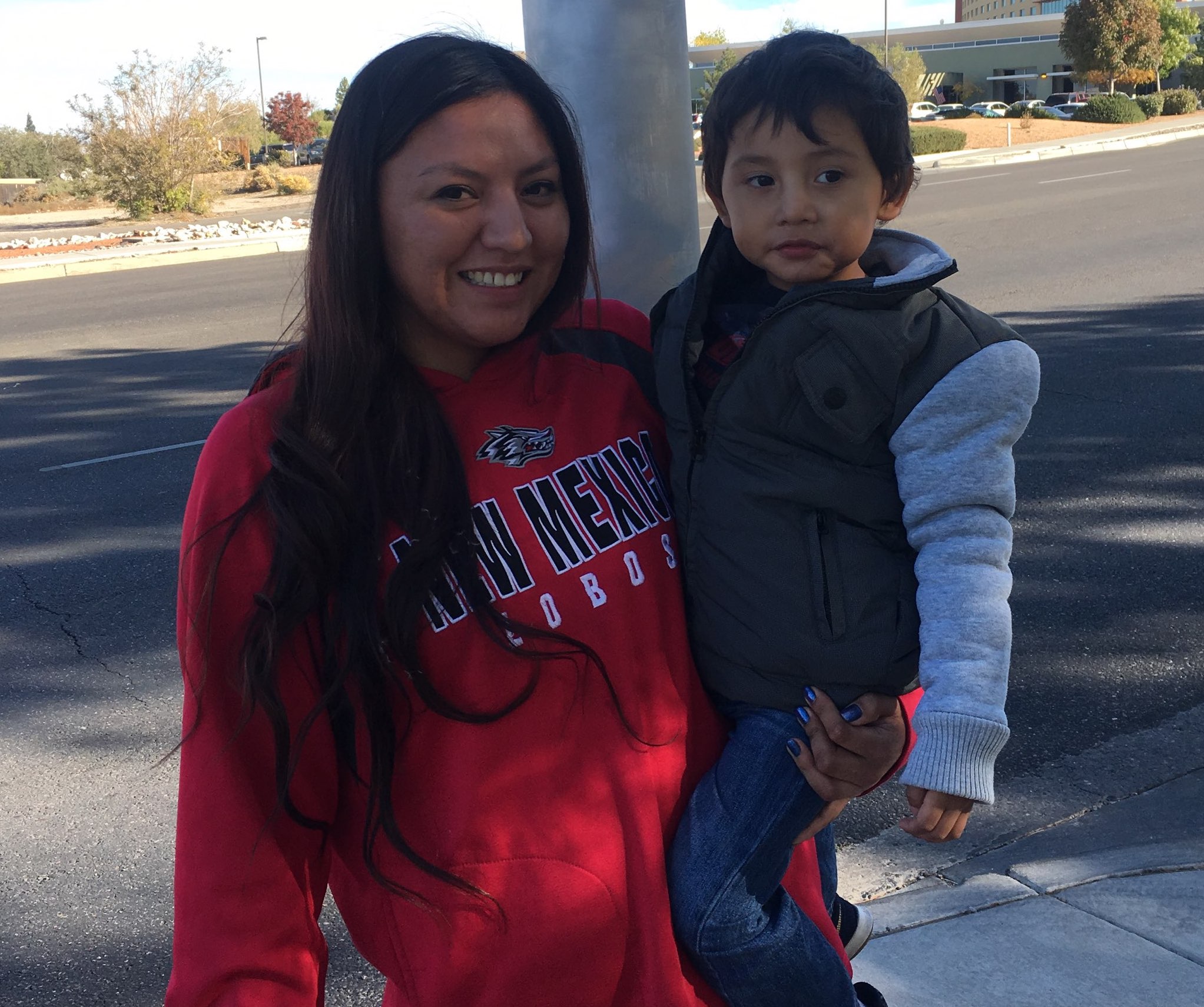 (Mom "A" and her son spared from abortion. She now wants to share the good news about what Christ has done in her life by sidewalk counseling out at local abortion centers and use her testimony to help other women!)
Mom "A" hitchhiked to an abortion center in 2013 and approached Bud. Bud ministered to her, showed her what an abortion would do to her baby, assessed her situation and ultimately drove her to Project Defending Life. We put her in touch with a local family who took her and her daughter into their home until she left for Teen Challenge.
FLASHBACK to November 2013…
Here is her story:
"My name is Andrea. I am currently working with "A". She is 11 weeks pregnant. Her story is nothing short of amazing.

Here is a single mother who after finding out she was pregnant for the second time was excited until her boyfriend began to pressure her to have an abortion.

She fought it till finally she gave in and went to the clinic. Inside she hoped and prayed that someone would stop her before she went in.

Upon arrival, she met Bud Shaver, God's messenger. He had her talk to his wife Tara Shaver and Tara asked her if she would go to Project Defending Life (PDL). She agreed to go. She was relieved and she kept her baby!!

She attended parenting classes at PDL for two weeks and on the third week I met her.

I was there to support a mom and a daughter who were intercepted at the late-term clinic on Lomas. "A" needed a ride home. I offered and she accepted. On our ride home she told me the whole story-meeting Bud, her trip to PDL. But the battle for her baby was not over yet.

She told me about her substance abuse. It broke my heart. She told me she was two weeks clean. But many nights there in the war zone at her apartment, "friends" would come over. They would invite their friends and it would be one big drug party.

She tried to be strong and tell them to leave but they wouldn't. People would stay all hours of the night and on to the next morning. Some she didn't even know.

I told her that her and her 3-year old daughter cannot stay one more day in her apartment. My mom lovingly took her in. I also told her about Teen Challenge. She was thrilled to hear about it and said she was ready to go. She told me that she wants to start a new life for her and her daughter.

That night before I left she prayed to give her life to Christ.

Since she made that decision to go to Teen Challenge she has had no end of criticism from her family but I did expect that.

We are almost to the finish line! After one tiring week of tests and Dr. appointments, lawyers and errands we have a move date-November 19th 2013. Teen Challenge has accepted her and her daughter into the program. It is the only Teen Challenge that will let her take her child into the program as well."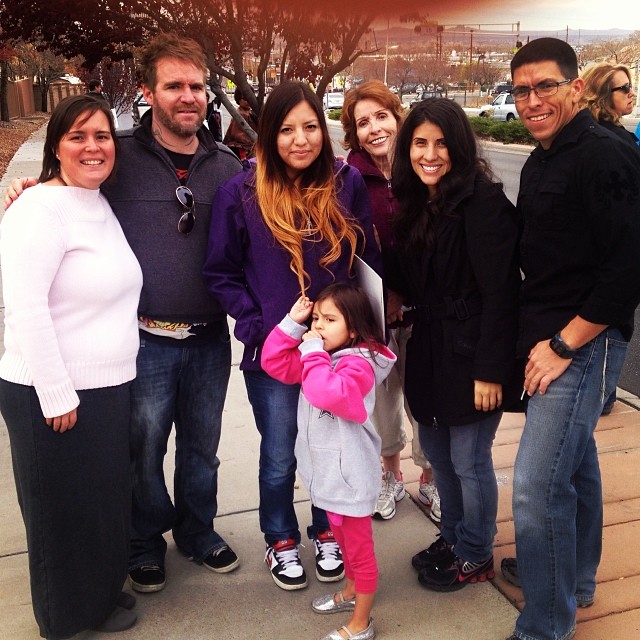 (November 18, 2013, the day before she left for Teen Challenge. We had the privilege to take a photo with "A": pictured in the middle [pregnant with her son], her daughter and the pro-life warriors who took care of her.)
Homeless and Alone…
Mom "B", who we also reconnected with and were able to give follow up support and prayers to this week was initially given our phone number while she was staying at the Albuquerque, "Safe House" which is a safe haven for victims of domestic violence. She received our number from another woman that we had helped when she was pregnant…years ago!
When we met "B", she was in fear for her life because of the baby's father. She had no one to help her and wasn't sure how she was going to make it, homeless with a new baby on the way. Over the course of several weeks of ministering to her, we were able to pray with her, help her secure housing, and bring her to the CareNet in Rio Rancho where she received maternity and baby items.
Here is a picture of her precious baby girl born in August 2017: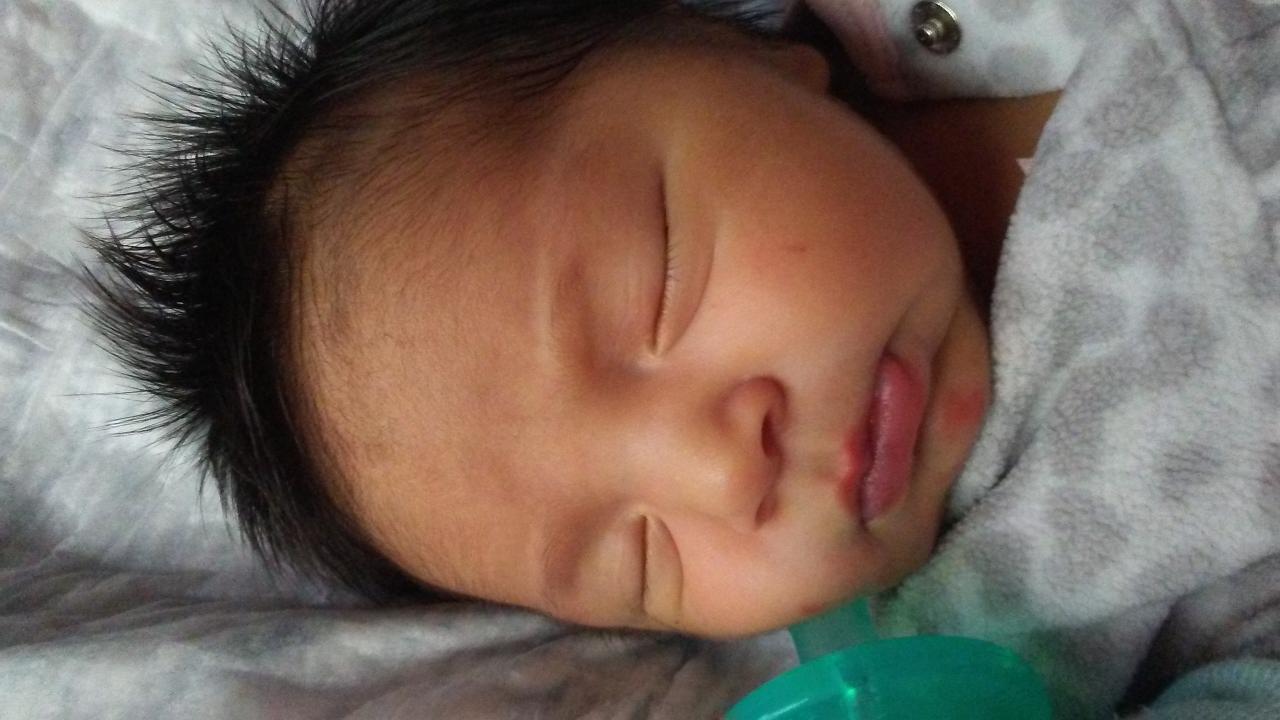 Through your prayers and support of our pro-life ministry here in New Mexico these babies are alive today.
Please consider making a one time or monthly recurring tax deductible donation to our ministry so that we can continue to do our life saving work carrying the gospel of life to those who so desperately need it.
Love and Blessings, Bud and Tara Shaver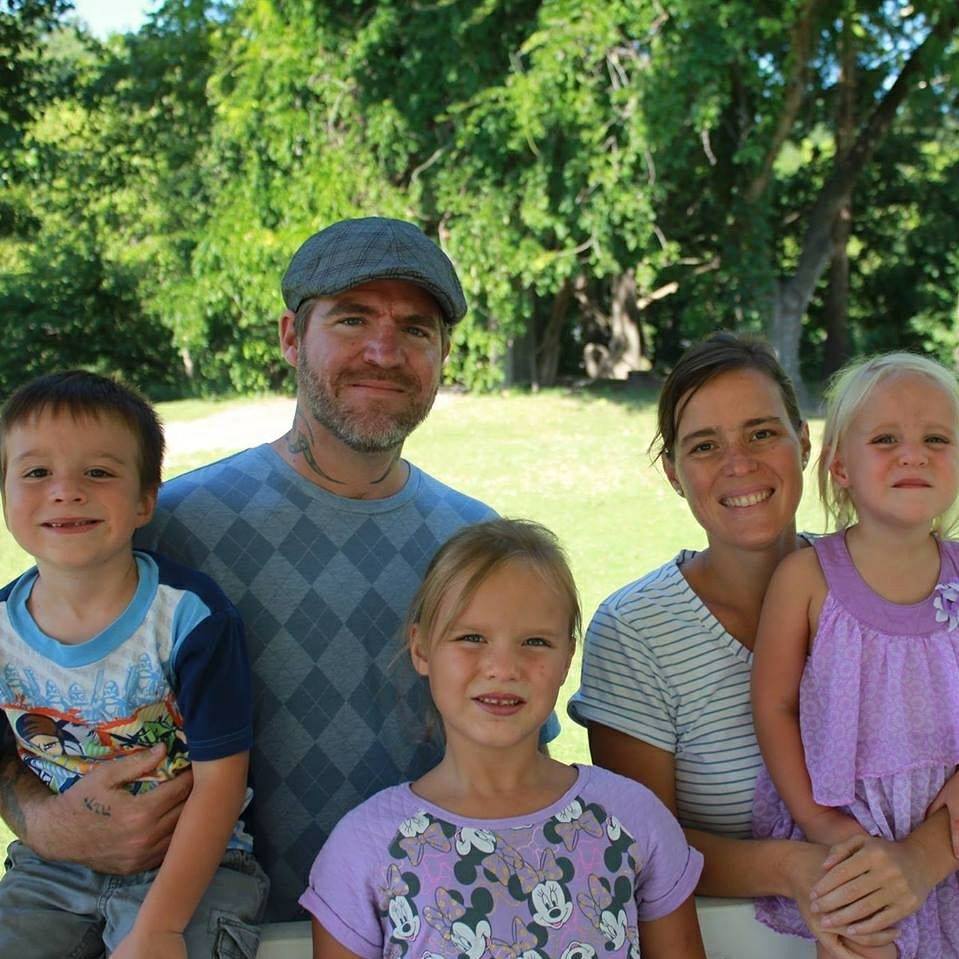 As full time Pro-Life Missionaries we are funded by everyday people like you. Help us continue to stand for life and expose the abortion industry in New Mexico by donating securely online or by sending a tax-deductible check made out to: "Life Ministries U.S." P.O. Box 50351, Albuquerque, NM 87181
You may also schedule a convenient monthly donation here.
Thank you for your prayers and support on behalf of our ministry and our family. We love you all and keep you in our prayers.