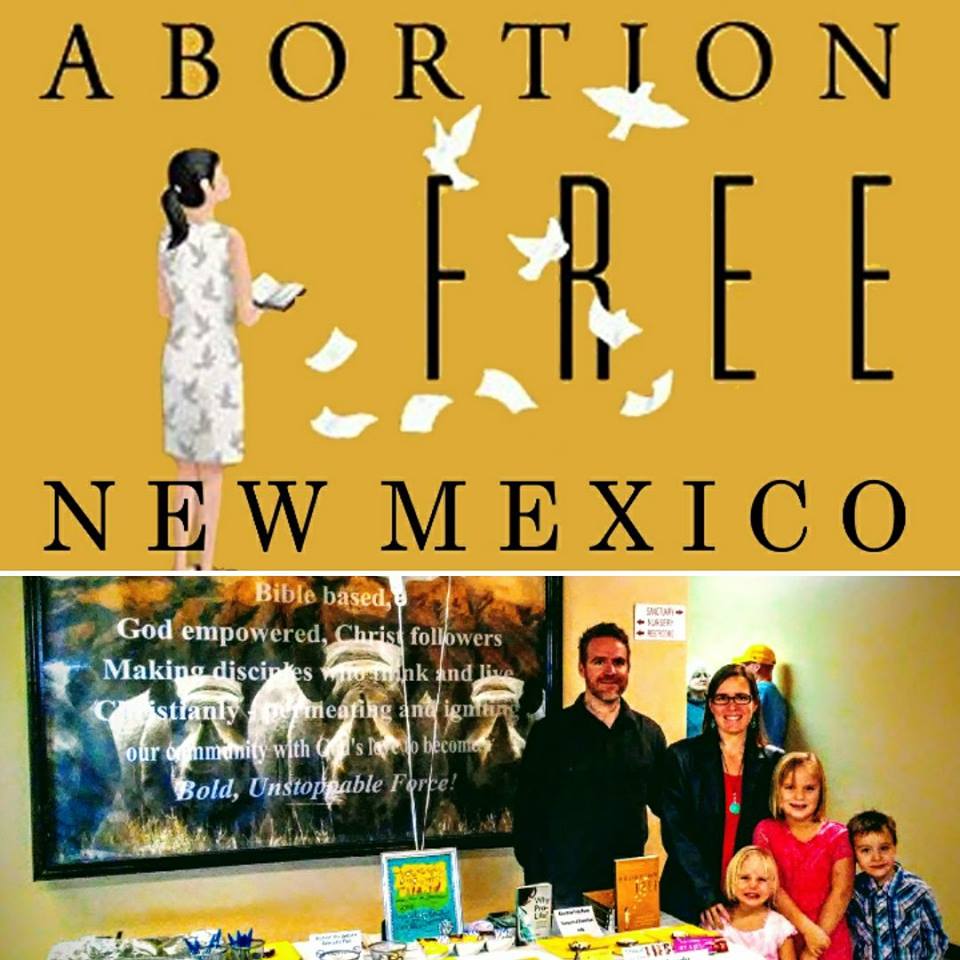 Our Mission
Abortion Free New Mexico (AFNM) is a systematic approach to closing abortion facilities through investigative research, public exposure, and proper oversight and accountability.  
Our Vision
We are working toward an Abortion Free New Mexico where every pre-born child is valued and protected.
Who We Are:
Abortion Free New Mexico leaders, Bud and Tara Shaver are full time Pro-Life Missionaries who have made New Mexico their mission field since 2010.
Their tireless work has helped to accomplish the following:
ABORTION FREE NEW MEXICO RELEASES UNDERCOVER EXPOSE
Abortion Free New Mexico released an undercover video that gives a rare look from inside the nation's largest late term abortion facility, Southwestern Women's Options. This video is 5 minutes long and combines raw footage of dialogue with clinic staff and also exclusive interviews with the undercover investigator detailing her unique account of what it was like to go inside of a late term abortion center while pregnant at 37 weeks gestation.
VIDEO: UNDERCOVER AT 37 WEEKS- PRESSURE TO ABORT
FOLLOW UP MORE IN-DEPTH INTERVIEW WITH FELICIA WHO WENT UNDERCOVER AT 37 WEEKS
Church Militant wrote up an extentive report about this latest project and an exclusive profile piece about our work over the past 7 years here in Albuquerque, New Mexico…
In Abortion Free New Mexico's latest undercover project that has taken viewers inside the notorious Southwestern Women's Options (SWO) late term abortion facility, the investigation has also uncovered that the University of New Mexico (UNM), a publicly funded institution, is willing to collude with late term abortionists to deliver dead babies at UNM Hospital once a deadly injection is administered by abortionists at SWO.

BREAKING: Curtis Boyd Under Investigation by New Mexico Medical Board
We received confirmation from the New Mexico Medical Board (NMMB) this month that they have launched an investigation into the death of a local Albuquerque woman who died on February 4, 2017 as a result of complications suffered during a late term abortion performed by Curtis Boyd.
Curtis Boyd owns Southwestern Women's Options, the largest late term abortion center in the country, which is located in Albuquerque, NM. An undercover investigation done by Abortion Free New Mexico exposed that at Southwestern Women's Options a woman can obtain an abortion up to 37 weeks of pregnancy for $17,000. Curtis Boyd has readily admitted on national television that he knows that he is killing babies.
The letter from the New Mexico Medical Board dated March 2, 2018 addressed to Tara Shaver states in part,
"[The] New Mexico Medical Board received your complaint against Curtis Boyd, M.D. on 12/18/2017, and was forwarded to the Executive Committee for their review and determination on whether or not a formal investigation is warranted. The Board's Executive Committee have reviewed the complaint and have determined that the allegations contained in it warrant further formal review to determine whether the licensee is in violation of the Medical Practice Act."
Troy Newman, President of Operation Rescue issued the following statement,
"We commend Tara Shaver and Abortion Free New Mexico for their diligent work in documenting this abortion patient death and the suspicious circumstances that surrounds it. The fact that the very liberal NMMB is pursuing an investigation into Boyd's possible violations of the Medical Practice Act validates Shaver's concerns and ours about his negligent conduct," said Newman. "Keisha Atkins deserves justice and her family deserves closure. We are cautiously hopeful that this new investigation will accomplish both."
Congressman Steve Pearce who is running unopposed on the Republican ticket for Governor of New Mexico in 2018 issued the following statement,
"New Mexico Medical Board has officially launched an investigation into Curtis Boyd, owner of Southwestern Women's Options, following the death of an Albuquerque woman who suffered from complications during a late term abortion. This investigation into Boyd, who performed the abortion, is rightfully happening after much delay. I have been in the fight to uphold the law and protect freedoms and liberties of women in New Mexico and across the nation. No one is above the law, and it is time we hold those accountable for their wrongful actions."
We need your help to get Pro-life candidates elected in New Mexico. Please consider how you can volunteer:
Abortion Free New Mexico introduces a 6 Part Series exposing the New Mexico Abortion Cartel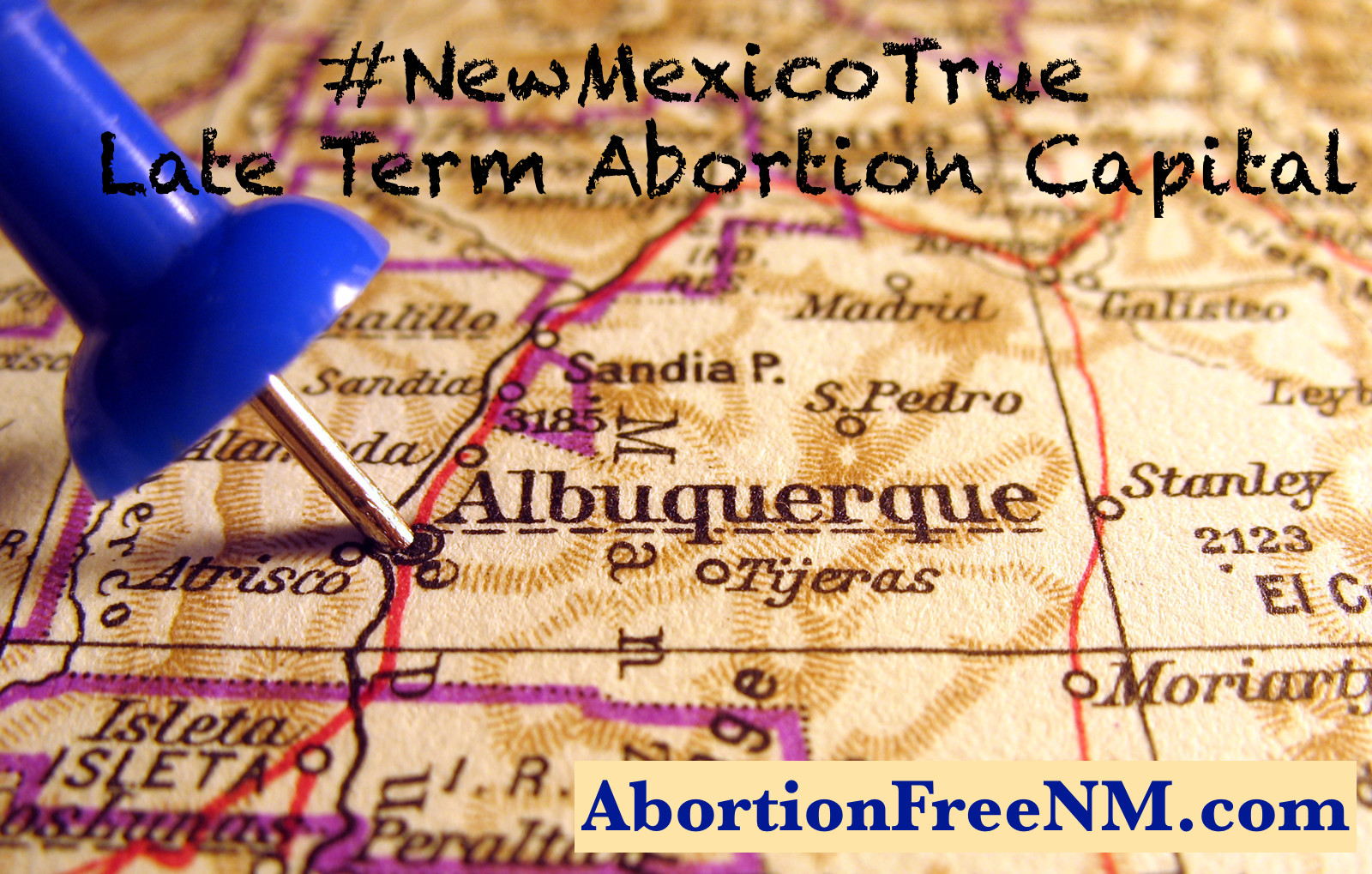 Abortion Free New Mexico Church Initiative
AFNM utilizes an innovative model for equipping Churches, Home/Bible study groups or Organizations in developing their own unique role in making New Mexico Abortion Free.
The body of Christ's involvement is a vital component in making New Mexico Abortion Free. We want to empower your church with the tools it needs to be an integral part of building a culture of life in New Mexico.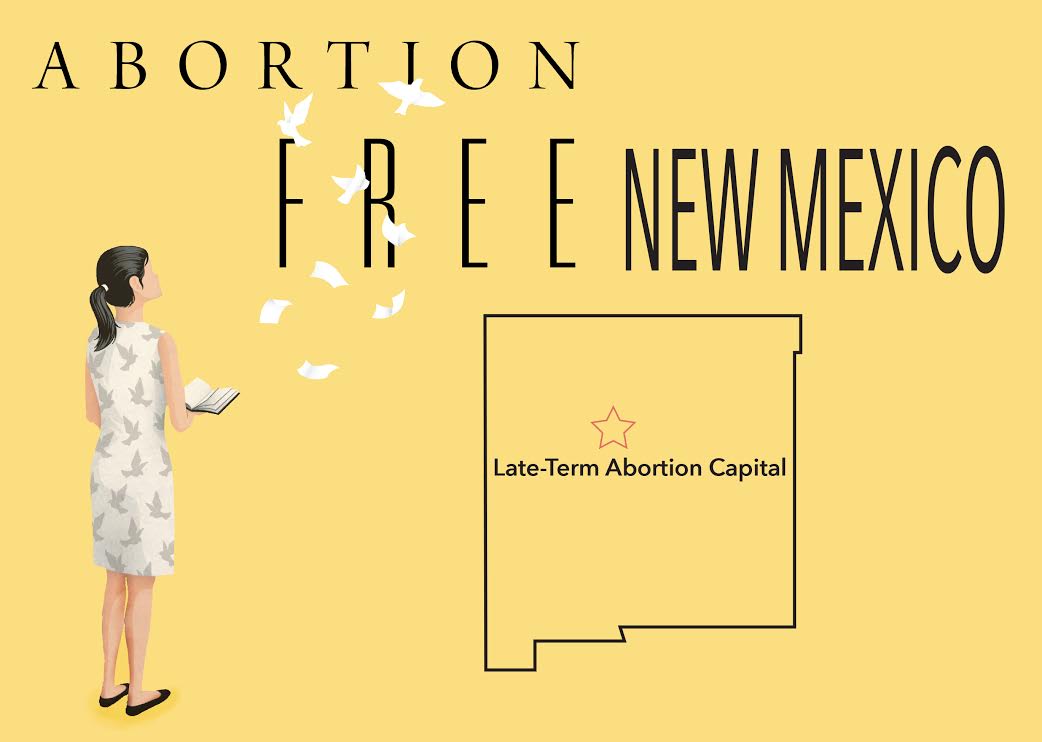 Abortion Free New Mexico is working with Priests for Life to raise national awareness about late term abortion.
New Mexico is the land of unrestricted abortion. There are no limitations on when abortions may be performed and late term abortionists at Southwestern Women's Options have capitalized on the state's lack of protection for human life…
Abortion Free New Mexico and Priests for Life have released 36 undercover recording's exposing late-term abortion in the Albuquerque the Late-Term Abortion Capital of America…and Late Term Abortion Across America.
EXPOSING LATE TERM ABORTION ACROSS AMERICA
As we move forward with Abortion Free New Mexico we will continue our work uncovering and documenting abortion abuses at Southwestern Women's Options with the immediate goal of holding it accountable for the crimes we believe it has committed and seeing this abortion business closed.
Contact Us
For more information or for the press:
Tara Shaver, Spokeswoman for Abortion Free New Mexico
Email: Tara@AbortionFreeNM.com