Protest ABQ Joins National Protests of Bank of America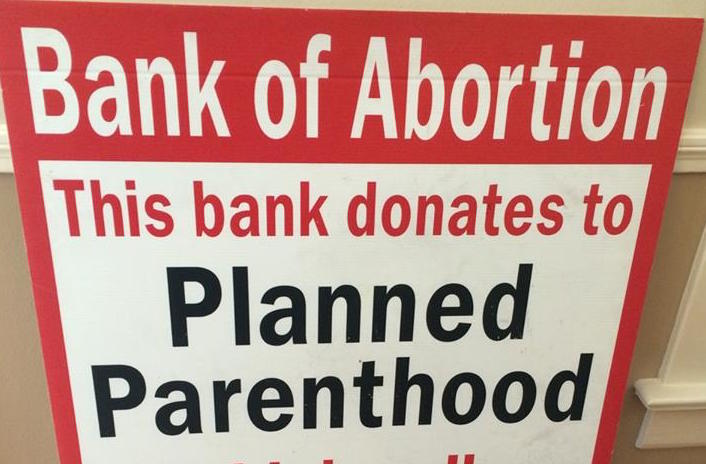 By Bud Shaver
Protest ABQ is joining Pro-Life Waco (TX) in Protesting Bank of America's financial support of Planned Parenthood.
JOIN PROTEST ABQ this Thursday, November 12th from 12PM-1PM to protest Bank of America located at 6605 Uptown Blvd.
(Free street parking available at the Indiana St. located where the Bus Depot is. Also, look for the Truth Truck. Signs will be provided or feel free to make your own.)
John Pisciotta, Director of Pro-Life Waco issued the following statement, "Pro-Life Waco is leading a campaign to convince national management of Bank of America to completely terminate its financial support for Planned Parenthood. Bank of America supports Planned Parenthood through a 100% match for all employees donations to the now-disgraced Planned Parenthood. Pro-Life Waco is waging a national campaign, #ProtestBOA, to expose Bank of America's misplaced "philanthropy" and to get BOA to stop.
Other national efforts to protest Bank of America include Dallas (TX), Austin (TX) and Charlotte, North Carolina where Bank of America's national headquarters is located.
For more information about the #ProtestBOA campaign click here.
For more information on other companies that fund Planned Parenthood click here and here.
Protest ABQ is commited to unifying our protest efforts locally and nationally in opposition of the abortion cartel in America. We protest individuals and corporations that perpetuate,  condone, and/or support the abortion industry which is killing the most defensless individuals…children in the womb. 
Protest ABQ holds local protests every week. If you would like to join our weekly protests  please fill out our get involved form here.