Project 52 Kick-Off Rally and Press Conference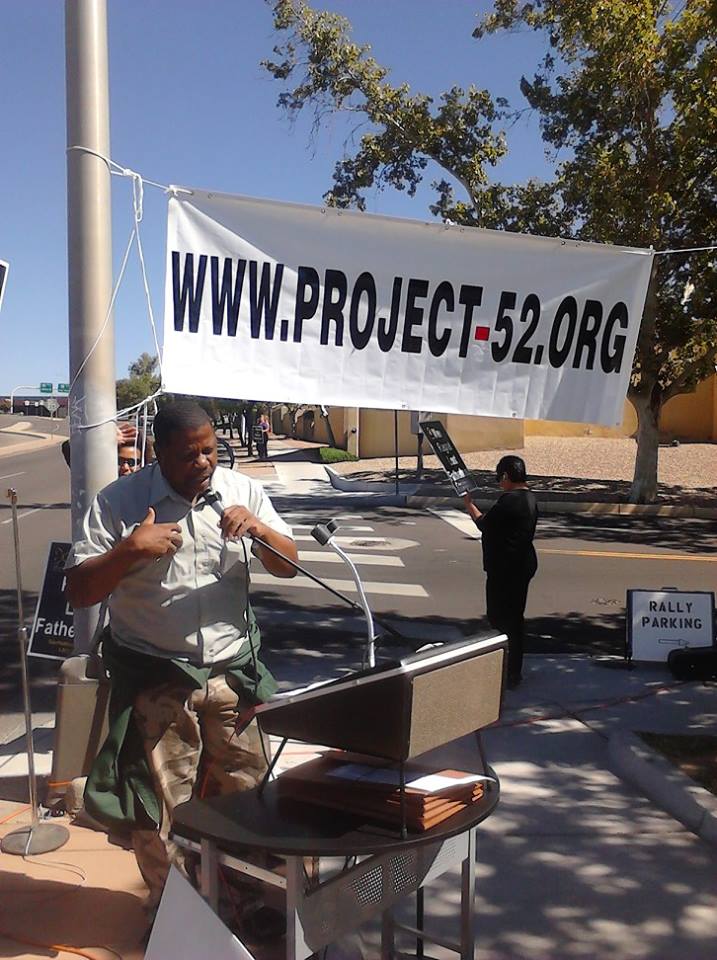 Project 52 is an interdenominational church initiative engaging congregations for 52 weeks a year in promoting the sanctity of human life.
The vision of Project 52 is to activate 52 local churches to adopt the Late-Term abortion clinic, Southwestern Women's Options (SWO) for one week out of the year. Each church will have the freedom to minister as they see fit to each and every abortion minded woman. During their designated week, they will claim the Late-Term abortion clinic for every hour, every day SWO is open (Mon-Fri 9am-5pm).
"Abortion in our community is a huge mountain that seems impossible to be moved on our own, however if every church in our city would step out with just a mustard seed sized faith,  and share the love of Christ by serving the "least of these," God will move the mountain in our community and we will see an end to abortion…and to God alone be the glory!" –Bud Shaver, Project Defending Life
Click here for more information about Project 52
Great coverage of Project 52 Kick-Off Rally and Press Conference from local ABC station KOAT 7!
Pastors gather to support late-term abortion ban
"Pastors gathered to be the voice for unborn babies. They prayed for the end of abortion.
Pastors and demonstrators hoped their rallies would have an influence on banning late-term abortions locally.
The idea behind Project 52 is to have a presence at the abortion clinics 52 weeks a year, and to put pressure on the residents of Albuquerque to support the ban in the upcoming election.
Pastors said they will gather and protest abortions until there is a change. They hope that comes in November when people cast their votes."
Read more and watch the video coverage here: http://www.koat.com/news/new-mexico/albuquerque/pastors-gather-to-support-lateterm-abortion-ban/-/9153728/22203852/-/98sufo/-/index.html#ixzz2gQmgMmZw
[slideshow_deploy id='1688′]
Project 52 Kick-Off Rally Prayer
"We ask for your divine wisdom and guidance in promoting the protection of life for the unborn in our city. We ask you to turn the hearts of the people and their leaders to change the laws of our land to protect unborn life." Dave Quintana
 Project 52 Kick-Off Rally Charge
"As our hearts become broken over what has broken God's heart we will see His mighty power working on our behalf. So we would like to share this message to our churches and pastors, to every person who has a heart to end the shedding of innocent blood; and ask that the hearts of our pastors to be broken and this brokenness of heart to be passed on to the members of their congregation and we will see the kingdom of darkness start to fall one by one as we persevere." Pastor Washington
Sign your Church up to "adopt" one week out of the year for focused Pro-life education and work. Call Rev. Spears at 505 710-4542 to select your week.  Churches can log in Volunteers and keep posted at http://www.meetup.com/Project-52
Project-52 is an outreach of CSA