Sept. 2014 Newsletter: "Never Grow Weary in Doing What's Right"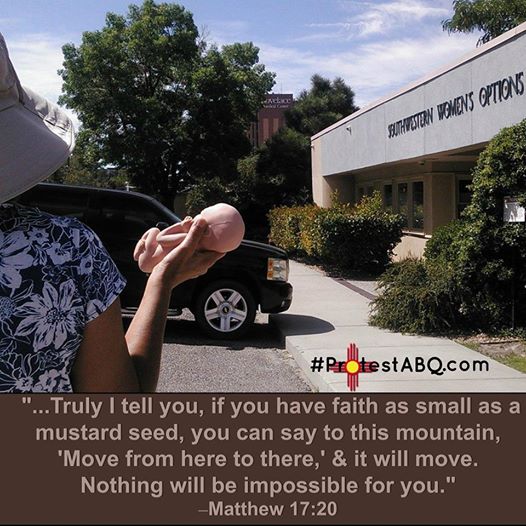 In 2009-2010 while working as interns with Operation Rescue, Bud and I worked on various projects. One of those was to compile an accurate updated list of free standing abortion clinics in the US, you can access this data at abortiondocs.com. This project revealed that over 70% of abortion clinics have closed since 1991.  While compiling this data, Tara called a Planned Parenthood in Iowa and discovered "telemed abortions."
Telemed abortion is a process where dangerous abortion pills are dispensed via teleconferencing hook-up. An abortionist sits in front of a webcam and pushes a button to electronically open a drawer in the faraway clinic containing the drugs. A licensed physician never physically examines the woman at anytime.
Operation Rescue did their part in alerting authorities in Iowa and things started happening to change the law there. Shortly after this discovery we went to Iowa and during an interview that I did with Iowa Public Radio Planned Parenthood Federation of America (PPFA) revealed that expanding medical abortions into every Planned Parenthood clinic in the country through the use of the "telemed abortion" scheme was part of PPFA's Strategic Plan for 2015.  This according to Operation Rescue would have represented the, "largest expansion of abortion services since Roe v. Wade." We had no idea where this research would lead but as a result 13 other states have subsequently restricted telemed abortions.
Read about the latest victories in our September Newsletter by clicking HERE…and be encouraged with us as we reflect upon Galatians 6:9- Let us not become weary in doing good, for at the proper time we will reap a harvest if we do not give up.
Listen to the interview Tara did with Iowa Public Radio and listen to Planned Parenthood reveal their PPFA's Strategic Plan for 2015 here: Planned Parenthood Reveals 5-Year Plan To Expand Abortion Through Use Of Telemed Scheme (Click on the media player halfway through the article to listen to the interview)
Read more about Telemed Abortions here: Special Report: 'Telemed Abortions' Endanger Women and Drive Up Insurance Costs
VICTORY: Judge Upholds Iowa Webcam Abortion Ban Regulations
PROTEST ABQ CAMPAIGN SPURS MEETING WITH NEW MEXICO GOV. SUSANA MARTINEZ
Thank you for your continued prayers, support and encouragement! We are so blessed and humbled by all of our partners in this ministry to save lives here in Albuquerque, New Mexico. 
Keep our efforts in your prayers as we continue to move forward to end abortion in New Mexico…to God alone be the glory!
For more information visit www.protestabq.com and like our Facebook page, "Protest ABQ"
Because of Christ we stand,
Bud and Tara Shaver
Pro-Life Missionaries
www.prolifewitness.org
"Seek the well being of the city to which I have sent you. Pray for it to the Lord. For in seeking its well being you shall find your own." Jeremiah 29:7
Support our LIFE saving Ministry!
THANK YOU FOR SUPPORTING OUR LIFE SAVING MINISTRY, SO THAT WE CAN CONTINUE OUR FIGHT FOR LIFE…IN THE TRENCHES! DONATE ONLINE HERE.
Make Checks out to Project Defending Life, earmarked: Bud and Tara Shaver
P.O. Box 50351 Albuquerque, NM 87181