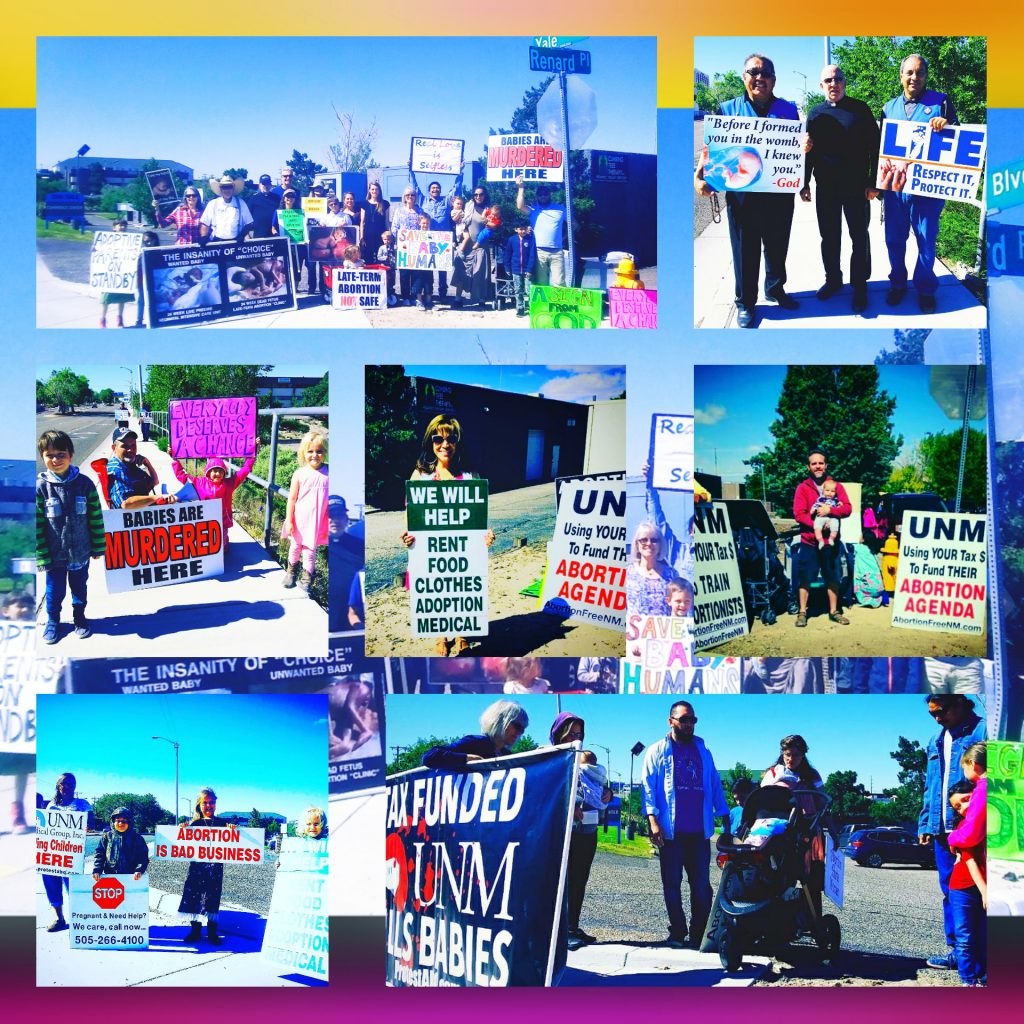 By Bud Shaver
Albuquerque, NM- Join Abortion Free New Mexico and local pro-lifers from a wide diversity of groups this Friday (June 7, 2019) at the UNM- Center for Reproductive Health(UNMCRH) abortion killing center from 9-10AM (MT). 
Now more than ever, we need to pray collectively, publicly, and strategically. This Friday you can do just that. Not only do the women and families entering UNMCRH need our love and resources, but your presence is needed so that the community will know how their tax dollars are being used, your presence also has the ability to have an economic impact on the surrounding businesses so that they stand up and kick UNMCRH out, and your presence can also help reform the University of New Mexico so that they will get out of the abortion business!  
If you can not join us this Friday, we still need your help.
Let's stand together for life and strategically step out in faith to transform our community.
UNM is at the heart of the abortion cartel in New Mexico, as a publicly funded institution UNM consistently promotes a culture of death and is actively training the next generation of abortionists…
If you can't join us this Friday, please keep our efforts in your prayers that hearts will be touched and eyes will be open to the truth about abortion in New Mexico.
Thank you for standing with us for life and truth! 
"Therefore we ought to support people like these, that we may be fellow workers for the truth." (3 John 1:8) ​
We couldn't do this important work without your faithful prayers and support. Wewould be blessed to have you partner with us in this ministry.